Many restaurants have reopened in some way since the shutdown in March. Takeout programs and expanded patios proliferated through much of this year. In East Dallas, however, Lounge Here stayed closed. Carryout food was never its thing and the patio is too quaint and cozy to risk reopening. When so many East Dallas spots lean more fast and casual versus slow and swanky, it's significant that Lounge Here has decided to return to us. It officially reopens on September 17.
Some Lounge Here staff have returned after their six-month furlough. The general manager, back of house, bartenders—a small, consistent crew is getting the restaurant space ready again, jokingly wondering, "Does it feel like we've never done this before?" That's what Julie Doyle, who owns the bar with her partner Tim DeLaughter, says as she lists off all the new things they have to consider now. "Every day we've been up there at least in the last couple of weeks, we realize, oh we need a little of this, oh, then there's that."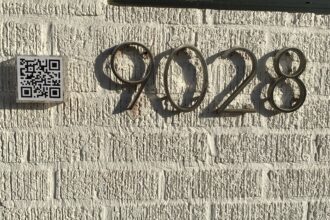 They have a touch-free QR code menu at the entrance of the restaurant and on tabletops. "Masks required" signage will be posted throughout the space. When you dine in and are ready to pay your check, you can do so via QR code, too. It's cozy inside, but, says Doyle, there is still enough room to socially distance between other guests and staff as much as possible. "We're excited but then it's sort of like you can't ignore the obvious," she says. "You step back and you're like, God, you know, we're in this COVID world."
They've even installed custom plexiglass dividers at the bar so that guests and bartenders have protection whenever the few seats at the bar are occupied. COVID or not, says Doyle, these modifications will stick around. "They just make sense. There are silver linings with COVID and it's just change and change is good," Doyle says. "So here we are."
Lounge Here is ready to come back after all those months when "it just was very clear that it was best to shut down, and then just to stay down because everything was very unknown." Now they'll ease into reopening.
Hours will be 4 p.m. until midnight on Thursday, Friday, and Saturday to start as the team gets into a groove again (hours will extend eventually). Reservations are highly recommended since capacity will hover between 25 and 50 percent—Doyle suspects they'll hit 35 percent for the most part—but walk-ins are okay, too.
The menu hasn't changed much except for seasonal cocktails. One aptly called Welcome Back, Good Cocktail ($8, Texas vodka, melon, citrus) "in honor of the neighborhood welcoming us back" and vice versa, says Doyle. It's also inspired by Good Records, Doyle and her husband Tim DeLaughter's nearby vinyl record store.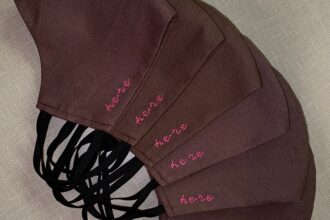 There has been one small change. A business partner severed ties so Doyle and DeLaughter own Lounge Here entirely.
Everything else remains as similar as it can be: the "West Texas meets Palm Springs" vibe and style inspiration from '70s airport lounges; the low-slung, tan, tufted banquettes; the familiar faces. COVID can't cancel comfort. "What people missed about it, I think they'll find it when they come in. That it's still here."
Get the SideDish Newsletter
Dallas' hottest dining news, recipes, and reviews served up fresh to your inbox each week.