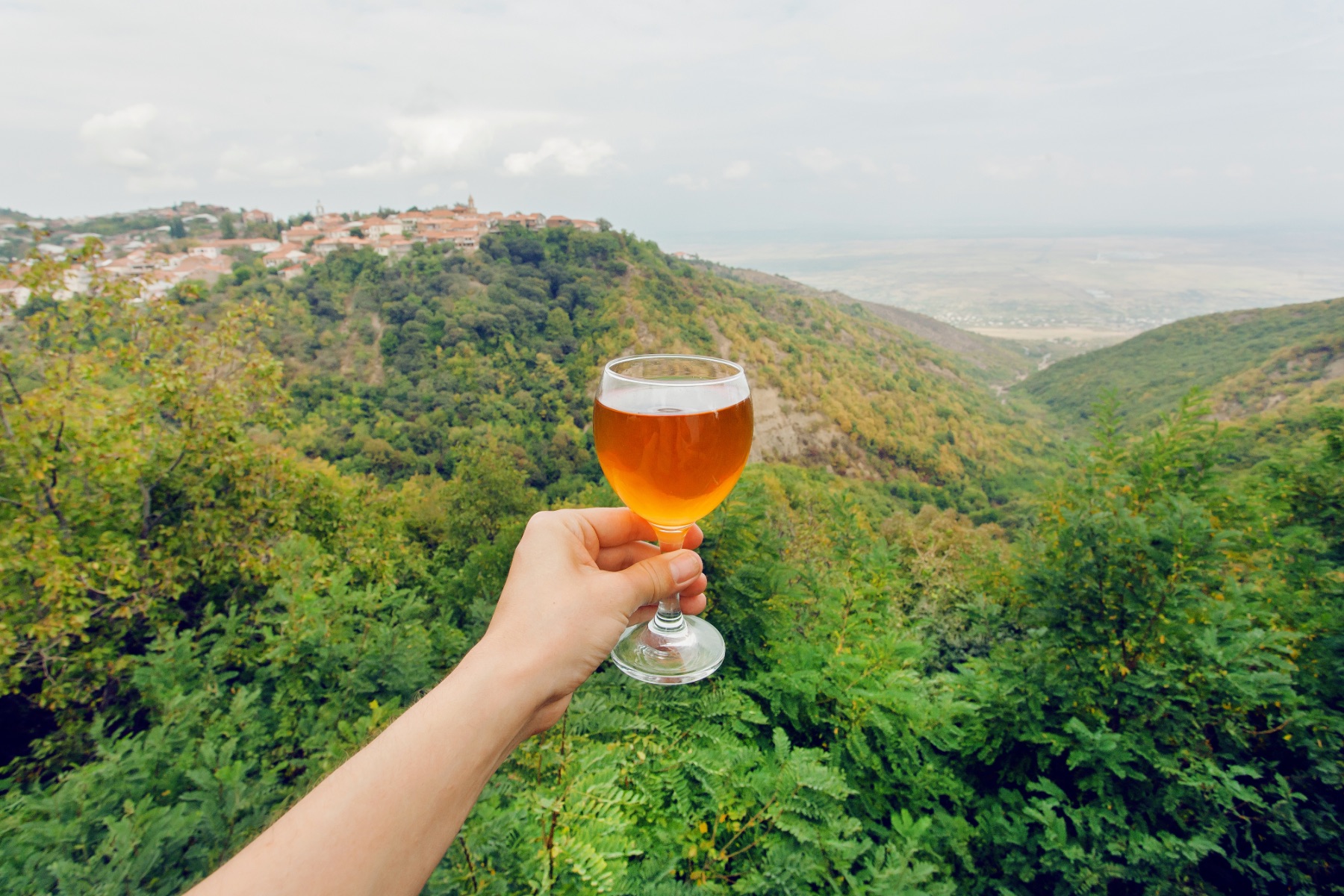 What We're Drinking Right Now: August Edition
Local IPAs, natural bubbly wines, and DIY infused vodkas.
By D Magazine Staff
Published in Food & Drink
August 7, 2020
2:37 pm
When summer bears down, the only beads of sweat you want to see are on a frosty glass filled with something chilled and delicious. Red, rosé, white, bubbles, spirits—whatever it is, you want it to be refreshing. Luckily, our Dallas experts have the answers. Here's what you should be drinking right now to beat the summertime heat, whether you're pairing it with takeout or simply by itself.
Takeout-Ready Wine
Thanh Nyugen developed the beverage list at Donny Sirisavath's Khao Noodle Shop. If you're digging into Southeast Asian food—Thai, Vietnamese, or Laotian (or even spicy Indian food)—he suggests pairing its spice and herbaceous complexity with a chilled sake. Or seek high-acidity white wines, from lighter-bodied sauvignon blancs to grüner veltliners. For bubbles, an obvious choice would be light beer, like Beer Lao, or pétillant naturel—the funkier pét-nat with the funkier dish. Where to find it: Khao Noodle Shop, Bar and Garden, Trova Wine and Market, Whole Foods. $–$$
Fizz Over Everything
In Jennifer Uygur's worldview, Lambrusco is the most refreshing and underrated summer sip. (That's why she's selling it in a spritz cocktail kit for Lucia and Macellaio's curbside pickup.) Try the versatile wine from Italy's Emilia-Romagna region in a rosé style—with notes of watermelon or violets or again strawberry and rhubarb—or as a white with a secondary fermentation like Champagne. Maybe go for a red, with notes of crushed blackberry and cherries alongside a light pasta or grilled meats. But always serve this frizzante wine chilled. Uygur calls it "extraordinarily refreshing." Where to find it: Lucia and Macellaio, Trova Wine and Market, Bar and Garden. $–$$
Drinking à la Française
I've been drinking sparkling Crémant du Jura (the little-known, wilder sister of Champagne), pét-nats and rosés of Texas, and orange wine. But really? My summertime indulgence is pastis. I love the ice clinking in the glass and that anise-y aperitif, which a splash of water turns milky. It takes me to Provence—all we need is pétanque (akin to bocce), because we've got the cicadas.  —Eve Hill-Agnus, dining critic
Where to find it: A little tougher to track down, but the bigger guys like Spec's or alcohol delivery app Drzly would have it. $$
You Can Never Go Wrong With Bubbles
Daniele Puleo of CiboDivino is a go-to for advice on Italian wine. Among his favorite summertime picks: If bubbles, then the green-apple notes of the Lombardian sparkling wine Franciacorta. "It's just magic," he says. Or a crisp white like Frascati, the Roman "wine of the Pope." Or try zibibbo, the Sicilian dessert wine as a chilled aperitif. It's in the muscat family, with tasting notes of orange blossom, peaches, and thyme—how could you not want that? And he seconds Uygur in his love of underrated Lambrusco. (You can read more about the wines in our Guide to Italian food in Dallas.) Where to find it: CiboDivino, prices range from an affordable $17 to a $70 splurge. $–$$$
Not-Too-Sweet Sangria
To my surprise, I find myself drinking sangria quite often this summer, a drink I have not touched in ages (if ever). If you visit Spain, you probably won't see many local people drinking sangria, it's typically catered to foreign visitors but rarely a drink for residents. However, we came up with our own sangria recipe for Sketches this summer and it's just the way I like it: not too sweet and very refreshing, so that's how I stay fresh these days. I am from Rioja, one of the most popular red wine regions in Europe, so I really hope no one from my hometown reads this! I should say in my defense that I still enjoy one or two dinners a week with a good Tempranillo though. —Javier Garcia del Moral, co-owner Sketches of Spain

Where to find it: Sketches of Spain, $6 sangria during happy hour, $11 for a pint (check its website for more details). $

Summertime Reds
Julie Buckner Lane of Bar and Garden loves the totally "glou-glou" drinkability of chilled reds as perfect hot-weather companions. In summertime, she's going to be bringing out the light-bodied reds. Think gamays and grenaches: lighter styles and thinner-skinned grapes. But even a light-bodied tempranillo. The higher the acidity, the more it can take a chill (and the more refreshing it is). Serve at cellar temperature in the low 60s. Where to find it: Bar and Garden. $–$$
A Hops-Lover Finds a Match
My Pacific Northwest-ness is going to be showing, but I'm one of those IPA hop heads. Sorry not sorry! So when I order an IPA I expect that signature bittersweet kick. It should be robust, but not a full kick in the mouth hops-wise. So when I found a six-pack of Trinity Forest Brewing Company's Smash IPA that I decided to try for the first time, I was pleasantly surprised and impressed at how they nailed that hoppy balance—flavorful, not over-powering, yet light enough for summer's drink. I crack one open and flip an NBA game on (because it's back!) and it's how I've been winding down in the evening. —Rosin Saez, SideDish editor

Where to find it: Trinity Forest has a handy location finder. Me? I picked it up at the Uptown Whole Foods. $

When Life Gives You Lemons  White Guava
Inspired by the abundance of fresh fruits in the marketplace, I've been making lots of infusions lately. El Rio Grande and Sara's Market & Bakery have had bins full of white guavas, which have a bright, citrusy flavor with a hint of banana. I cut them in halves or quarters and stuff Mason jars full, then top them off with vodka and let them steep for a few days. I serve the infused vodka with a squeeze of lime, a splash of Topo Chico, and a sprig of mint.
I've also loaded up on prickly pears, which have been showing up in both the red and yellow varieties. They make a beautiful presentation cut in half, with the seeded moons pressed up against the glass of the Mason jar. I cover those with reposado tequila, and let them steep for a few days up to a week. Mix 3/4 cup of the infused tequila with 1/2 cup of lime juice, 1/4 cup agave nectar, and 1/4 cup Soleno Blood Orange Liqueur or Cointreau for a lovely prickly pear marg that's not overly sweet or cloying. Make extras and store the jars in the freezer for unexpected visitors. —Kathy Wise, executive editor

Where to find it: El Rio Grande, Sara's Market & Bakery, liquor stores, your kitchen. $–$$