If there were ever a time to need a glass of wine, it's now. The time to need a wine bar with experts guiding the way? Always. Answering such a call is Trova Wine + Market, a market and wine bar with robust vin-friendly fare. It opens in the Plaza at Preston Center July 16.
Owners Michelle Bonds and Chad Lewis knew Cameron Cronin from Sachet and Homewood, restaurants where, as the sommelier and wine director, he assembled wine lists bristling with niche biodynamic, natural, and single-grower finds. As Bonds contemplated opening Trova, she reached out to Cronin for guidance. Then COVID-19 struck and the offer modified: "Hey, would you want to come on and be the wine director?" Cronin recalls, which tracks with how generously their wine preferences overlap.
The wine list they've assembled aims for "all-encompassing" and "inclusive of everybody's appetites," but will evolve over time. The approximately 20 sparkling, white, rosé, and red offerings by the glass will place Trova on par with the restaurants where Cronin has worked in the past. Eventually, the idea is for a wine list built by committee.
The important thing is the staff: a team of around 10 for food and wine with certified sommeliers and other wine-credentialed folk among them.
They'll have fun rounding out the classic wine regions with forays into the more delightfully rambunctious territory of pét nats, intriguing semi-sparkling wines, and a selection of fortified and dessert wines—port, Madeira, sauternes, tokays—by the glass (something, by my reckoning, we don't have enough of). They'll be playful with these. And finds, like a strong GSM red blend from Australia and carefully sourced declassified Burgundies, represent a trend towards drinking economically.
The space aims to be propitious for intriguing pairings and nibbling at cheese and charcuterie—they'll offer 10 to 12 of each—with some rotating seasonal plates like crudités with hummus, salads, and sandwiches. A peach and prosciutto salad might reflect the bounty of a local farm. Or maybe beef tartare, smoked salmon, or a snack of popcorn du jour. Sophie Lynn, also a Homewood alum, is leading the food front, and will delve into toasts with seasonal accompaniments.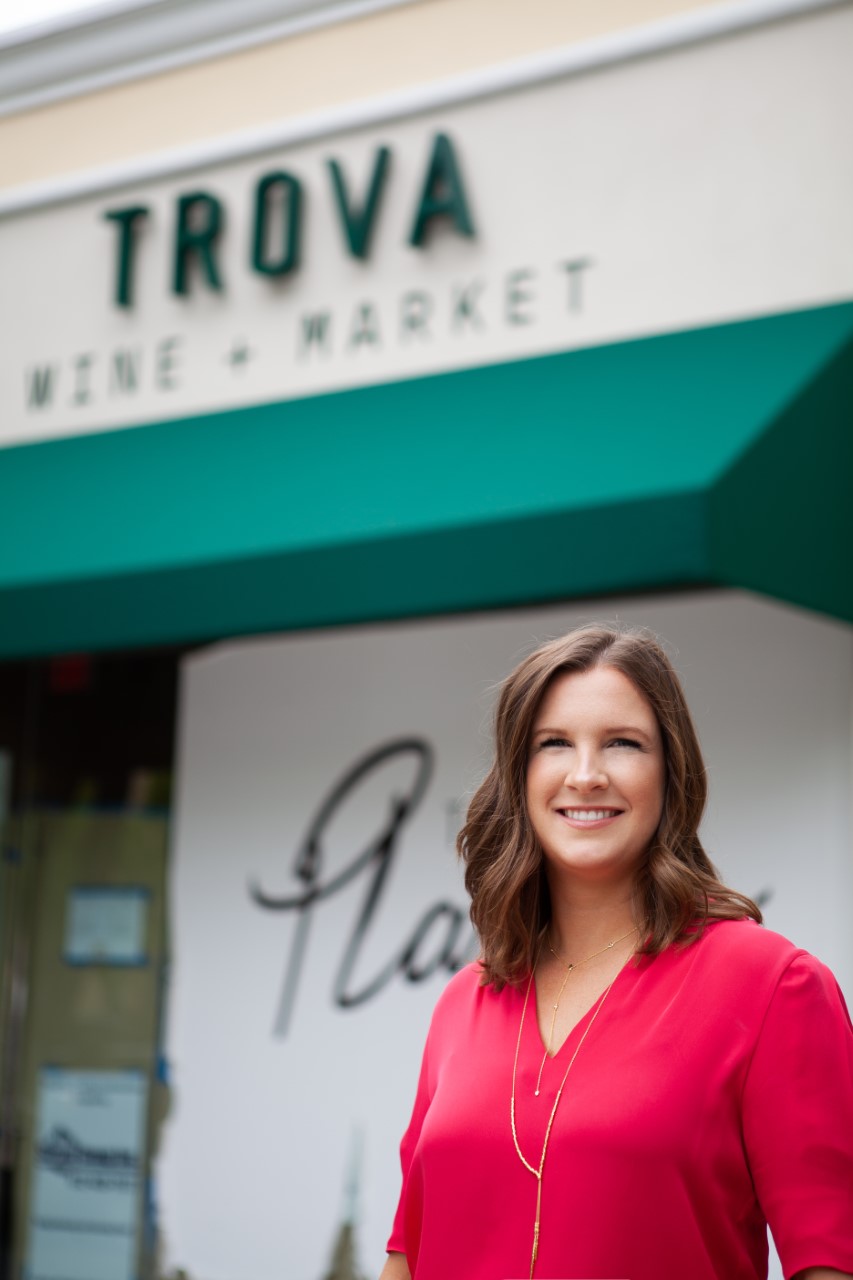 Cronin, a huge champion of sherries, would really like for you to be drinking more of those. So expect pairings such as a delicate, light, smoky fino or a nutty, complex Palo Cortado ("I'm a big fan," says Cronin) with Spanish-style cheeses and charcuterie. Their versatility—dry and light or round and golden-toned—is something he enjoys and that makes them fun to work with. Sleepers on pairing and tasting menus, they go with "pretty much anything," he says. "Everyone needs to drink a lot more sherry." To which I say, pass the Marcona almonds and rounds of chorizo.
The team hopes it will be a place where you can pop in, pop out with the same breezy versatility. "I want to make sure every guest has a sommelier experience," Cronin says. Whether for wine and a sandwich to go or advice on how to stock a collector's cellar, the idea is that "you'll have someone who's knowledgeable" at your elbow. Or if not at your elbow, in this COVID-19 time, the equivalent. All the realities of the times apply: 50 percent capacity, three hand sanitizing stations, masks for the staff, and a UV filter coming for the HVAC system.
He hopes the sense of forward momentum will extend to the staff: that they will feel it to be a long-term home, where they can be actualized and continue training. Some are applying for certification for the Court of Master Sommeliers.
Does Cronin miss being in a restaurant? He's done that. He's done distribution. And now this: a small wine shop for our times. Find it at 4004 Villanova Street in Park Cities near University Park.
Get the SideDish Newsletter
Dallas' hottest dining news, recipes, and reviews served up fresh to your inbox each week.