Filipino pop-ups continue to enliven Dallas' food scene alongside mom-and-pop eateries—and, hey, I saw Garland just landed brick-and-mortar restaurant Taste of the Philippines. But as those lean predominantly and delightfully savory, The Pandesal Place is here to provide Filipino pastries and breads to the Dallas area through homebaked batches offered weekly.
Jennifer Dural and her family emigrated from Manila to the U.S. in 2005 and then to Texas in 2007. That's the year she went back to the Philippines—one of her last trips for a while—and took baking classes from renowned Filipina pastry chef Heny Sison. It was then that she embarked on her baking journey over a decade ago.
Finally this June, Dural, 49, and her daughters Julia, 23, and Rafaela, 20, officially launched The Pandesal Place. While Jennifer is the baking brains behind this operation, Julia, who's a third-year law student, helps navigate certificates and logistics while Rafaela, a UT Dallas marketing major, runs all things, well, marketing.
In Allen, Texas, Dural's friends and family have played willing guinea pigs for years, inhaling freshly baked pandesal—pillow-soft Filipino bread rolls—at birthday parties or get-togethers. "She would basically make it beforehand, proof them and everything, then bring it to the party and bake it there so it's all fresh and warm and delicious," says Julia, explaining that if you missed those hot-out-oven rolls of pandesal, you were pretty much out of luck.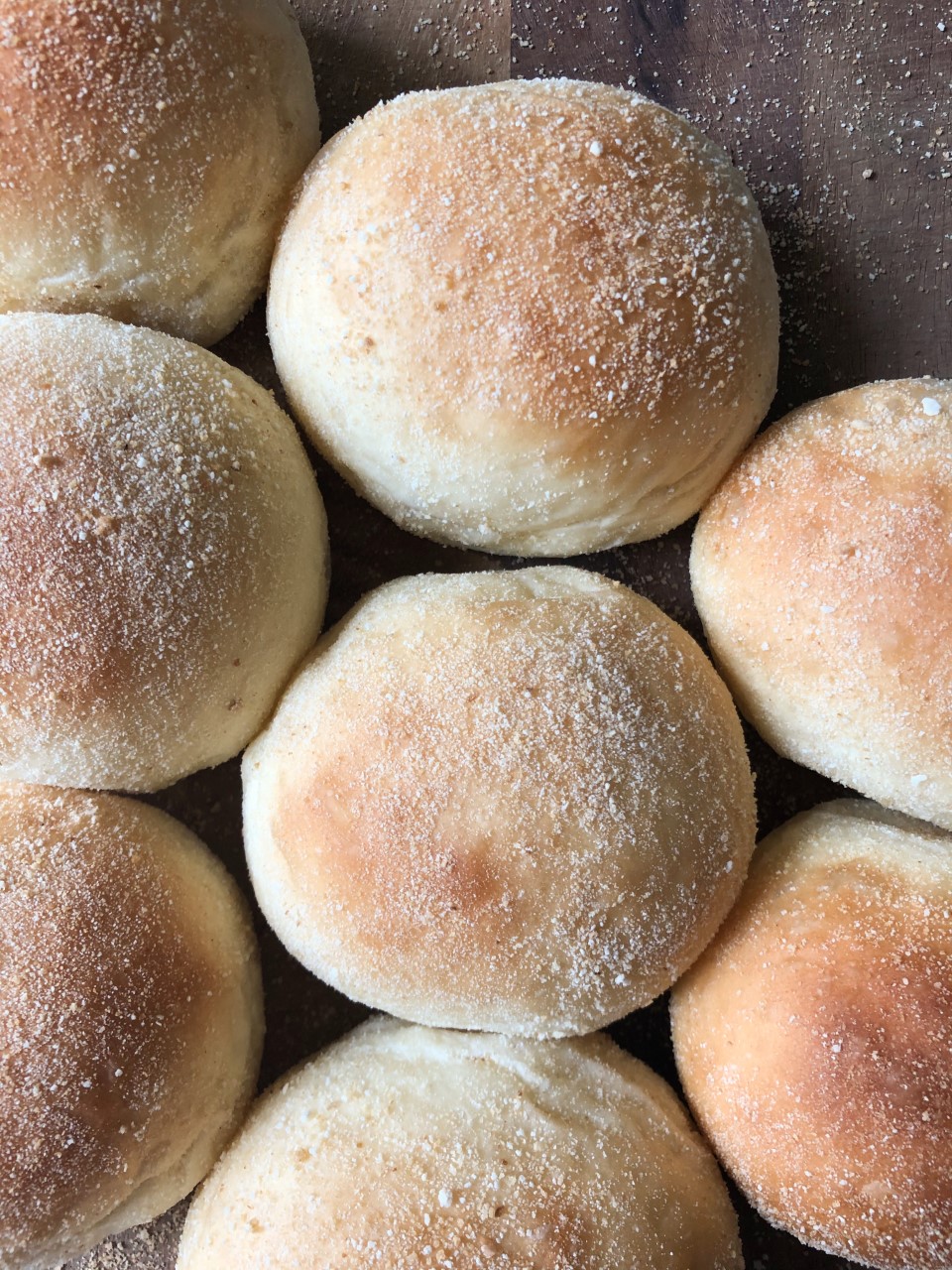 Outside of the Durals' circle, you're pretty much out of luck when it comes to scratch-baked, homemade Filipino breads and pastries around here.
"In the Philippines, you just go to the store and buy pandesal down the street but then here we don't really have that, so kind of we had to get creative and figure out how to make pandesal ourselves," says Julia. And now for the rest of North Texas.
Though The Pandesal Place is named after the archipelago's beloved bread roll, Dural's baking repertoire extends well beyond that. Leche flan, for example, is a Filipino iteration of flan whose custard has a denser, richer texture than its Spanish counterpart. Another specialty is ensaymada, a sweet, brioche dough-based pastry imbued with mild cheese and topped with butter and sugar. (Variations of ensaymada made it to many former Spanish colonies, including the Philippines, each other putting a slight creative spin on the bun.) 
Eventually, the Durals would like to open a storefront where everyone can pick up baked goods throughout the week. For now, their weekly batches work (especially in these COVID times). Even sharing her treats with the public was a big first step for Jennifer. "If we have parties, I bring some of my baked goods. And now other people like it too, so it's really overwhelming," she says, but in a good way.
Follow The Pandesal Place's Instagram for updates and baked good offerings. You can preorder classic pandesal by the half or full dozen ($7–$14), but don't sleep on the ube pandesal: ube, a purple-hued yam, tints the bread dough, which is filled with a gently sweet ube pastry filling and cream cheese.
Get the SideDish Newsletter
Dallas' hottest dining news, recipes, and reviews served up fresh to your inbox each week.