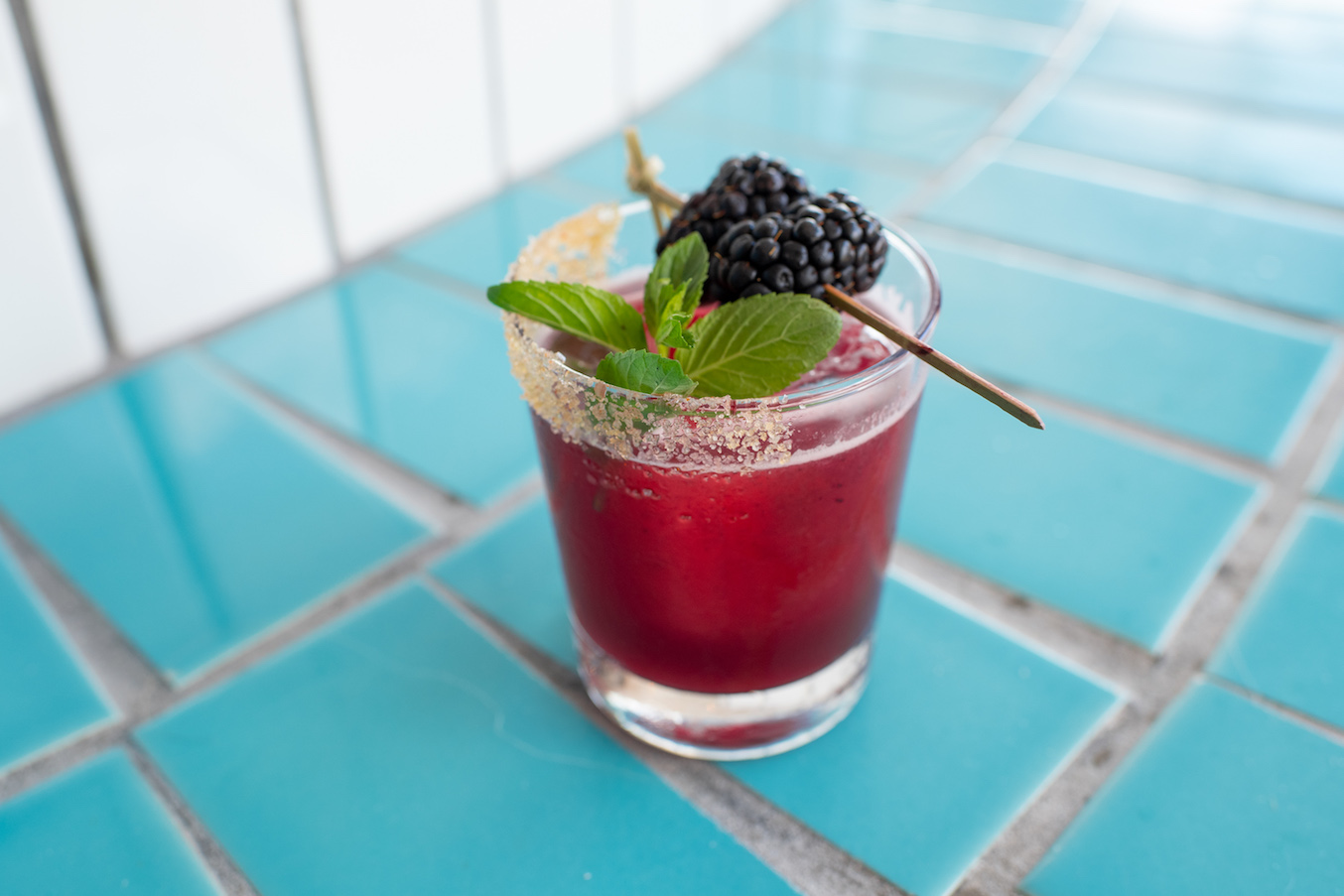 Meat Fight's Biathlon Fundraiser Goes Virtual and National Tequila Day Is Coming
SideDish's weekly digest of need-to-know dining happenings in Dallas.
Welcome to SideDish's weekly dispatch of need-to-know News Bites, from quiet closures to opening updates and everything in between, including coronavirus-related intel.
What's the Deal With Tipping in the COVID-19 Age?
First, let's be clear about what tipping always was, even Before This: a tool to avoid paying workers fair wages, or wages at all. After slavery ended as an institution but those who were freed from bondage had few occupations available to them: "For restaurant workers and railroad porters, there was a catch: many employers would not actually pay these workers, under the condition that guests would offer a small tip instead," reads this Time article. If you've been reading SideDish since March, when restaurants were left doing takeout and delivery only (and some still are), then you've seen me suggest we all tip heavily. Tip at least what you might if you were dining in. Tip more than what you would if you were dining. I stand by that.
But we can be generous tippers and also understand how its history is still present today. In Texas, restaurants and bars are allowed to pay their workers sub-minimum wages at the federal floor, which is $2.13 per hour. Here the minimum wage is $7.25; tipped minimum for restaurant workers is, again, $2.13. (Texas joins 15 other U.S. states and Puerto Rico with this model.) As a recent newsletter from The Counter put it: "Technically, employers have to supplement their employees' income if their wages plus tips fall below the state's minimum, but in practice, that doesn't always happen. A recent compliance check found 1,170 out of 9,000 restaurants violating the law. Now that COVID-19 has made restaurant workers vulnerable to infection on the job, the fight against the tipped minimum has taken on renewed urgency."
Food for thought as we move deeper into this pandemic and hopefully a more equitable future.
Restaurant Workers Are Still Among the Highest Hospitalization Cases
In last week's SideDish newsletter I wrote that of those hospitalized for COVID-19, 80 percent are critical infrastructure workers. And that's still the scenario today. Within that segment, food and agriculture makes up the largest portion of hospitalizations in Dallas County (about 16 percent of all). That group includes grocery store employees and food production workers all along the supply chain. But restaurant staff have the highest number of cases: 65 have been hospitalized for COVID-19 as of July 10. (In contrast, 24 first responders have been hospitalized.) While daily cases have finally dipped below 1,000, the risk to those in the food sector is still high. Restaurant staff are often clad in personal protective equipment, and they deep clean dining rooms through the day. But these are still some of the highest-risk environments because people are sitting and lingering, talking and laughing. This is a respiratory virus, after all. Please keep this in mind as you seek ways to support local restaurants and businesses.
DFW Restaurant Week Returns
Speaking of which, DFW Restaurant is back for its 29th year. The event this year, though, looks a little different. It's running later in summer: August 31 through September 6. The list of participating restaurants will be released on August 4, the same day reservations open. While dine-in is the usual format for supporting restaurants through pre-fixe, multicourse lunch and dinner specials, takeout will be offered this year. After all, according to the Dallas County COVID-19 Health Guidance, we're still in the "stay home, stay safe" red zone. It should also help offset the fact that dining rooms should be operating at 50 percent capacity. Ten percent of proceeds from DFW Restaurant Week will go to two local nonprofits, North Texas Food Bank and Lena Pope.
Meat Fight's Virtual Biathlon—It's a Thing!
The first rule of Meat Fight Club: You do talk about it, a lot. Another local event supporting restaurants comes from Meat Fight, but this time things are virtual. Meat Fight is hosting a 5k biathlon benefitting those living with multiple sclerosis. Here's how it works: Eat food from as many local restaurants as you can this week (each spot represents two "eat minutes"), then record your 5k time. You can run it, you can put your Apple Watch on a remote control Lamborghini toy. Whatever works! There's some light math after that, but you should be fine. Proceeds from registration fees ($35 per person) directly benefit Meat Fight Inc.'s programs, which help people living with MS take on epic endurance events. You'll be entered for a chance to win a bunch of Meat Fight prizes in a raffle online—mm, barbecue and VIP tickets to the next IRL Meat Fight. It's the first in a series of virtual philanthropic events. Watch this cute video. Sign up here. "Join" them this Saturday, July 25.
You Can't Stop National Tequila Day
I thought tequila day was every day after March 16 through the end of 2020. But it seems like the official food holiday arrives July 24. You can you sip on a Casa Dragones barrel-aged añejo (this is my method!) or you can seek the agave spirit from places like Las Almas Rotas, José, Jalisco Norte, El Bolero, and Mexican Sugar, The Boardwalk at Granite Park, Taco Cabana, or Mi Dia From Scratch, which all have specials or otherwise great tequila on hand this Friday.