Ghost kitchens—restaurants that serve third-party delivery and takeout orders only—have been on the rise in the United States during the past few years. The sector was valued at $336 billion in 2019, according to recent reports, and it's expected to triple to $972 billion by 2026.
Their appeal largely comes from reduced costs in an industry where margins are notoriously thin. With no dine-in space, rent and labor costs are much lower in ghost kitchens than in traditional restaurant models.
"[Ghost kitchens] give you the ability to put more to the bottom line," said Todd Griffiths, vice president at Venture Commercial, who specializes in restaurant sales. "Some of my restaurants range anywhere between $125 to $325 a foot for build-out, and you don't have that cost in a ghost kitchen."
Khanh Nguyen, founder of pizza concept Zalat, is among the local restaurateurs to take the ghost kitchen route. For him, the ability to focus on high volumes combined with reduced marketing and operational costs made sense.
"You're not opening the doors and then waiting for people to come in, and doing all this marketing and pre-opening stuff to try to drive as many [customers] as possible to that location," said Nguyen, who opened Zalat's seventh location in April. Located on Lemmon Avenue in Uptown, the newest Zalat is one of a handful of ghost kitchens for the brand.
Nguyen said he was among the first in Dallas to discover the value in a model centered primarily on third-party deliveries. After opening Zalat's flagship location on Fitzhugh in 2015, he realized that the expenses involved with doing his own delivery far outweighed the benefits.
"The whole [pizzeria] model is skewed toward the delivery process, but it's extremely stressful inside that shop when you're doing your own deliveries," Nguyen said. "When we're trying to go to a multi-unit concept with a top-of-the-line product that's handmade, we can't be concentrating on the delivery model."
So, Nguyen pivoted. Before the days of Uber Eats, he would order an Uber and pay the driver full fare to deliver a pizza instead of a passenger.
"Three out of four times [the drivers] would look at us askance, and then they would take it," said Nguyen. "But then the fourth time, we would get cussed out by the driver."
An Early Tester For Uber Eats
Later, through a mutual connection, Nguyen shared the idea of using the rideshare service for food delivery with Uber's general manager for Texas. At the time, Uber had a platform used for flower and business deliveries called Uber Rush. The company was tinkering with the idea of using this platform for food delivery, and when they needed businesses to test their idea, they called Nguyen.
"I tried [the precursor to Uber Eats] on a Monday, and by Friday, I made the decision to drop [my own] deliveries," Nguyen said.
During the four years that have followed, Nguyen has opened six more Zalat locations in DFW. Roughly half of them are small ghost kitchens focused entirely on handling high volumes of delivery and pickup orders.
"Our concept is designed for [delivery and takeout]. This is why we only make pizzas," said Nguyen. He says his latest operation on Lemmon Avenue has been so successful, the brand is looking to fast-track opening more ghost kitchen locations.
A Call for Kitchens
Beyond individual restaurateurs, the ghost kitchen movement is sparking the development of commissary kitchens. Among the largest operators is Kitchen United, which rents kitchen spaces to restaurant owners and provides equipment, marketing, and technological support, and back-and front-of-house services to tenants.
Based in Pasadena, CA, Kitchen United has raked in $50M during two rounds of funding, from investors like Google Venture and New York's RXR Realty. Kitchen United opened its fourth location in Austin in May.
Local player Tyler Shin also is getting into the space. He opened a 34,000 square-foot commissary facility called Revolving Kitchen about seven months ago. Its 25 individual, private commissary kitchen units house a few ghost kitchen tenants, along with caterers and those looking for a food-product production space.
"We knew that there were going to be a lot of people who wanted to do takeout and delivery only," Shin said, "Largely because what we see in the restaurant space is it's pretty burdensome to buy a building or lease a building."
Revolving Kitchen's spaces are outfitted with kitchen equipment and do not require long-term leases, so tenants can avoid the high buildout costs and city-center rents. Owner of TLC Vegan Kitchen, Troy Gardner, is among Shin's ghost kitchen tenants.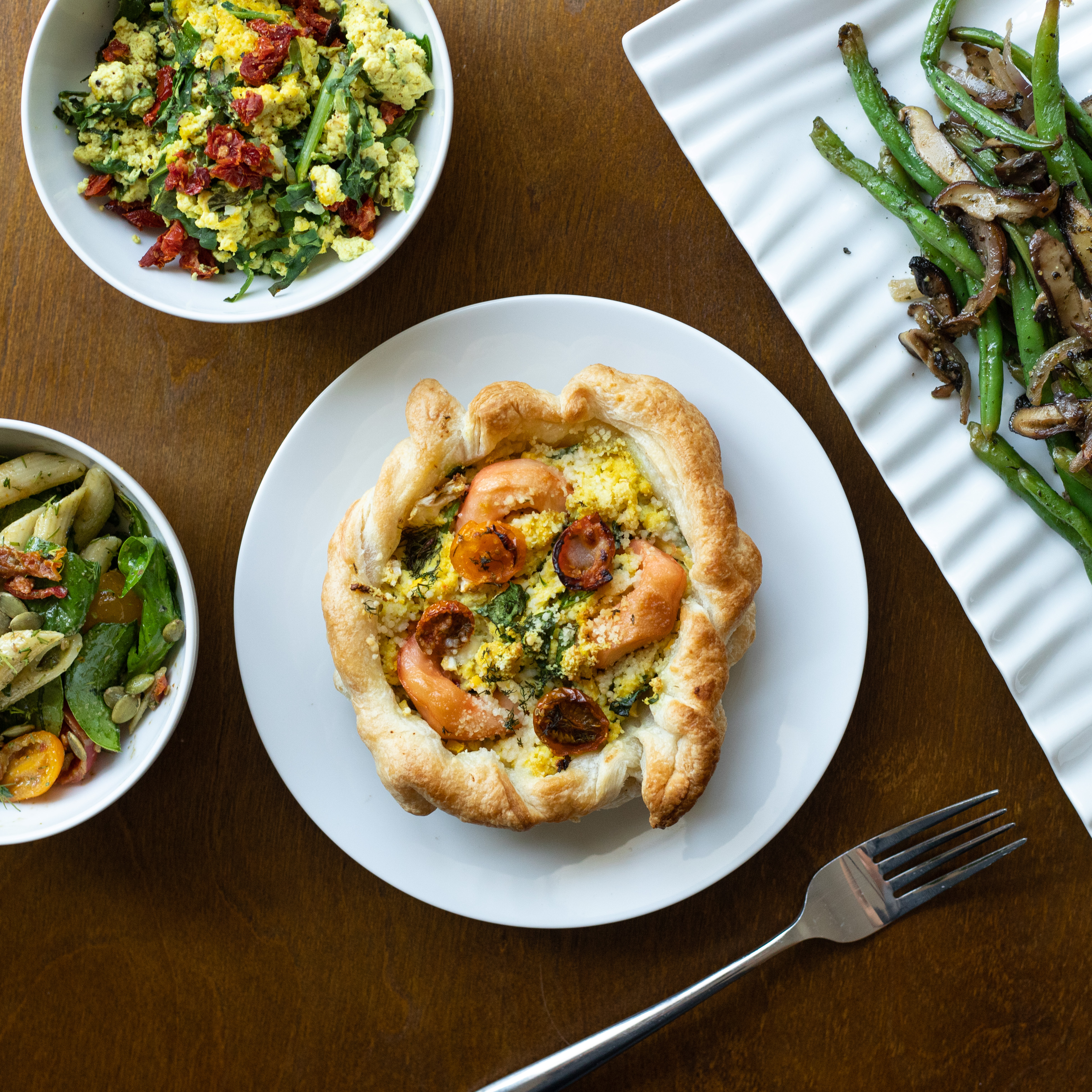 "I was really pleased when I was introduced to Tyler and found Revolving Kitchen, because it was exactly what I was looking for and something that we didn't have 20-some odd years ago," Gardner said.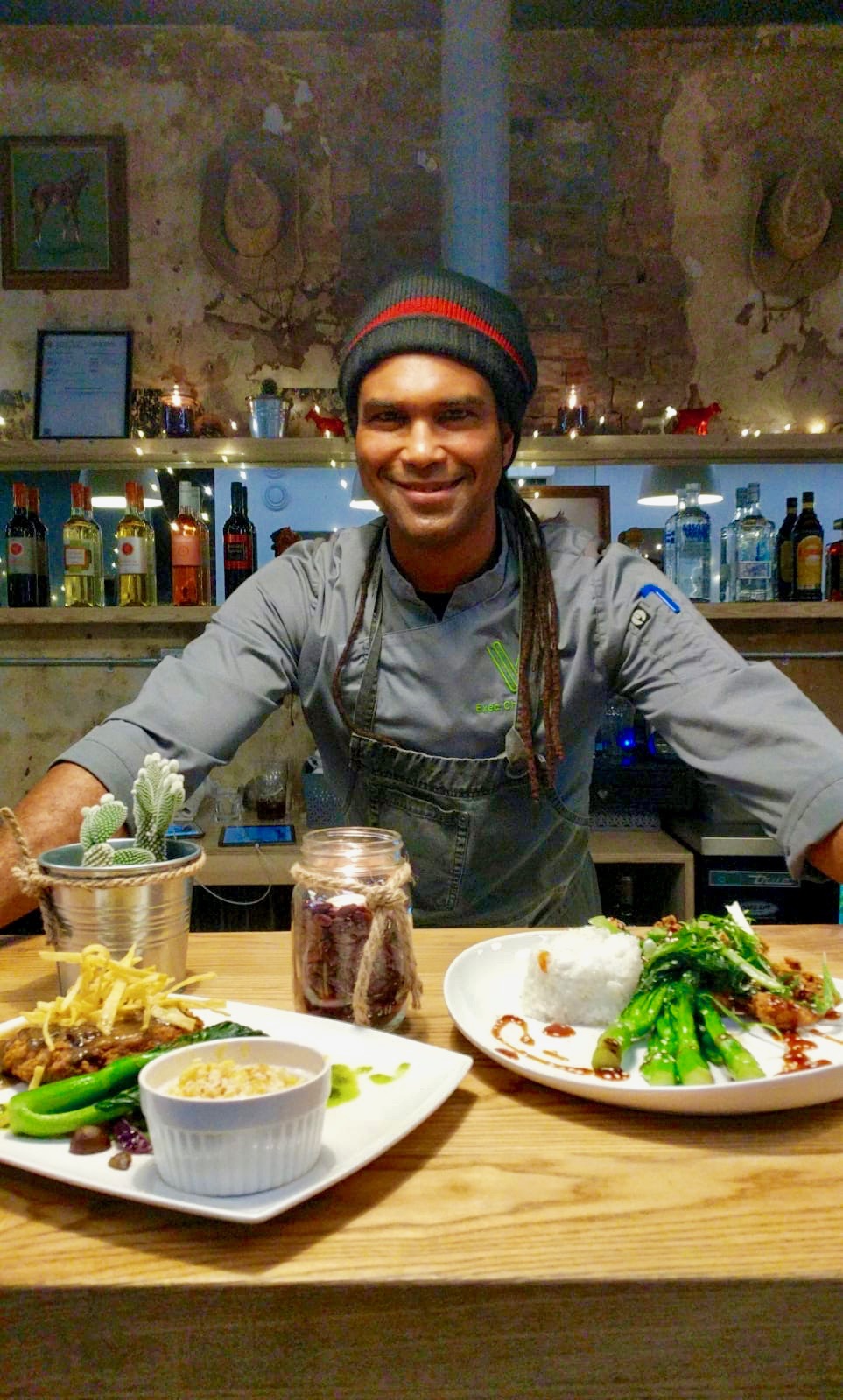 Gardner had been unable to meet takeout and delivery demand in previous ventures, including V Eats Modern Vegan at Trinity Groves. "Our kitchen was just significantly smaller than the dining rooms," he said. "They couldn't really do the delivery and takeout capacity or the catering capacity that I wanted."
About a year and a half ago, he began considering launching a concept that provided takeout and delivery only. That led to TLC Vegan Kitchen, which opened inside Revolving Kitchen in April.
"I think with COVID-19, the fire has been started now, and [the ghost kitchen model] is taking off," Gardner said. "More and more people that previously had big, open dining room spaces are now going to be in an economic position where they are like 'Well, what do I do now?' and they have already had a taste of the delivery, and so, they are going to start launching their brands as delivery and takeout only."
Nguyen echoes Gardner's prediction. "All signs point to ghost kitchens thriving in a post-Corona world," he said.
Get the D CEO Newsletter
Stay up to speed on DFW's fast-moving business community with weekly news reports, interviews, and insights.