You may not be hosting a crowd this Easter, but buying a whole ham isn't a bad idea. They're on sale all around town, from Aldi to Tom Thumb. The meat will be good sliced for sandwiches, chopped up on salads, or fried up with eggs, and the bone can be saved for split pea soup or a pot of black-eyed peas. Freeze whatever you don't manage to eat in a week in quart-size bags for later.
My new favorite recipe for Easter ham comes from Toni Tipton-Martin's 2019 cookbook, Jubilee: Recipes From Two Centuries of African-American Cooking. I initially added the cookbook to my collection because it was photographed by Dallas native Jerrelle Guy. But once I made the pork chops in lemon-caper sauce, I became obsessed with it.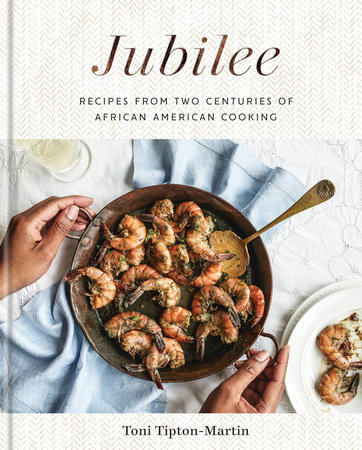 The cookbook is full of Easter options. There are recipes for corn pudding, sweet potato biscuits to go with the ham, and a decadent coconut-lemon layer cake that I'm dying to try. But go ahead and make plans now to add an extra bottle of Champagne to your Pogo's delivery list for this decadent ham.
In the recipe notes, Toni-Tipton points out that hams have been the centerpiece of black church gatherings for more than two centuries. She credits her inspiration for this particular recipe to Leonard Roberts, the son of a railway and hotel chef, who authored The Negro Chef Cookbook in 1969. He glazed his Frenchified ham with Champagne, as does she. But for quarantine purposes, I'm cutting the amount of Champagne in half. Toni-Tipton uses two bottles and a little more brown sugar. But this year, you'll want to save the second bottle for drinking.
Recipe
Baked Ham Glazed With Champagne
Ingredients:
1 bone-in smoked ham (9 or 10 pounds)
2 cups packed brown sugar
1 bottle extra-dry Champagne or sparkling wine
3 tablespoons honey or maple syrup
2 tablespoons Dijon mustard
1 1/2 teaspoons ground ginger
Pineapple slices (canned or fresh), for serving (optional)
Directions:
Preheat the oven to 325 degrees. Line a roasting pan with foil, and place the ham, fat side up, on a rack in the prepared pan.
Using a sharp knife, score the fat on the top of the ham in a crisscross pattern, being careful not to cut into the meat. Rub one cup of brown sugar onto the ham, and pour one cup of Champagne over the top. Add water so you have about a 1/4-inch of liquid in the bottom of the pan. Cover the roasting pan with foil and bake for 2 hours.
In a saucepan, combine the remaining Champagne, 1 cup of brown sugar, honey, mustard, and ginger. Bring to a boil, then reduce the heat and simmer until the glaze thickens, about 15 minutes.
After the ham has cooked for 2 hours, remove foil and baste ham with Champagne glaze. Return to oven and bake, basting with the glaze every 15 minutes, until a meat thermometer registers 145 degrees, about 1 more hour total. Let sit for 10 minutes before slicing. Serve with pineapple slices (if you're into that sort of thing).
Get the SideDish Newsletter
Dallas' hottest dining news, recipes, and reviews served up fresh to your inbox each week.