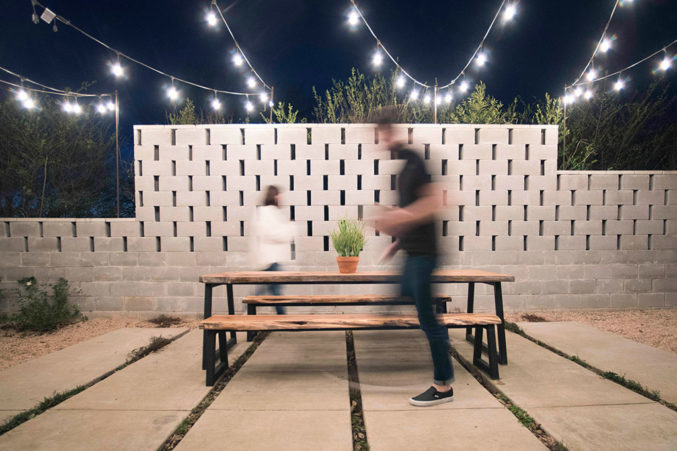 After Over a Month of Closed Doors, What's Next for Dallas Restaurants?
SideDish's weekly digest of need-to-know dining happenings in Dallas: coronavirus edition part six.
Due to the pandemic affecting every aspect of society, the usual food news is indefinitely on hold. So today's edition of News Bites, again for the sixth week in a row, will cover what's relevant to Dallas dining right now.
Gov. Greg Abbott issued his most recent order on April 17, almost one month to the day that restaurant and bars were forced to close to the public. The order will ease some restrictions on closed businesses, but states "people shall avoid eating or drinking at bars, restaurants, and food courts … however, the use of drive-thru, pickup, or delivery options for food and drinks is allowed." So not much has changed. Such a statement, though, hasn't stopped organizations from pushing to get restaurants open again.
The Texas Restaurant Association says it has a plan to reopen restaurants safely, which includes allowing or requiring certain employees to wear gloves and masks, limiting tables to 10 or fewer diners, use signage and/or floor markings to help customers comply with social distance guidelines (I can guess how effective Tim Rogers thinks that would be).
The lockdown has been hard nationwide. Closer to home, per a TRA survey, 34 percent of Texas operators say they temporarily closed their restaurant since the beginning of the coronavirus outbreak in March, and another 38 percent anticipate temporarily closing their restaurant during the next 30 days.
But are we ready? Is running a restaurant at partial capacity a sustainable business model? And without widespread testing, is it safe enough? An Eater article dives into such questions with restaurateurs nervous about both economic and health risks. We'll have to wait until next week to see if the governor loosens any of the current dining restrictions.
For now, I'll be doing as much takeout as I can and donating to food relief programs. Psst, if you subscribe to D Magazine, we'll donate half of the proceeds to the North Texas Food Bank, which has seen unprecedented levels of need lately.
Colleyville Wants to Open Up Restaurant Patios—Governor's Orders Be Damned
The Fort Worth suburb has decided, against the state's mandate that restaurants only serve food and drink in a takeaway fashion, to reopen public spaces and places—including restaurant patios. You can read more about that on Dallas Culturemap, or Dallas Eater.
So, What's Going On With the Federal Paycheck Protection Program? I wrote about it this morning.
Today Is Earth Day. We'll Drink to That!
If you've been online a lot lately—and isn't that where life occurs these days, anyway?—you may have noticed the "We are the virus" meme. As traffic congestion becomes a thing of the recent past and air quality improves, signs of nature thriving has become a favorite internet theme. If staying at home means slowing a deadly virus' spread and makes the neighborhood squirrels even more emboldened, well hey, I'll raise a glass of wine to that. To help with such a toast, Bar and Garden on Ross Avenue has an Earth Day deal: Save 10 percent on biodynamic and natural wines with code MUSTLOVEDIRT. Natural (or, "natty," for all you cool cats and kittens) wines adhere to more sustainable practices than a larger scale vineyard.
Dallas, Your Restaurants Are Being Burgled
The Dallas Observer reports that two restaurants, Mimi's Pizzeria and Rex's Seafood, were broken into and robbed of cash. And to double down on the sin, it occurred on Easter Sunday of all days. Five days ago Fiction Coffee posted on Instagram that it, too, had experienced a break-in. They found their glass door shattered, but otherwise nothing was taken and no one was hurt. Times are hard, people, let's be good to each other.
Watch me, Your SideDish Editor, Hang With Texas Monthly Taco Editor José R. Ralat
On this week's installment of Let's put the editors on Instagram Live, I'll be chatting with José R. Ralat whose new book, American Tacos, dropped last week. His taco tome was six years in the making, but now that it's out in the world, Ralat has been making the media rounds—virtually, at least. We'll talk about his book and tacos while we eat tacos, together but apart. Order some taco takeout and join us on D Magazine's Instagram on Thursday, April 23 at 4:30 p.m.
Meanwhile, on SideDish
The takeout and delivery list lives on. We're trying to keep track of restaurants that quietly shutter, but tips are appreciated. If you see a place that's closed, either temporarily or perhaps more permanently, please drop me a line.
Dallas' only brick-and-mortar Filipino restaurant is at risk of closing, and with it a part of the culinary diversity that make this city so damn exciting to eat in right now.
The federal government rolled out a relief program, but much of it missed the smallest businesses, threatening the future of Dallas' hospitality sector.
Virtual wine tasting: It's a thing!
Feed the Front Line helps independent restaurants stay in business while feeding health care workers. It started in Dallas and Houston, and the initiative's quickly expanding throughout the states.