The local food and beverage scene has been hit hard by the public's inability to visit restaurants and bars. The shift to takeout only—or, for many, temporary closure—has required restaurateurs to move fast and make big, often painful adjustments. Staffing and pay cuts, operating hour reductions, and changes to inventory ordering and menu items are among the many actions food-industry business owners have taken to adapt—and stay afloat.
"The whole management staffs, we have a brain trust going on constantly," says steakhouse owner Al Biernat, who has lost a large amount of his once 200-person team in reducing services to takeout only. To avoid losing roughly $30,000 to $40,000 in inventory, Biernat has had to pivot his usual approach, which often appeals to those dining out for special occasions, to cater to families with children at home. "We're going to start to do family-style dinners," Biernat says. The steakhouse also created a kids' menu. And soon, Biernat will begin selling his high-quality cuts of beef and fish a la carte, along with wine and beer, to help relieve some of the demand on grocers and reach customers cooking at home.
A Dallas restaurateur for well over 40 years, Biernat has built a loyal customer base that he has turned to for guidance and sales during these unpredictable times. "We have a connection with those folks that is so tight, that that's what's keeping us going," says Biernat. His staff called each of the restaurant's known customers and told them that Al Biernat's would remain open for takeout and delivery, reassuring them that there would be no need to leave their vehicle with a valet during pickup. "Loyal customers have really been supporting us," Biernat says.
That's a luxury that newcomer Mark Black, co-founder of Terry Black's BBQ, hasn't been able to rely on. He opened his Dallas location at the close of 2019, and though revenue was on the rise, Black has not built up a known customer base.  "We were kind of getting our regulars, and we were adding to them every week," says Black. "But we hadn't built a following enough yet in Dallas where we knew we have the 100 percent people to fall back on."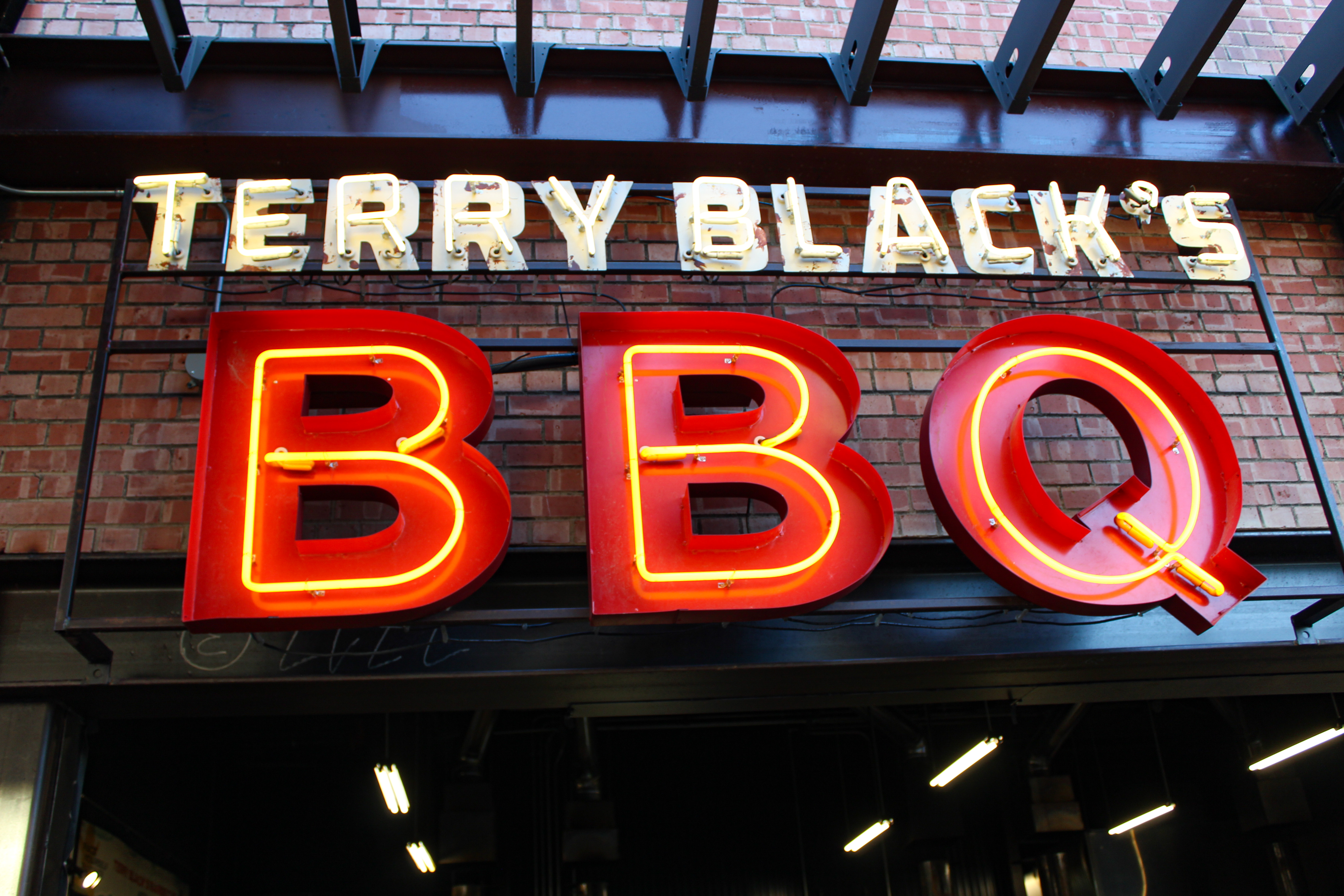 Like many other Dallas restaurants, Terry Black's is operating at around 25 percent of its normal business and hoping that takeout and pickup order customers, with time, will help bring sales back up. Black currently has incentivized purchases for those in the medical, healthcare, and essential services fields (think electrical, waste, etc.) and plans to sell cuts of meat a la carte, like Biernat.
But both Black and Biernat worry that the measures they are taking may not be enough to sustain their businesses long-term.
"Our food costs are going to go way higher as well as our sales going down," Black says. "And then, obviously, the labor piece … So I mean, we're definitely deep in the red."
Biernat echoes Black's concerns. "If [government officials] start talking July or August, I don't see how anybody could do that," he says. "Unless you just shut [the restaurant] down, all your staff leaves, and then you hire them back in three months."
For now, abysmal conditions demand creativity and optimism, and many business owners within the service industry are rising to the challenge. Here's a look at how several other local establishments are adapting their business models in a fight to survive.
Consolidate Menus, Cut Prices, Send Cooks Into The Community
Owner of three upscale, Knox-neighborhood concepts—Up on Knox, Le Bilboquet, and Georgie by Curtis Stone—restaurateur Stephan Courseau has opted to serve a consolidated menu, which features a selection of food items from all three concepts, at reduced prices. "No one is going to spend $100 every night to eat," he says. "That is the direction we decided to take because it's not about making money. It's about supporting as many people as we can." He rushed to open a takeout window outside of Georgie through which to deliver all orders.
In addition to offering takeout, home-delivery, and high-quality, a la carte, butcher-shop options, Courseau launched a webpage through which consumers can elect to have one of his fewer than 10 remaining chefs prepare a meal inside their home. He asks only that they pay the costs of food and labor to help his three concepts remain in business. "Within two to three months, we are going to be in trouble," he says. Until then, Courseau aims to move through inventory quickly and hopes for government aid beyond the basics. "There might be rent relief and many other things … We know that it's not going to be enough, unfortunately."
Shift from B2B to B2C
Signature Baking Company owner OJ DeSouza and his wife Jennifer normally supply bread and hamburger buns to restaurants and large event venues such as American Airlines Center and Cowboys Stadium. Now, as restaurants refuse inventory and business drops to 5 percent or 10 percent of normal sales, the couple has had to appeal to the general consumer base. "[Restaurant closure] happened on Monday," says Jennifer. "By Tuesday, we had a home delivery website up," says Jennifer. The couple also secured a few spots in South Dallas grocers in the short window since losing the bulk of their business, creating UPC codes and labels practically overnight.
Since they have built their new business model, consumers have come, but the DeSouzas are still not at all near approaching previous production levels. "We have the capacity to crank out tens of thousands of buns in a day," OJ DeSouza says. "It's just getting those products to the people that need them."
Brand awareness and locating new distribution channels have proven challenging, but finding ways to help the local community has not. The DeSouzas have created a webpage where consumers can pay to donate bread to local nonprofits. They have also started what they are calling a "Baker's dozen initiative" where they donate one extra bread product to charity for every dozen that a consumer orders. "We're just trying to make lemonade out of this terrible, terrible lime that we've been given," DeSouza says.
Go Off Menu
Recently relaunched Savor, located inside Klyde Warren Park, has taken a simple tactic to creating revenue during unpredictable times: give the people what they want. In addition to offering curbside pickup, when consumers call with requests for meals not normally included in Savor's menu, chef Luke Rogers, encourages his salaried employees—the only group he can afford to have work right now—to oblige if they can. "We have a menu set up," says Rogers. "But we will do anything."
Rogers also donates unusable inventory to local homeless shelters and will deliver to anyone within a one-mile radius of Klyde Warren. "We're going to do whatever we possibly can," he says. "And hopefully business ticks up too so we can start putting people back on the payroll quickly and create our culture back again."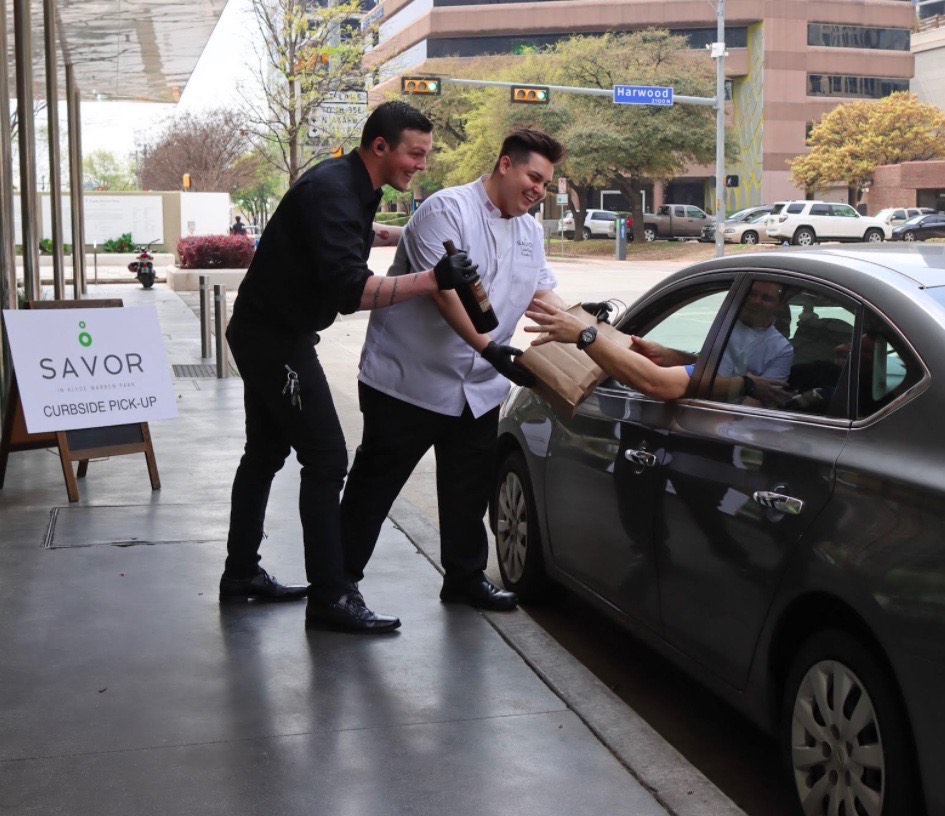 Reduce Management and Create Thematic Menu Items
Rather than cut back on hourly employees—a primary savings measure that many local restaurateurs have chosen to pursue—the owner of Dallas' handful of The Biscuit Bar locations, Janie Burkett, has laid off only five salaried employees thus far. Instead, she's converting salaried employees to hourly and making pay cuts across employment tiers. "We're trying to lessen pay across the board in order to pay as many people as possible during this time," says Burkett. "As opposed to keeping a few people at their current pay and letting go of everyone else."
Burkett is also relying on the kindness of the community to keep The Biscuit Bar running. The Biscuit Bar has created a program through which consumers can sponsor a lunch for a school-aged child and added a "Quarantine Bundle" to their takeout menu, which several customers have purchased in larger numbers to gift to neighbors. "We've actually had people as far away as Colorado and even New York, who has gone on to our app and sponsored meals," Burkett says. "If we have additional funds from more sponsored lunches, and we actually hand out, will be donating 100% of those, those funds to the north Texas Food Bank." Several of her landlords have also generously abated Burkett's rent, demonstrating the kindness and community that many believe is needed to keep the industry alive.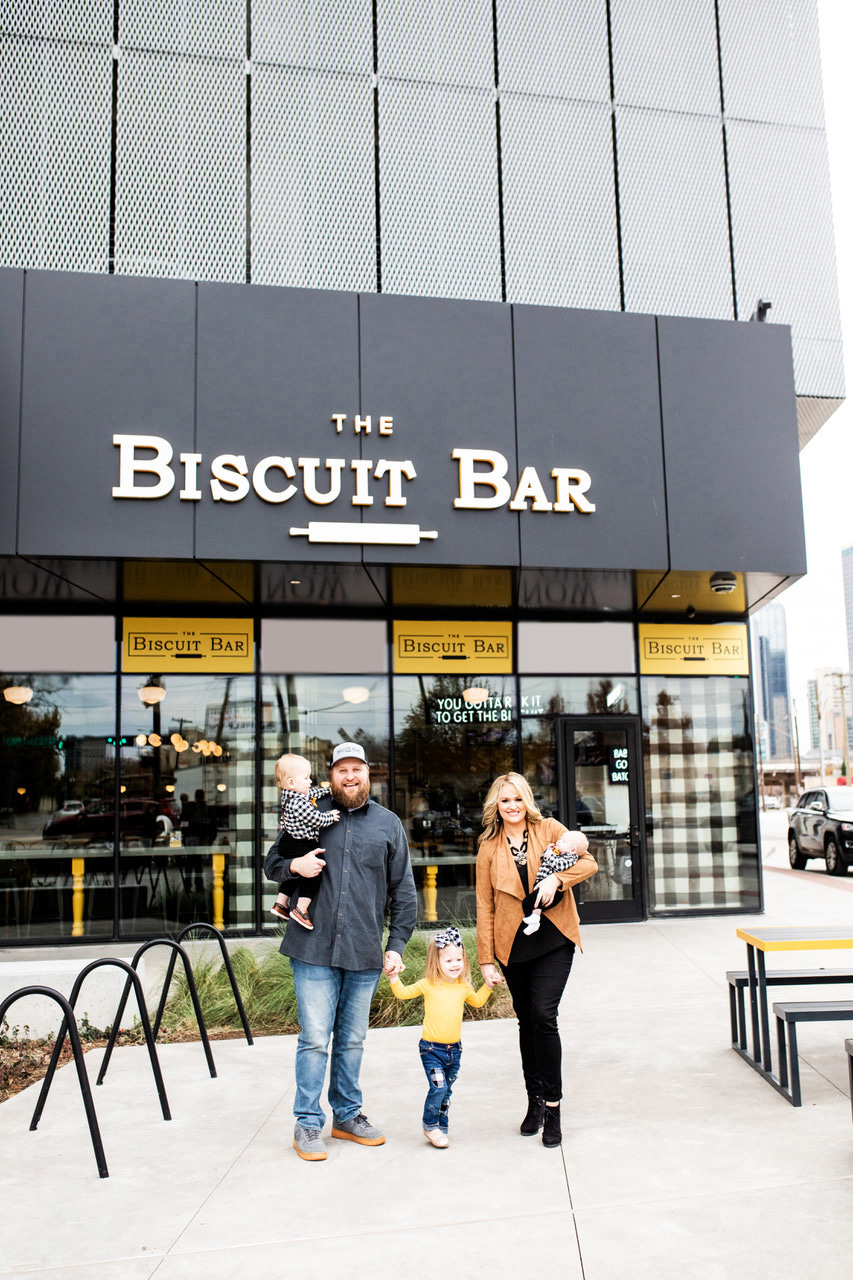 Look to New Concepts
Though arguably a counterintuitive approach from a business standpoint, Chas Martin, owner of Design District newcomers The Charles and Bar Charles, has decided against offering takeout or laying off employees in favor of shutting down completely and patiently planning for the future. "I do think that we will have to use this time to readjust the business model," says Martin. "There will be opportunity, and we need to make sure we're managing our business effectively, but also keeping our pedal on the gas and pushing the brand forward."
Martin has extended pay to his roughly 37 employees for the next week or so and foresees a need to brainstorm supplemental income for his front of house employees should government aid not come swiftly. "We could go on longer for a month," says Martin. "It's painful, but I don't think we'll have to. I think that the administration will step in and will do something for our people during this time period."
Until he can reopen, Martin is focused on preparing for the recession that may follow the COVID-19 pandemic and the new trends in dining that may come along with it. "My guess is, it'll be in the future in which we'll have to play to new concepts with a to-go counter," says Martin. "I don't know if we'll have the capacity to do much in The Charles. I hope we will, and we will do whatever we need to if we are not full."
For now, during a time when many are holding tight to their pocketbooks, Martin is focused on growth opportunities, particularly a new European-style concept with DNA similar to that of The Charles. "I think it's going to be one of the most iconic representations of hospitality in Dallas," he says. "This concept will be catapulted to the forefront of people's minds all over the country."
Even during these unpredictable times, Martin believes he can work through the current contract negotiation phase and have this new concept up and running in 22 to 24 months. "I'm optimistic that weeks from now, we will have support from the government that will require us to do as much," Martin says. "So, I think that's the I think that's the silver lining, if you will."
Get the D CEO Newsletter
Stay up to speed on DFW's fast-moving business community with weekly news reports, interviews, and insights.