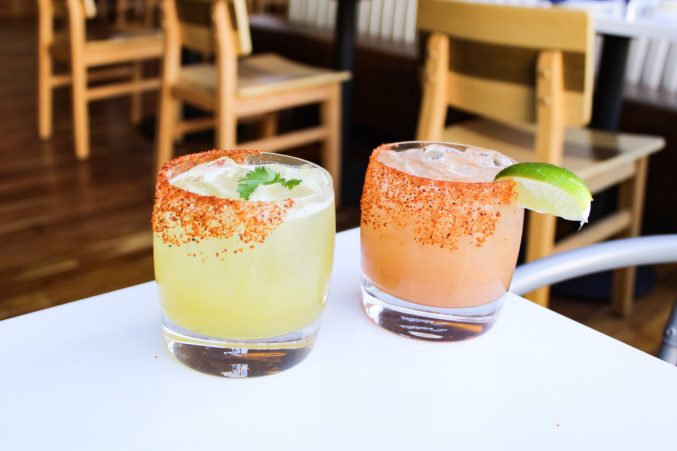 The Best Deals in Dallas for National Margarita Day
Not that we need a reason to drink them. Every day can be margarita day if you believe it so in your heart. On February 22, though, there are specials.
Food holidays are getting a little out of hand. The humble potato has a "holiday" for nearly every form it takes—chip, baked, tater, French fried. And, don't get it twisted, I love the tuber. Still, most of us don't need to be reminded of ranch dressing or shrimp scampi on a particular day. Such are the marketing powers that be. No matter! If it means margarita specials, well then, Merry Margarita Day from my family to yours.
Here's where to drink up the good, tangy, salty margarita deals on February 22.
Mi Dia From Scratch
All three locations (Plano, Grapevine, Flower Mound) will have $5 Mi Dia Rita Rock, Mia Dia Frozen Over, and more sweet deals.
Mexican Bar Company
Keep things classic or shake things up, literally, with various margaritas that incorporate the likes of guava, pineapple, guajillo syrup, and Grand Marnier (all $8).
On the Border
Here, find a premium marg on the rocks for $5 now through February 22, $2 'Rita (rocks or frozen), or 99-cent Meltdowns, which sounds like a very inexpensive way to have one.
El Fenix
Eight-ounce margs for just one buck, all day.
Terry Black's Barbecue
Quaff any of the restaurant's margaritas for $3, but the special drink du jour is the Black Margarita made with  a "mystery mixture." Slightly ominous, but entirely edible.
Bowl and Barrel
For $1 get a frozen, nab a sweet El Diablo margarita (3 to 6 p.m. only).
Abuelo's
When drinking is an act of giving back, wow, what a wonderful world. At it's handful of North Texas locations, the El Jefe margarita is $2 off, and for each drink the restaurant will donate $2 to the No Kid Hungry nonprofit.
Bartaco
One measly day? The University Park restaurant is celebrating the margarita from February 22 until March 31. Each week brings a margarita-inspired cocktail, first up: the hibiscus mezcalita.
Rusty Taco
The Topo-Rita is, as it sounds, a combo of gold tequila and Topo Chico's piercing fizz ($5). For a sweeter touch, there's the raspberry margarita (also $5).
Outlaw Taproom at Four Seasons (Las Colinas)
A fiery "Hot Stuff" margarita made with tequila infused with Carolina Reaper pepper, with a chili-lime salt rim and citrus. For the uber brave, there's a hotter version that requires a consent form.
The Rustic
Music and margs, a classic combination. Find $3 Rustic Ritas—frozen or on the rocks, salt or no—accompanied by a DJ set 11–4 p.m., and happy hour runs until 6.
Snuffer's
$4 house margaritas all day long.
Village Burger Bar
House margs are a cool $3.50.
IT'Sugar
If you like your margaritas frozen, as in actual ice cream, the Victory Park candy shop has teamed up with Tipsy Scoop for a tequila-infused mango sorbet. Scoops are free to the first 100 people, and, yes, don't forget to bring your ID.