Walking into Queso Beso on a chilly evening, I felt like I'd just arrived at a very festive party. Piñatas greeted me at the entrance, colorful lights adorned the ceiling, and bright, playful art livened up the walls. I took a seat in a comfy teal chair, scanned the menu, and waited for the party to begin.
I'd visited Queso Beso once before, for a coworker's going-away lunch a week after the restaurant, part of Tim Headington's Main Street empire, opened in December. It was packed, and our server didn't try to hide the fact that he was stressed. Our food was hit-or-miss. But I thought it deserved a second chance after the kinks had ample time to smooth themselves out.
Our server this time around seemed more relaxed. When Prince's "Purple Rain" started playing, he sang along in an endearing kind of way. To match the mood, I ordered a Frozen Painkiller and my companion requested a Beso margarita with mezcal, pineapple, lemon, and agave. Both drinks were refreshing following our sweaty spin class, during which we also worked up sizeable appetites.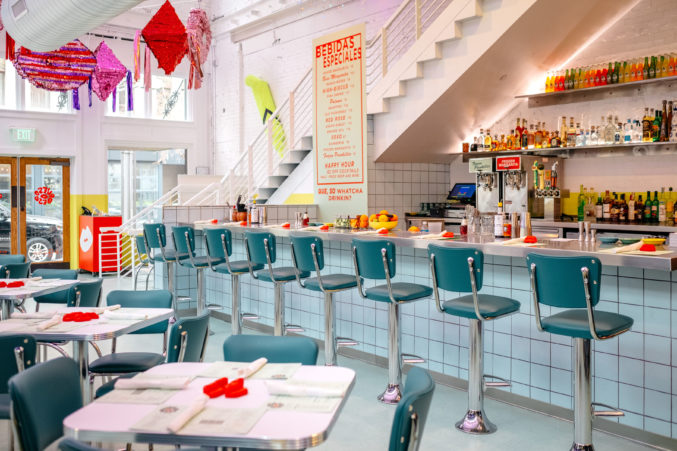 Of course, we had to start with the queso, in this case the queso compuesto, white queso with chorizo, guacamole, and green onion. (Editor's note: If "queso" is going to be in your restaurant's name, its queso game better be tops.) It reminded me of Bob Armstrong dip, if slightly elevated. Using the well-seasoned chips, we made quick work of the bowl. We then moved on to Jose's Tacos—picadillo beef, cheddar cheese, and dill pickles cocooned in fried corn tortillas that almost looked like empanadas. The sweet-and-sour pickles brightened up the meat, and the tortillas were delightfully crispy.
We were less fond of the pechuga de pollo fajitas, bland strips of chicken and soggy peppers slathered with a cilantro chimichurri that left an oddly earthy taste in our mouths. And the side of elotes was really just a cup of plain corn kernels topped with cotija and not enough spicy mayo to lend flavor to the whole dish. And although I enjoyed watching our server get into karaoke mode, our table sat half-cleared for at least 15 minutes before I reminded him that we ordered the churro sundae for dessert.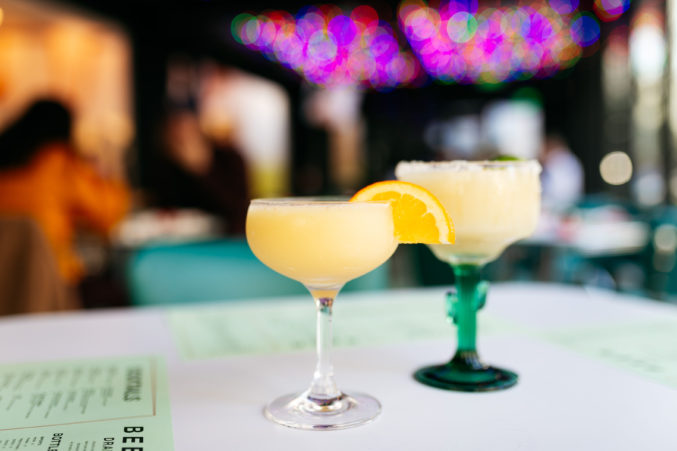 A small bowl of churro morsels, horchata gelato, and a whole lot of dulce de leche soon appeared. The gelato was quite cold, as it should have been, but so were the churros, also unevenly coated with cinnamon. I rarely push away a dessert unfinished, but I did this time.
My companion and I moved to the bar and grabbed another round of drinks. There, we danced in our chairs to the music playing overhead and basked in the glow of twinkling lights. That, it turns out, was the real party.
Get the SideDish Newsletter
Dallas' hottest dining news, recipes, and reviews served up fresh to your inbox each week.