Open since June in a tiny, unconventional space in North Dallas, Blu's Barbeque has been serving a wide-ranging menu with several twists on traditional Texas barbecue. With the arrival of the new year, owner and pitmaster Zach Bergenholtz is ready to unveil plans for further growth and more unexpected offerings—a breakfast drive-thru and new smoked-meat delicacies.
Bergenholtz mastered his approach to barbecue while still a student at Texas Tech. "In 2014, I bought my first smoker [in Lubbock], and started playing around with it," Bergenholtz says. He learned entirely by taste, perfecting his smoking technique from the comfort of his front porch and eventually creating the rub recipe that Blu's Barbeque now uses. Two years later, he brought his smoked meat selections and sides to Dallas, hosting catering pop-ups at several prominent businesses, including Match.com headquarters near NorthPark Center and Chase Tower downtown. Ample interest from these pop-ups encouraged Bergenholtz to start his own restaurant.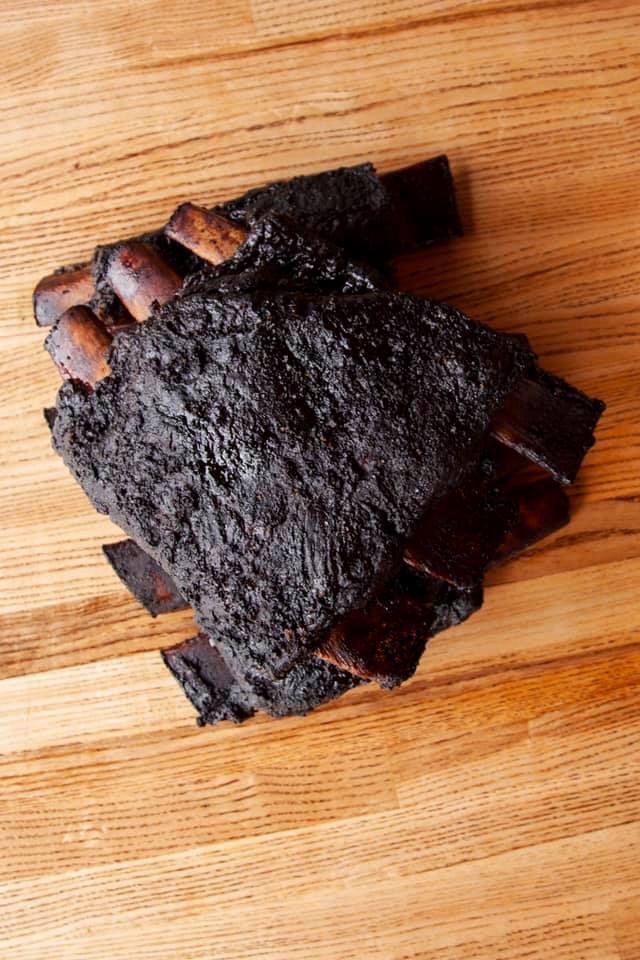 "I used to get my hair cut at Lucky's Barbershop," says Bergenholtz. "One day, I went to get my hair cut, and they had moved down the street to a bigger facility." The space on Preston Road was left empty, and captured Bergenholtz's attention. "I ended up calling up the landlord, and we ended up working out a deal."
The former barbershop wasn't big enough to fit smokers, kitchen essentials, and customer seating, however, so Bergenholtz connected a shipping container to the building to house his smokers and kitchen. "We just cut holes in the shipping container and then mounted the smokers to the inside," he explains. The smoke vented to the outside through an exhaust system that helps disperse it. Blu's serving window — where visitors can order sliced brisket, pork spare ribs, sausages, weekly specials, and sides — also provides a peek into the shipping container turned kitchen and barbecue pit.
Bergenholtz smokes his Wagyu-beef ribs, Angus briskets, and Akaushi-beef sausages for 16 hours overnight over a blend of hickory, apple, and oak woods. Pork and chicken, with briefer smoking timelines, are all seasoned with Bergenholtz's signature (read: secret) blend made from a simple salt-and-pepper base. Sides are prepared fresh each morning, and weekly specials feature everything from pork belly or brisket burnt ends to smoked chicken wings or turkey breast. Bergenholtz even offers vegan Impossible Burgers — plant-based patties with jalapeño, garlic, and onion mixed in — on Saturdays. "We didn't want [vegetarians] to feel excluded," Bergenholtz says. "So, we ended up adding the Impossible Burger, which we do smoke as well." Alcohol-infused desserts also star in weekly specials on Thursday and Friday — think bourbon cherry cobbler and tipsy campfire bread pudding.
Blu's customers can currently opt to have their smoked meats chopped up and served as taco fillings — an option that serves as the foundation for one portion of Bergenholtz's planned 2020 additions. He's thinking big.
"There is also a smaller building on the same lot that we are actually going to turn into a drive-thru," he says. "So, we will start offering coffee and breakfast tacos for the mornings."
The drive-thru menu will differ extensively from that of the restaurant, featuring solely breakfast tacos, initially, and eventually expanding to include brisket sandwiches, the restaurant's regular taco offerings, and specialty items for lunch and dinner. "We won't offer the sliced smoked meats over there, because we want people to come in [to the original pit shop], get it cut how they want it, and be able to see it," Bergenholtz says. He hopes to have this drive-thru breakfast addition running by the end of January.
Bergenholtz also plans to expand menu offerings at Blu's main restaurant space by February, going for exotic meats. "We are going to start offering smoked alligator, rattlesnake, venison, and quail," Bergenholtz says. These delicacies will be sold either by the pound or by the piece — he plans to offer smoked quail by the half or whole bird. He recommends enjoying each of these exotic items simply to savor their flavor to the fullest, but will offer the option to have each prepared in a taco or sandwich for diners looking to ease their way into more adventurous barbecue offerings.
Drive by Blu's in the early morning for a smoked-meat breakfast taco and cup of coffee to-go or sit and stay awhile to take in take in the original set-up, peppery flavors, and esoteric meats.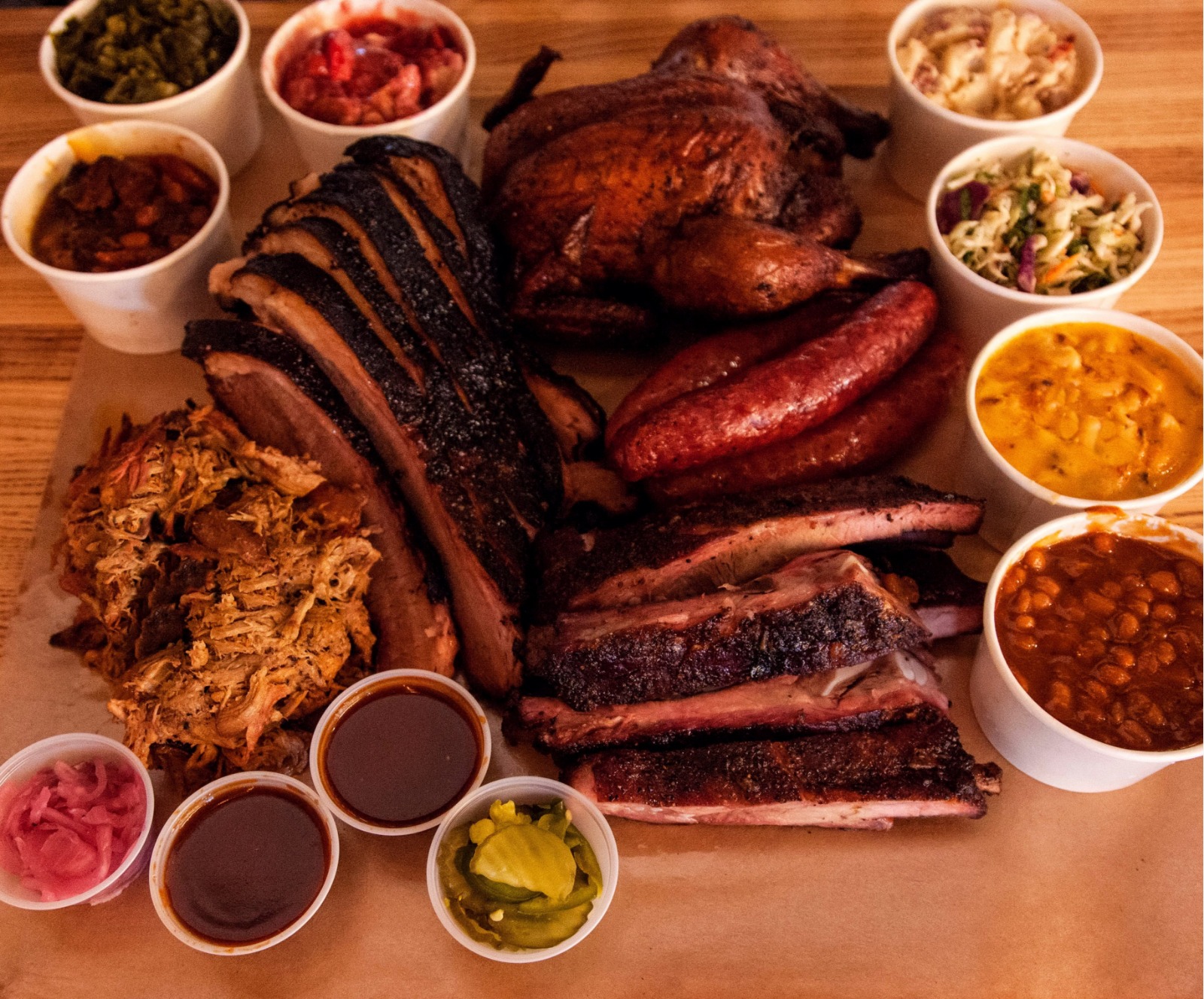 Get the SideDish Newsletter
Dallas' hottest dining news, recipes, and reviews served up fresh to your inbox each week.