Fourth-generation pitmasters and twin brothers Mark and Michael Black are bringing their family's Central Texas barbecue recipes to Deep Ellum. Their restaurant, Terry Black's Barbecue, aims to replicate the barbecue experience they have already created in Austin — complete with pit tours and market-style meat selection.
The Black brothers' barbecue roots date to their childhood, when they worked alongside family members at Black's Barbecue in Lockhart. "My great grandfather started [Black's Barbecue] in 1932," says Mark. "My grandfather and my father, Terry, brought it to prominence." A falling out in the family caused Mike and Mark's father to lose control of the Lockhart business in 2014, but the family's passion for Central Texas barbecue remained intact. Now, Mike and Terry manage Terry Black's Austin location, while Mark and his sister, who is an accountant, run their new Dallas venture. "Austin was a tremendous success, and we figured since there were two of us, we'd find another [second] place," Mark says.
At each of the Terry Black's locations, Mike and Mark rely on many of the same smoking techniques that their family members used. Each of the five smokers at Terry Black's Dallas location burns post oak wood to ensure all meats cook low and slow. "[Post oak] will burn longer," Mark says. "Whereas mesquite can burn real hot and have a real strong taste that lingers for the day, we catch it with a light amount of smoke using the post oak." The smokers are also essential to turning out the thick bark full of fat and flavor that's become a hallmark. "[The smokers] are designed to get a really strong draft through the pit," Mark says. "That dries out the rub and tops off the fat and creates the bark."
Throughout the day, employees rotate smoked meats from cooler to hotter zones— a difference in temperature of up to 40 degrees depending on the weather that day. Briskets smoke for roughly 14 hours, while the other meats smoke for closer to 12. "Briskets go on at 7:30 a.m., and they come off by 9:30 p.m.," says Mark. "Then, from 9:30 p.m. to 7:30 a.m., we do beef ribs, pork ribs, turkey, and sausage." All of the meats are seasoned simply with a blend of salt and pepper, and cooks often spritz briskets with either apple cider vinegar or Worcester sauce, depending on the flavor intended. "Brisket is more of an art than a science," Mark says. "It's not like you can set a temperature and a time and move on."
The way Mike and Mark rest the meat when it comes off the pits is by their own design, however. Their grandfather let the meat rest inside the smoker, while the Black brothers prefer to transfer theirs to a different apparatus to rest. "[Our method] is more of a radiant heat, not a convective heat, and it really helps keep the meat moist," Mark says. All of the sides—including paprika-topped cream corn, cayenne-seasoned slaw, and sweet and fluffy cornbread — are made in-house, as are mini pecan pies and banana pudding. The twins developed the recipes with the help of their mother and sister.
Like their neighbor, Pecan Lodge, Terry Black's is known for its giant beef ribs as well as its brisket. We're expecting this to be, potentially, an area of heated comparison. Smoked meats and sides are served a la carte; sandwiches are available, too. Choose several sides, then watch as 'cue masters slice your combination of smoked meats. The Dallas location also serves cocktails—Terry Black's in Austin only serves beer and wine—and the star is a smoky mezcal margarita that is black in color (yes, a nod to the family name).
Enjoy your meal at any of the benches inside or take in Main Street from the two-story biergarten that surrounds the restaurant's barbecue pit. You can ask employees for a tour of the pit before or after your meal. "It's a true experience," Mark says. "That's the way we grew up doing it, and that's the way we wanted to continue to show people. That's our true expression of barbecue."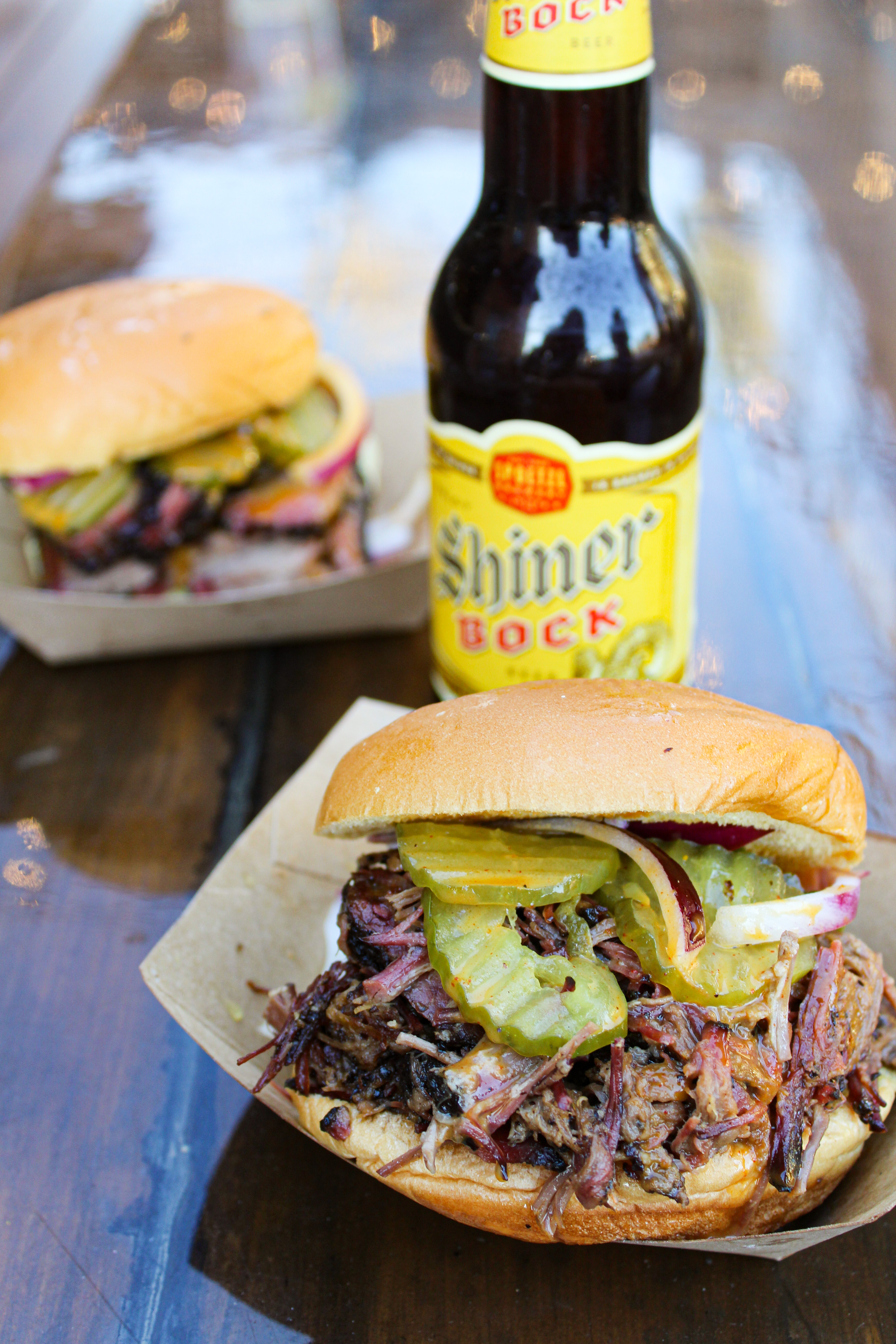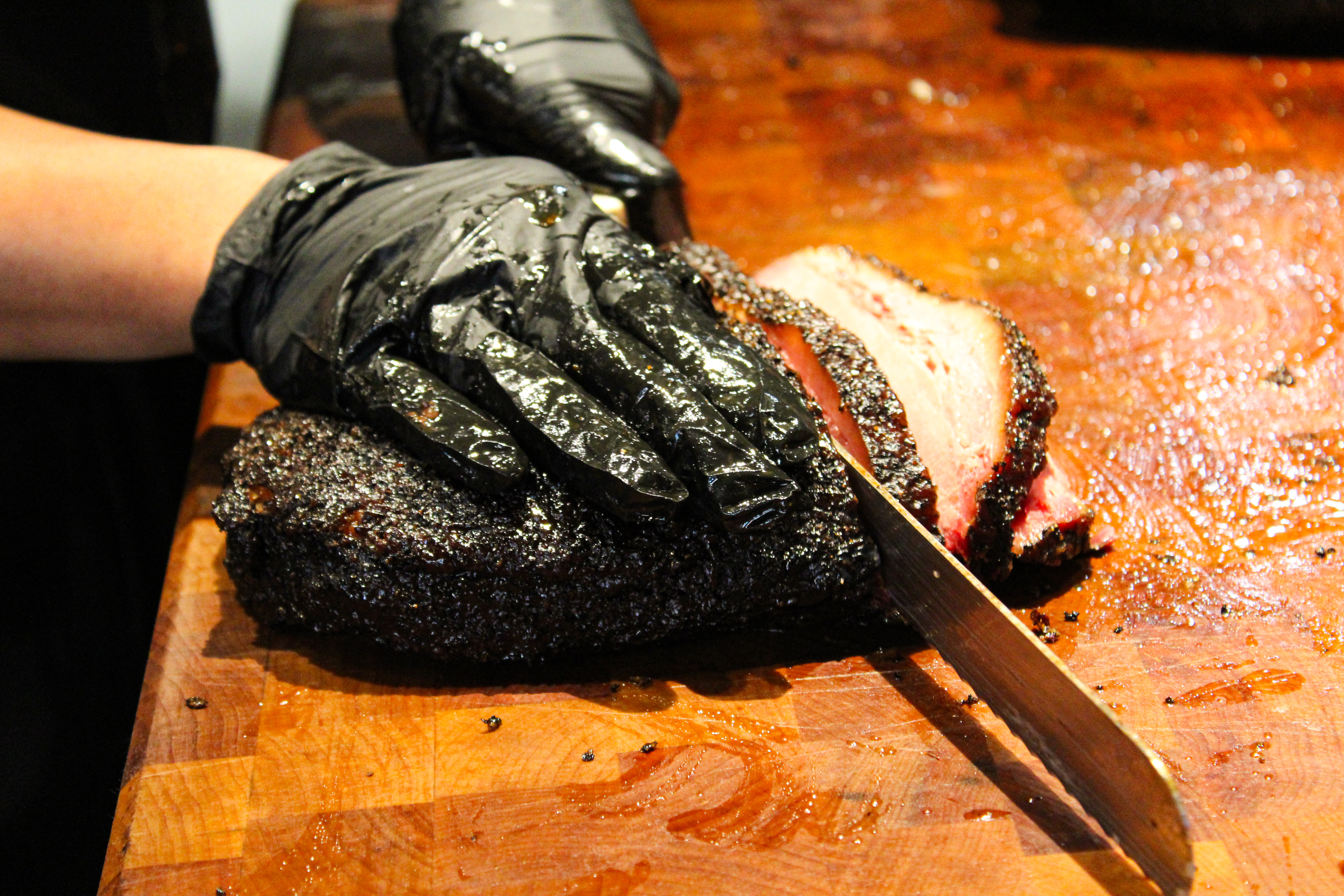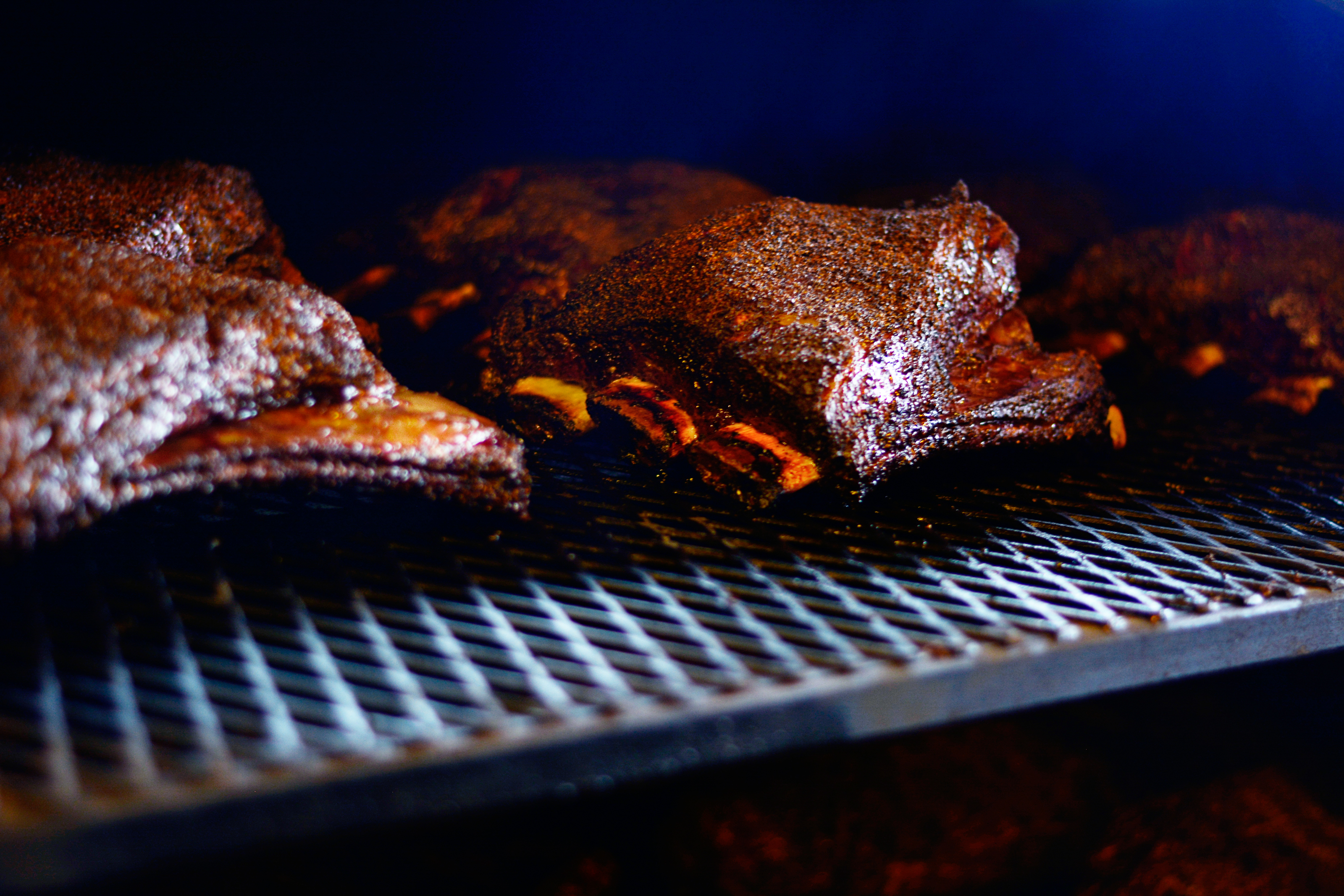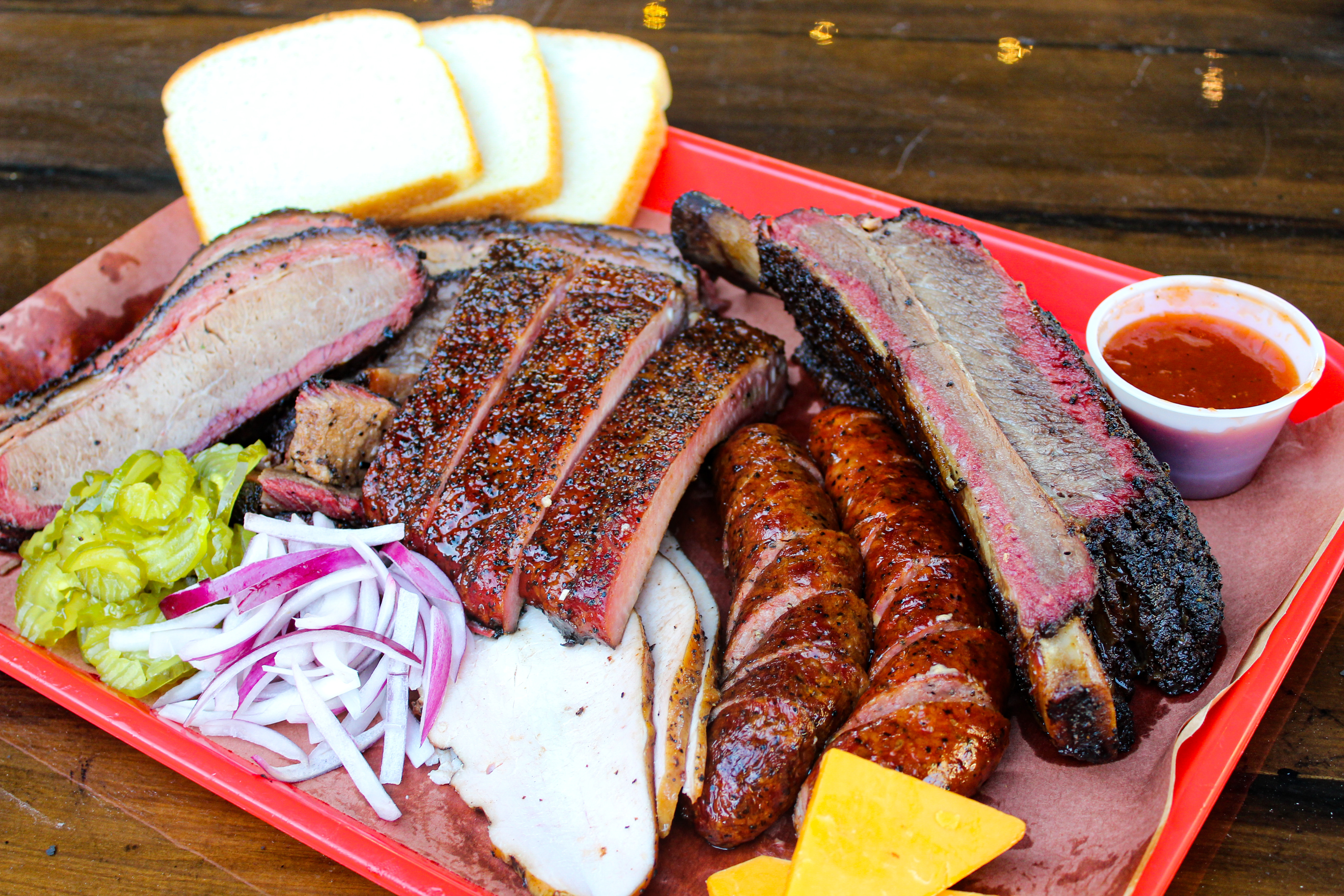 Get the SideDish Newsletter
Dallas' hottest dining news, recipes, and reviews served up fresh to your inbox each week.