For Tết—the Vietnamese New Year in January, or, more precisely, a few weeks after—Reyna Duong of Sandwich Hag in the Cedars will be making the banana leaf-wrapped rice dumpling called banh chung.
She'll be part of, and the last stop on, a tour called The Banh Chung Collective that originates in L.A. and that speaks to many things. It's an effort to build community and awareness around a traditional food. It's a class and a lunch. And it's a symbol and sign of how Dallas fits into a new reality, blending culture and advocacy and the culinary cutting edge. The person behind this is Diep Tran, who formerly owned Good Girl Dinette in L.A., a figure featured in Lucky Peach, Saveur, the New York Times, and Netflix's Ugly Delicious. She is a staunch advocate for social issues; those who know Duong will see a connection. This year, Tran decided to take the Banh Chung Collective on tour. The four stops comprise L.A. (1/18), New York (1/27), San Francisco (2/8), and Dallas (2/29).
Banh chung is a wrapped parcel: a steamed dumpling—rice is nestled inside and other goodies—that traditionally rings in Vietnamese New Year, which falls this year on January 25.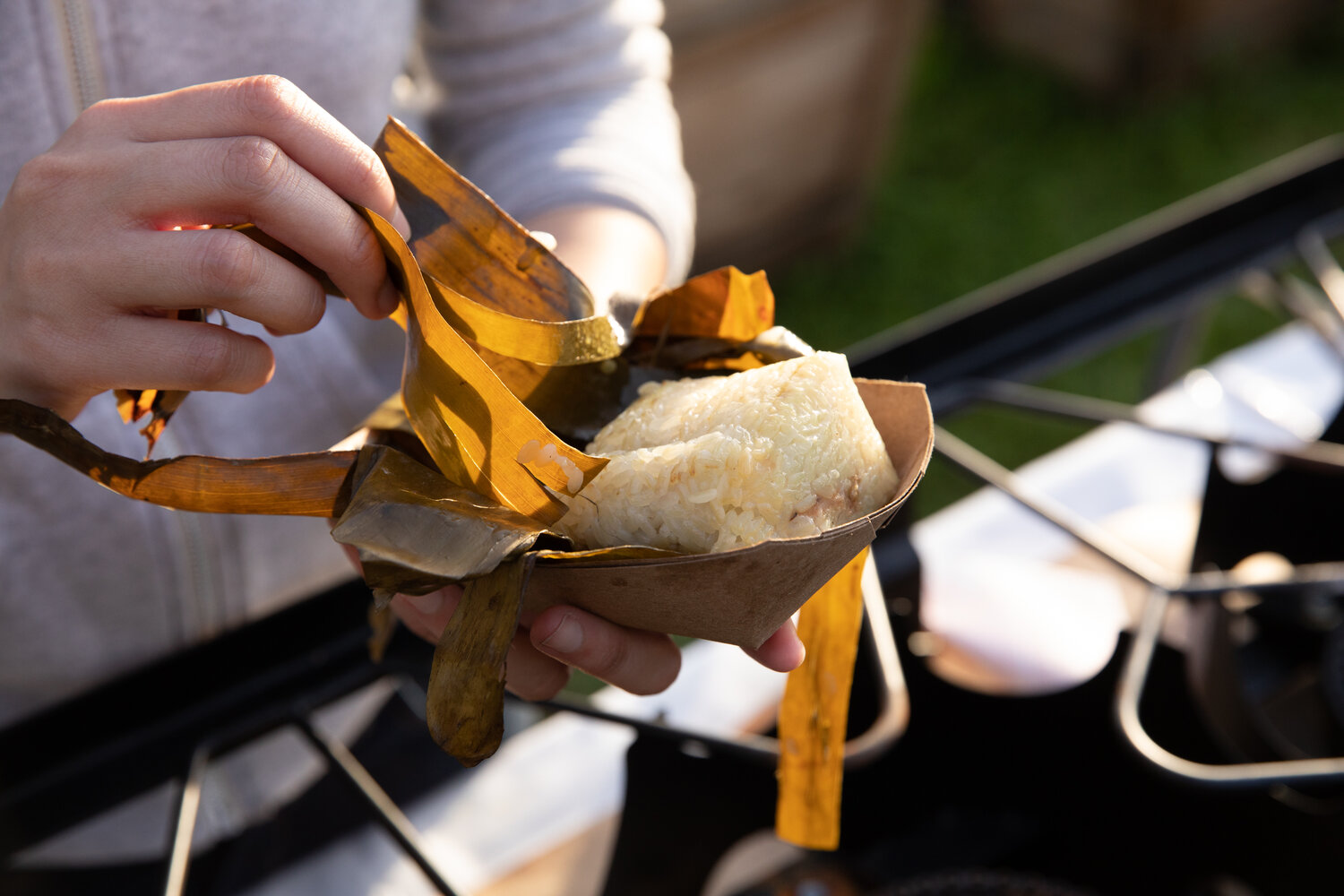 "I learned about her about a year and a half ago, when she still owned Good Girl Dinette," a restaurant Duong admired. "Okay, next time I'm in L.A. …" she vowed. Then she saw her on Ugly Delicious. "She didn't have a long cameo, but there was something about her energy, her laugh. This voice not just for women, but the queer community. And the Vietnamese community." Duong would go to Good Girl Dinette, she swore. "And then she closed it!" But there Tran was again, a voice on David Chang's podcast. "I felt like I was listening to myself," says Duong. "She was there to say it like it is." And, lo and behold, the feeling was mutual. "When Bon Appetit came out [with the issue naming Dallas Best Restaurant City of the Year and featuring Sandwich Hag], she reached out to me. She reached out and said, 'I'm thinking of taking the collective on tour. I love your ethos.'" That is how Sandwich Hag became the Dallas stop.
For the class, guests will learn to make the banh chung—tending to the banana leaves, the tie of yarn or thread, tricky as tying charcuterie—and will then be served a lunch.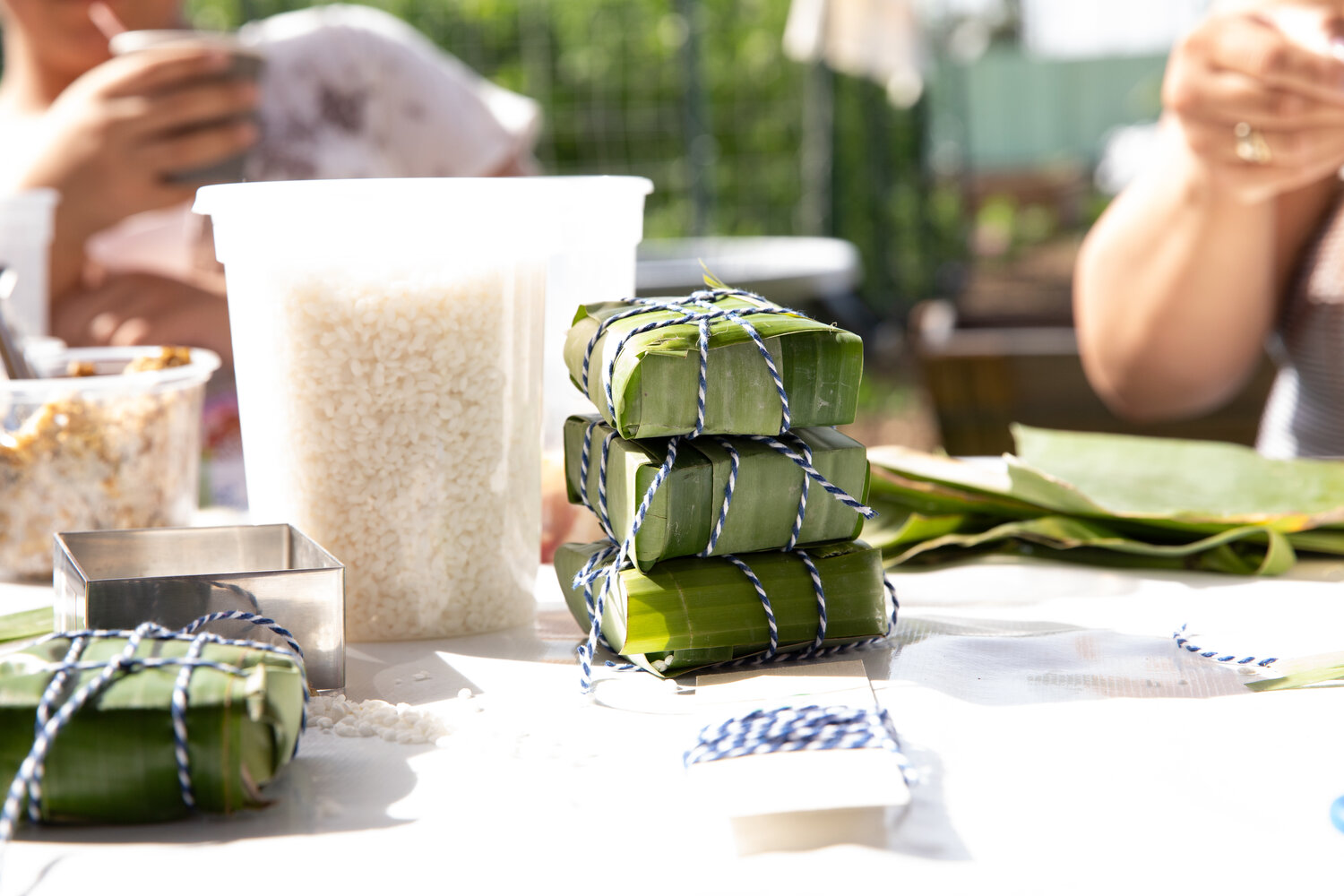 "I'm more familiar with the elongated cylinder shape of it," says Duong. But both shapes relate family and friendship for the new year. Similar to Mexican tamales, they're made collectively. "Someone's usually in charge of the banana leaf, the rice," says Duong. "You have to have the right amount of everything, otherwise it'll fall apart. The meticulousness of the technique is in every step. Like the amount of rice you put in. And before you put the rice in, you have to cook it to a certain texture. You're balancing the filling, whether savory or sweet, and then it has to pull some of the flavors of the banana leaf."
The art and science and culture of cooking unite.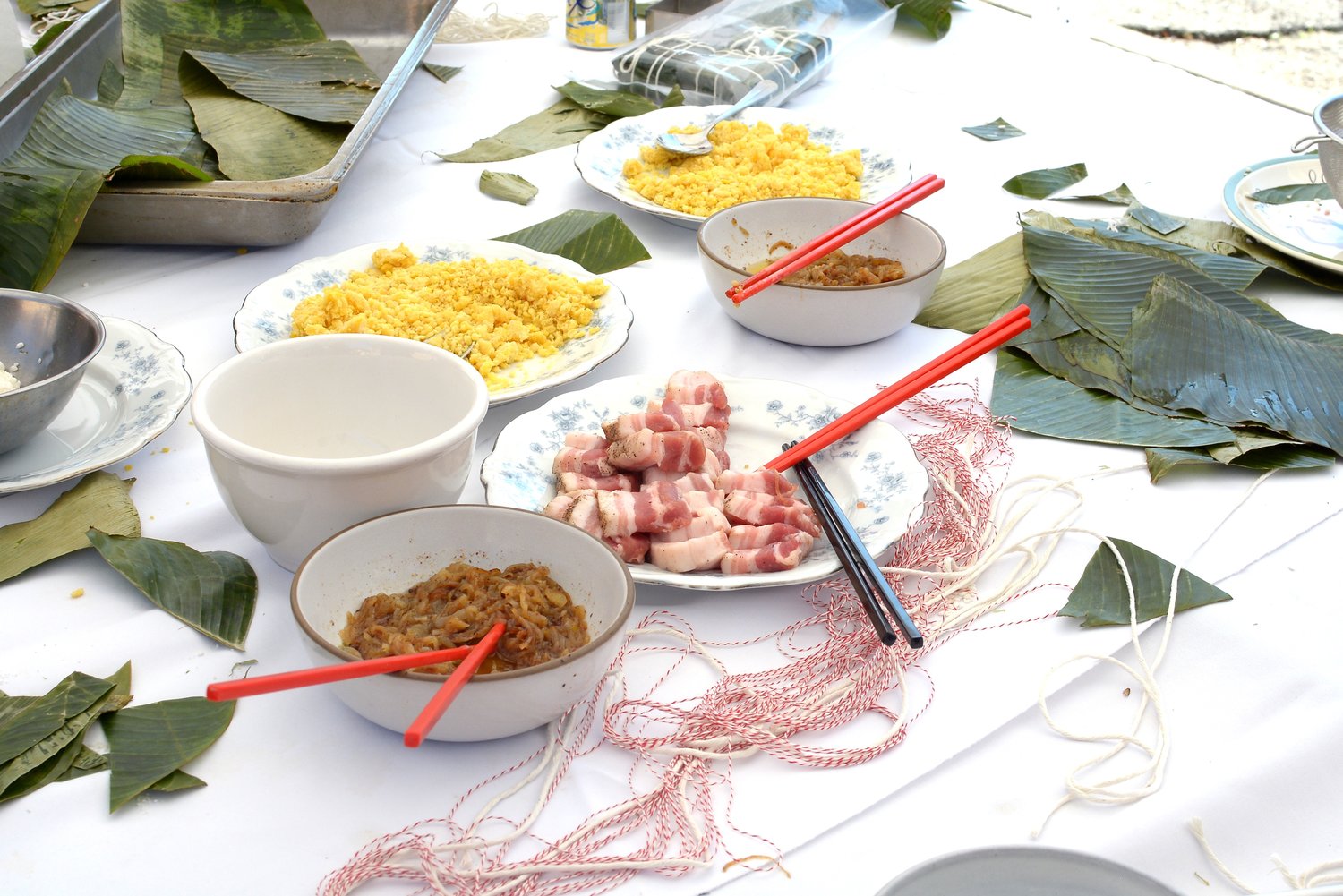 "What's significant for me is the memories it stokes," Duong says. But the significance is deeper. "I've been here almost 20 years. I've always had my go-to Vietnamese spots in Dallas. They're family-owned. They're not talked about as much as they deserve. The chefs who are there in the kitchen are not looking for accolades or credit."
Sandwich Hag has always been her way to shine more light on Vietnamese cuisine. "I wanted to bring not just my food, my cuisine, but also the culture," she says of her decision to open the banh mi stand with its Technicolor murals and street food festivals. She watched Dallas diners get hooked on banh mi. "It went from being an unknown to everybody wanting it."
"It's such a big deal to me to have this mutual respect that [Tran] wants to come to Dallas," she concludes. "To have my restaurant host her and cook something specific to our Vietnamese culture," she says, fills her heart. "This a Vietnamese sister," a fellow crusader.
It's all part of this movement.
Check for tickets here when the time comes.
Get the SideDish Newsletter
Dallas' hottest dining news, recipes, and reviews served up fresh to your inbox each week.