As we ring in a holiday season, the Bishop Arts craft brew haven Small Brewpub will be both celebrating its five year anniversary and shuttering on December 7.
The brewery on Jefferson Avenue, founded by owners Daniel Bowman, Aaron Garcia, and Joshua Dawn—later joined by Benj Pocta and Primo King—had its ups and downs. They decided not to renew their lease.
When it opened in 2014, Small Brewpub reminded diners of the Bay Area or Portland or Seattle, a place where the food resisted you a little. It's where we saw the first inklings and iterations of Misti Norris's fabulously creative food and her wild ken for charcuterie after she left her position at FT33.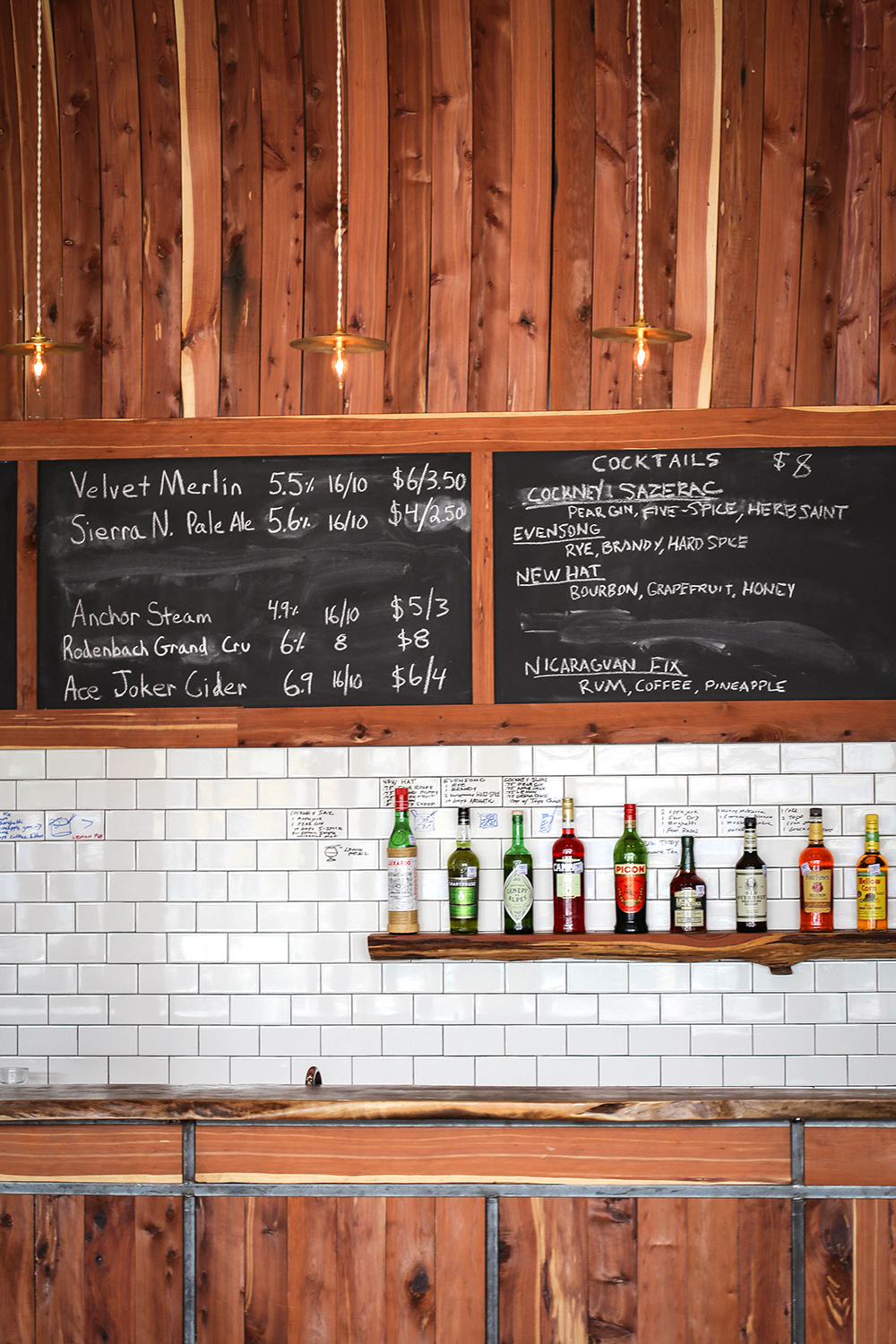 As he explained each dish, the server on my first visit seemed almost in awe of its components, which were impressive, using involved techniques and including ingredients like dehydrated black butter. It's where I loved a four-hour smoked tomato with Willoughby cheese and lamb tartare with sour honey and fennel pollen. Or Berkshire pork with radishes, spiced strawberry compote, and emulsified malted milk cream. And I named it one of the Best New Restaurants of 2015.
And there were the libations. Small Brewpub operated a model of six in-house brews and six guest beers, and flights might range from something tart, oak-aged with strawberry to a brew with a hint of orange blossom and lemon verbena or the favorite Black Pepper Pils. Cocktails were based on poring over vintage cocktail books and resulted in cult followings for the Husk Fizz—with keffir lime and coconut milk making it silky—or the New Hat with bourbon, grapefruit, and honey. They had ciders and sours. It was perhaps one of the first places where we could first intelligently pair brews with fare.
Norris left in 2016. The menu was "dumbed down," some complained, as Small Brewpub's owners intentionally aimed for something more approachable. What this meant was burgers, pretzels, deviled eggs.
It was an incubator, though. Chef Alex Henderson and pastry chef Maricsa Trejo went on to found La Casita Bakery. And Small Brewpub remained a strong contender in any list of craft breweries.
The Dallas Morning News and CultureMap report that on November 26, Small Brewpub will tap their final of five anniversary releases. The final release, Ultimo, may be your last sip of the team's wares. We've reached out to see what will happen to the brewing operation.
I do know that is you crave the chocolate rice pudding that still haunts diner's memories, Norris still makes it occasionally at Petra and the Beast.
Get the SideDish Newsletter
Dallas' hottest dining news, recipes, and reviews served up fresh to your inbox each week.