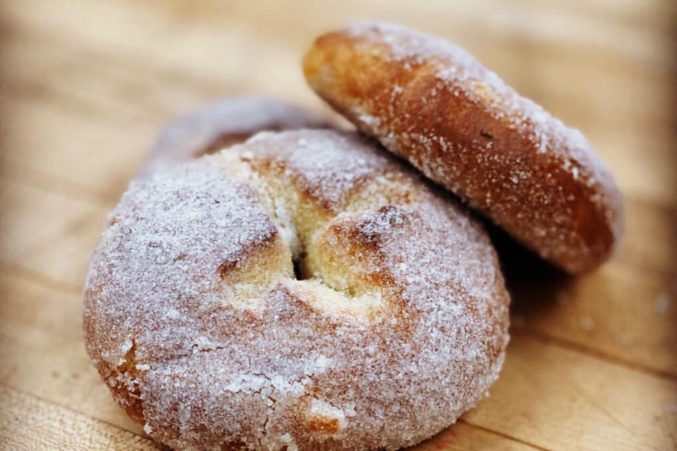 Holiday Bread Pops Up Saturday in the Cedars
It's part of the Cedars Open Studios tour, and you're supporting a cause.
We know you care about bread. David Madrid—you remember him from Wheat & Sour, his cottage bread-baking business—seriously upped our sourdough and pastry game when he started appearing behind the scenes a few years ago. To say that he is a bread savant is understating.
He left for San Francisco (where he'd come from) just over a year ago. Now he's back, teaching at El Centro Community College, with a host of things up his flour-covered sleeves.
If you want to get your hands on one of them (and you do), his El Centro students will be making and selling beauties you've never heard of as a fundraiser for bread supplies for the department.
Gibassier, an enriched bread with anise seed and candied orange or orange-blossom water and sometimes with olive oil, is an Occitan tradition, from the south of France. Like a panettone or a brioche, it's a quintessential holiday sweet bread.
The El Centro pop-up this Saturday, November 23 at Full City Rooster is timed with the 17th annual Cedars Open Studios Tour. So this weekend, you can support culinary and visual art. The open houses start at 11 a.m. and run until 3 p.m. The gibassier will be waiting for you with a latte at Full City around 9 a.m.