If you asked me today if cupcakes were dead, I'd wager a yes. I haven't seen a line at the Sprinkles ATM recently. But apparently, I'd be betting wrong. New York City's Magnolia Bakery is currently franchising across the country. We may not be in the cupcake renaissance of 2010, when things like Dimples happened, but the dessert isn't dead.
That being said, there have been some cupcake concept casualties in recent years, including, apparently, The Cupcakery on McKinney Avenue, which will soon be replaced by a healthier option, Pressed Juicery. The popular Southern California juice spot, which debuted in Los Angeles' Brentwood neighborhood in 2010, opens their first Texas location in Uptown today, bringing cold pressed juices along with plant-based snacks and milks, functional shots, and vegan soft serve with gluten-free toppings. Non-Pressed Juicery options include juice-inspired Sugarfina candies and Simply Fuel's protein balls.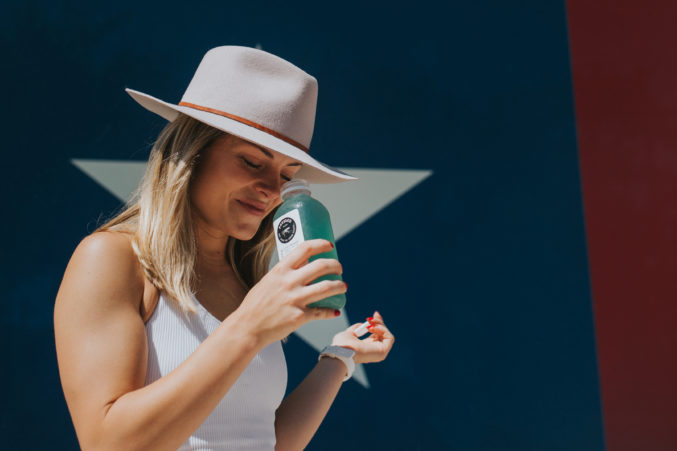 Dense in nutrition and low in sugar, pressed juice isn't a new Dallas concept, but Pressed Juicery, with over 300,000 Instagram followers and collabs with brands like the Beverly Wilshire Hotel, is a veritable pressed juice giant. I don't know if it's cool to call pressed juice place a big deal, but I'm calling it. Pressed Juicery's Dallas will celebrate its grand opening on August 15, with giveaways, memberships, and a free juice for everyone that visits.
Get the Living Newsletter
Get the insider's guide to the best in Dallas style, beauty, and wellness delivered right to your inbox each month.