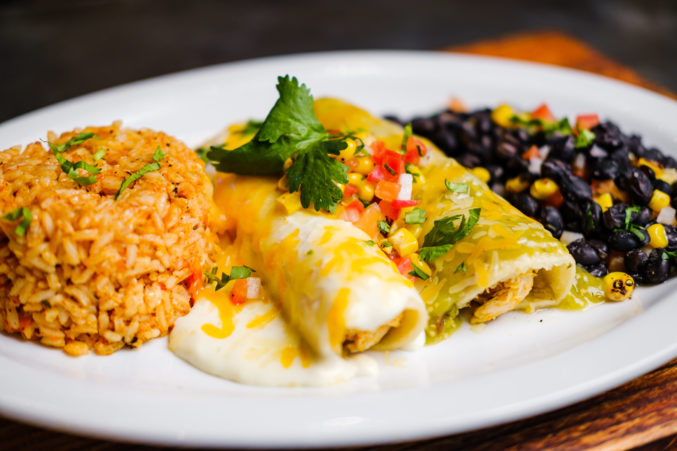 Primo's MX Kitchen & Lounge to Open in Uptown
The restaurant will open in the former Primo's Tex-Mex space on McKinney Ave.
Some news: Primo's MX Kitchen & Lounge will open at 3309 McKinney Ave. This is the former Parlay space. Before that it was So & So's, and before that it was Primo's Tex-Mex. Full circle. Well, kind of. It's not the original owners. But there will be enchiladas.
Some facts from a release:
Mehrdad Moayedi, president and CEO of Centurion American Development Group, has brought on Jeffrey Kollinger, CEO of Spice of Life Catering and Tillman's Bishop Arts, as operating partner of Refined Hospitality Group – a newly formed company over Primo's MX Kitchen & Lounge and other upcoming restaurant concepts to be announced in the coming months.

Open for lunch and dinner daily, as well as brunch and late-night on weekends, diners can enjoy items such as:

Chili Dusted Beef Tenderloin: ranchero Brussels sprouts, spiced crispy potatoes with a roasted poblano-demiglace
Stuffed Jalapeños: lightly fried jalapeños stuffed with smoked chicken and asadero cheese
Enchiladas Verdes Y Crema: house-smoked chicken, queso Oaxaca, cilantro, onions, topped with salsa verde and house-made sour cream sauce

Primo's MX Kitchen & Lounge will also boast a custom bar menu handcrafted by Robert Hall, Vice President of Operations for Refined Hospitality Group. Hall will oversee operations and beverage program development for all upcoming restaurants under the Refined Hospitality Group umbrella.
"We plan to bring back a few nostalgic drinks offered at the former Primo's," says Hall in a statement. "But we've designed a new cocktail menu that's approachable to the masses, features a mixology edge and is light and refreshing. The bar atmosphere and drink specials were a big part of Primo's past, and we're excited to make that a pillar of the new concept."
The restaurant will open this summer.