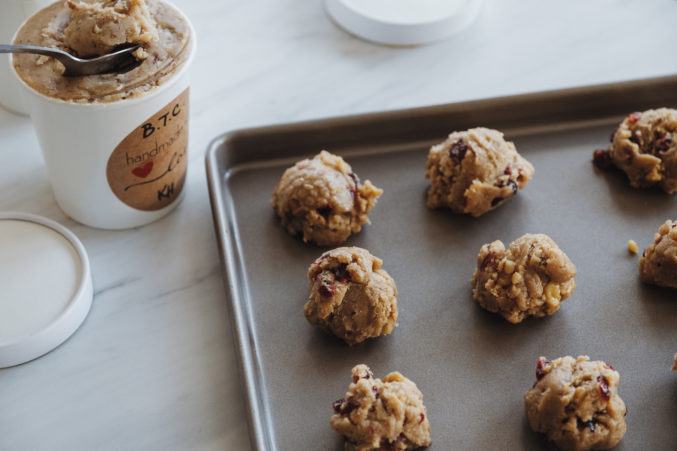 Kookie Haven Launches Bake-at-Home Cookie Dough
Get your sweet fix.
If you've been on Jefferson Blvd. in Oak Cliff recently, you've likely seen the lines that form inside Kookie Haven, the sweets-shop that settled in the same, gentrifying block that houses Small Brewpub and Cultivar Coffee. The aroma of sugar and butter caramelizing wafts on the air as cookies bake.
The business' three founding sisters have launched Kookie Dough, take-home pints of make-at-home cookie dough, so you can replicate the impression at home. The sales debuted on March 22.
"We get dozens of daily requests to share our cookie dough recipes," says Darla McCuen, co-founder of Kookie Haven, in a press release. "And, while we'd never share our family's secret recipes, we're happy to finally share the opportunity to create an at-home experience of our cookie magic."
Kookie Haven will offer four of their best-selling flavors: chocolate chip, sugar, butter toffee crunch and vegan oatmeal cranberry walnut. Each pint, which runs $14.50 for regular options and $16.50 for the vegan option, yields around one dozen cookies.
"We look forward to bringing all of our tender love and care into the comfort of your own home," said Shinita Briggs, co-founder of Kookie Haven. "We hope that families throughout Dallas will enjoy making the cookies together just as much as we do in our shop."