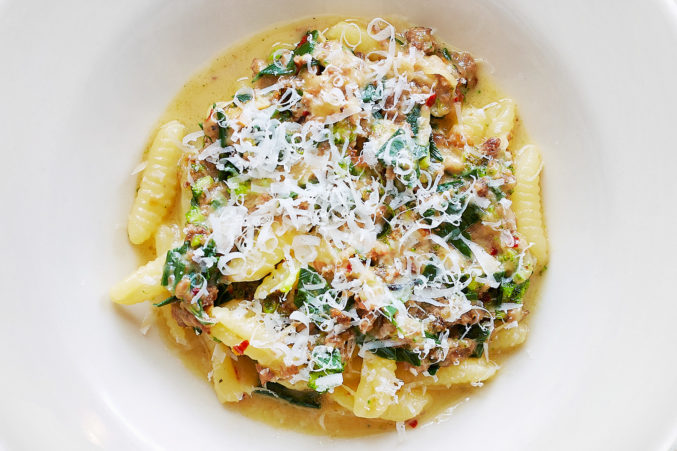 Presenting the Latest Update to Our 50 Best Dallas Restaurants List
It's time again to reassess the finest restaurants in our city.
Every quarter, we reassess our list of the 50 best restaurants in Dallas. And it is that time for 2019. Click here to read the updated list.
This time, shifts in the list echo new additions made in light of the research that went into sussing out the 10 gems that made it into the Best New Restaurants 2018 cover story that hit newsstands in December. Newcomers include Bullion, Macellaio, Petra and the Beast, Billy Can Can, The French Room, and The Charles, which have been warming up the scene with saloon-y swagger, fine French dining, and mouth-watering charcuterie.
Restaurants with new chefs or major shifts are omitted until we can evaluate fairly, and a few slips made Abacus, Bolsa, and Mirador fall farther down the list. The lauded Flora Street Café, which had been ranked as the city's second best restaurant, fell off the list completely upon announcing a new direction and chef.
Those of you reading the Dallas Observer's list of 100 best restaurants will find that with candor and supporting evidence, my colleague, dining critic Brian Reinhart, followed up his rankings with a summary of who was out. In a shifting dining landscape, with newcomers impressing with underrepresented or under-tapped cuisines, it pays to check back frequently.
There's no reason to feel restless for dining options with a scene this diverse and rich. We'll update the list next in the spring.