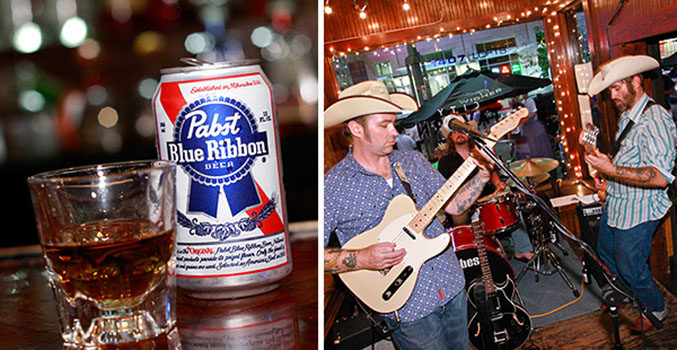 City Tavern Has Re-Opened on Elm Street
Dirty Dusty, please.
The Dustys have returned.
City Tavern is now open on Elm Street, after leaving downtown for something like four months. It's been a barren few happy hours, to say the least. Nothing in downtown proper felt as lived-in and comfortable as the old City Tavern space on Main. The tall-backed, cracked leather booths that provided dark privacy, the aged musk that only Lakewood Landing can counter, the bartenders who remembered your order the second you walked in—what was going to replace that? The Press Box Grill? Frankie's? I like the latter just fine, but that establishment also sells $5 shots of liquor vapor. Nothing was City Tavern. This felt like a having a Band-Aid on before the wound heals. This is a place that would even make the burger from the old menu if you asked.
I have no idea what the inside looks like, outside of some photos from owner Josh Florence's Facebook page. I can tell you it's smaller and one story. It will probably help bring that forgotten 1500 block of Elm Street to life. There are apparently apartments on top of it.
A few weeks ago, I walked by and it looked like they had been lugging most of the furniture in from the old location bit by bit. The menu certainly looks the same, and there's a nice $6 burger and fry deal on Fridays during lunch hours. I can tell you that the chances of the air conditioning going out in the summer and the heater conking out in the winter are probably a lot slimmer than they were at the old spot. And I think it's safe to say that a fire probably won't break out on the roof during a concert.
But City Tavern is back. Let's hope the base of Joanie's green wine goblet made the trek.