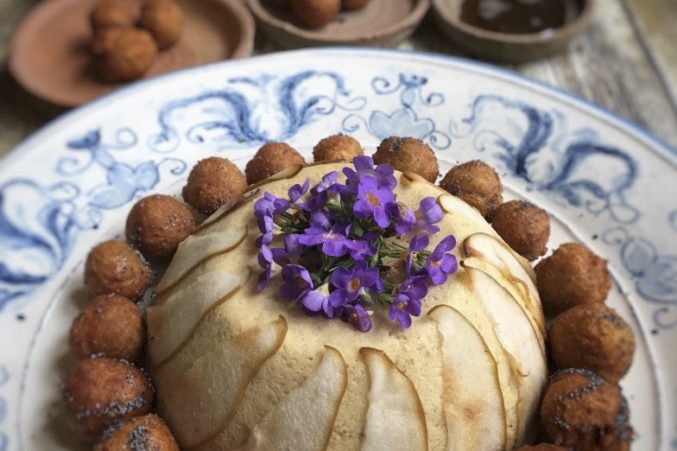 DMA Dishes Up a Roman Feast Worth Attending
A lecture and dinner sequence will take you deliciously back in time.
Next Tuesday, December 11, the Boshell Lecture Series on Archeology at the Dallas Museum of Art will feature a lecture by archeologist Farrell Monaco, author of the blog Tavola Mediterranea, which was a finalist for Saveur Magazine's Blog Awards this year in the category of special interest. Monaco specializes in the art of deciphering what archeological ruins and ancient texts tell us about how peoples around the Mediterranean basin ate and lived, and her blog features images of earthen jugs and loaves of bread, ancient recipes, and context-giving rich in nuance.
She leads tours to Tuscany and edible-archeology cooking classes. And now she's been coaxed by DMA staff to spend an evening telling us what it might be like to eat and drink like the people who conquered as much of the world as they could. ("Fueled by what?" You have to wonder.) The talk promises to take you from luxurious Pompeiian villas to roadside food stands in its tour of foods. The lecture will be followed by a dinner based on recipes from the blog.
In advance of the event, members of the DMA staff took up the challenge of creating dishes using a limited number of ingredients, mimicking the Roman pantry—a sort of ancient Chopped! without the judges. Honey, eggs, flour. Results included pastry-wrapped pork tenderloin rolled up with figs and honey. (You can find them on the museum's Uncrated blog.)
And last week, I sat down to try the feast once the kitchen had had their way with wine, good olive oil, vegetables, and olives.
Course one
Epityrum and Flatbread
A tapenade of olives, mint, coriander, cumin, and fennel
The chunky texture of the spread was mesmerizing, lush with olives and herbs. The bitter notes of dandelion are a wonderful surprise, bringing depth.
Course two
Parthian Chicken and Vegetable Dinner with a Red Wine Tracta Sauce
Quarters of roasted chicken served with leeks and beets
The sauce here is the star, a concoction I could spoon on anything. It tints the vegetables deep maroon.
Course three
Apicius' Tiropatina
Silky custard topped with pomegranate and sweetened with honey.
Tickets and information are available here.