Sparkling wine is ideal for the holiday season. Bubbles, after all, signify celebration. Here are a few bottles to pop open with family and friends. (Some were sent for editorial consideration.)
Vintage Champagne is extraordinary, as many Champagne houses opt for non-vintage selections, blending previous vintages into the current to create their "house style." To produce vintage Champagne the fruit has to be exceptional, along with all other growing conditions. For Moet & Chandon 2009 was exceptional, producing Grand Vintage Brut and Brut Rose Champagne. With Pinot Noir at the heart of both, (50 percent in the Brut; 59 percent in the Brut Rose) the wines deliver the texture and weight of premium Pinot.
Moet & Chandon Grand Vintage 2009 Brut($65) layers red apple, brioche, honey, and apricot. Moet & Chandon Grand Vintage 2009 Brut Rose ($70) reveals strawberry, violets, peach, and toasted spice. For lovers of the classic Moet Imperial Brut ($40) the winery just released their festive limited-edition holiday packaging, highlighting art-de-vivre with a golden Paris skyline. (All can be found at Pogo's.)
From primarily Grands and Premiers crus vineyards, Bollinger Special Cuvee blends current vintage with magnum aged reserve wine to showcase their house style, aging the wine twice as long as required by the regulations for non-vintage Champagne. The resulting structured sparkler layers apple, almonds, and cream. ($60 at Spec's.)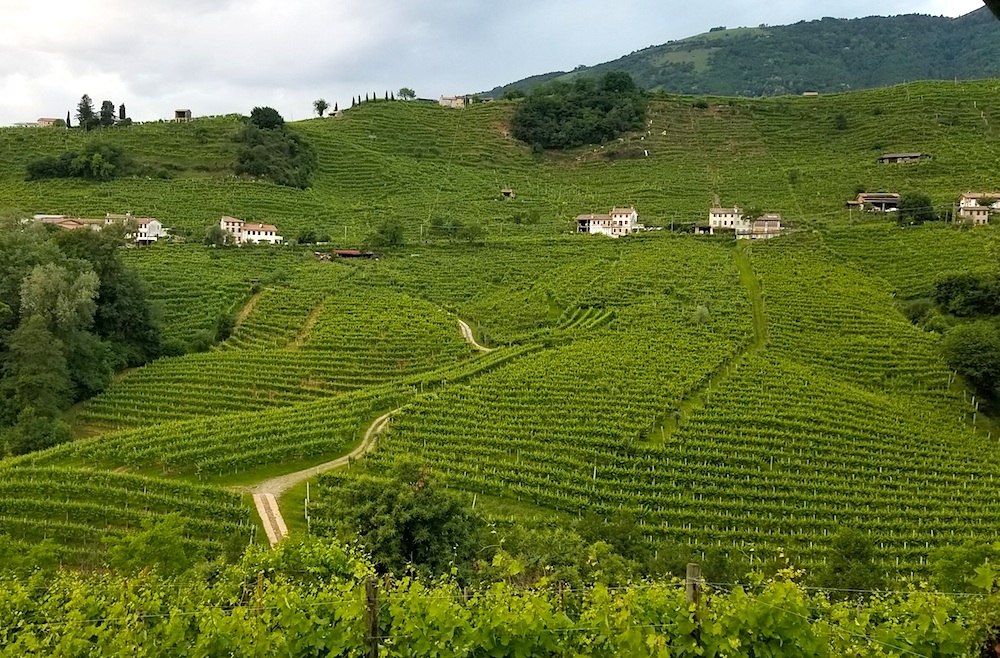 Earlier this year I visited Prosecco Superiore DOCG Conegliano-Valdobbiadene, gaining an appreciation for the region's sparklers, produced with dedication, under strict rules and guidelines. The fresh, youthful sparklers capture the fruit-forward characteristics of the Glera variety, and the earthy minerality of the steep, rocky, hilly Italian soils.
Adami Prosecco Superiore Dry "Vigneto Giardino" Rive di Colbertaldo the first single vineyard Prosecco from Valdobbiadene, layers ripe peach and lemon with exotic spices and honey. ($25 at Jimmy's.)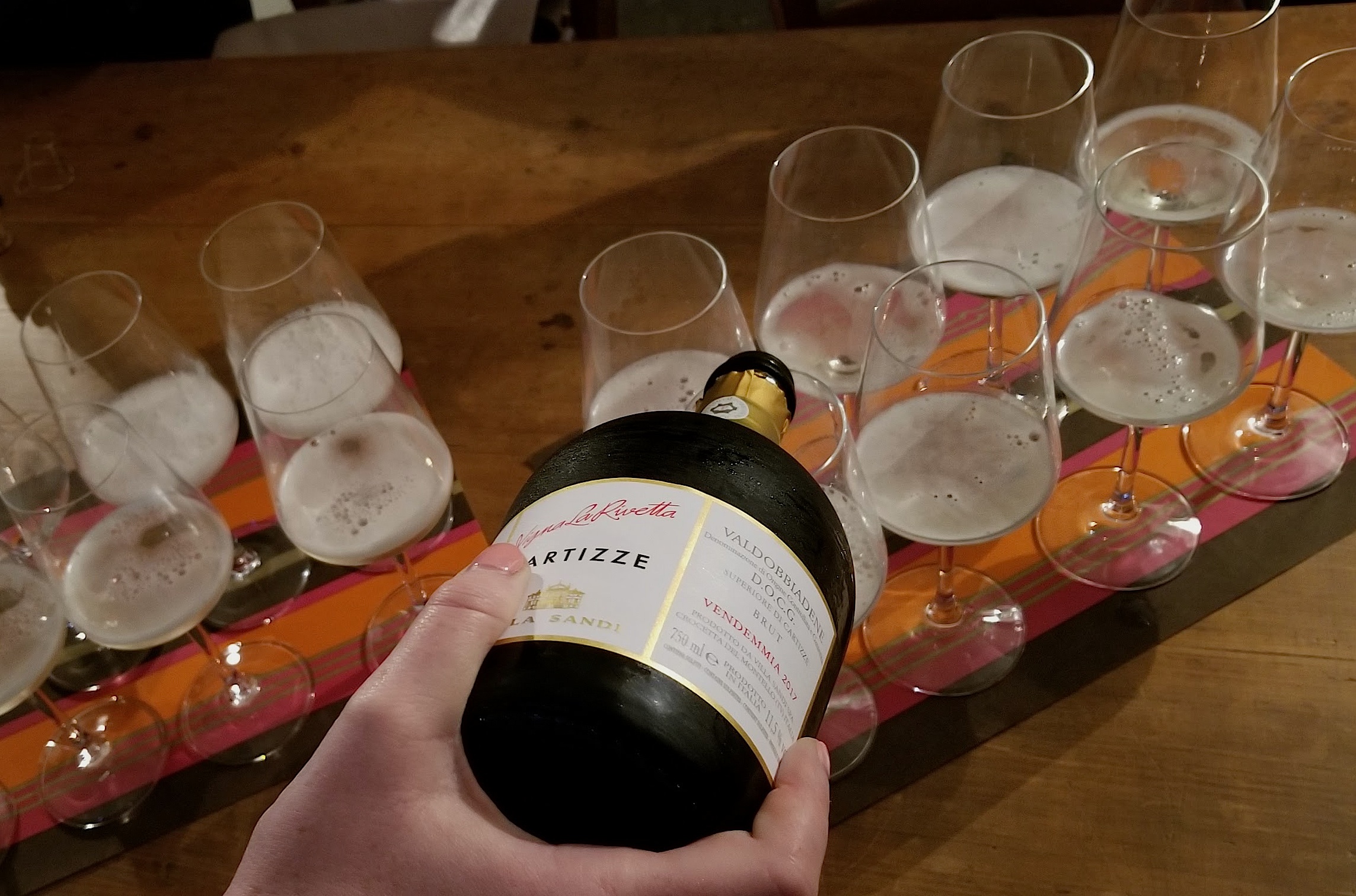 Villa Sandi Prosecco di Valdobbiadene Cartizze DOCG ($50) is the wine of celebration from the most pristine, rolling hillside, Cru vineyards of the Prosecco region revealing earthy, crushed stone minerality with green apple, and aromatic white flowers.
Hungarian immigrant, Count Agoston Haraszthy de Mokesa, established California's oldest commercial winery, Buena Vista in Sonoma in 1857. Though the Count was from money, it is believed he left Europe due to political exile. The 150-year-old winery was acquired by Burgundy's Boisset Family in 2011, with charismatic bon-vivant, Jean-Charles Boisset at the helm, embracing the Count's legacy, crafting exceptional Sonoma Valley wines. Buena Vista La Victoire Brut highlights lime and lemon leaf, almond and honey, melding freshness with richness. ($50 at wine.com.)
Jean-Charles Boisset also created his JCB N°21 Crémant de Bourgogne to honor his Burgundian homeland, and it's famous Côte d'Or, or Golden Coast. The elegant sparkler layers freesia, apple, and sweet cream. ($25 at Central Market.)
Carneros grown, 100 percent Chardonnay Frank Family Blanc de Blancs salutes the history their Napa winery holds. In 1958 Hans Kornell began producing sparkling wine in the historic Larkmead Winery. When Rich Frank purchased the property in 1992 the focus was to produce still wines. However, it seemed fitting to honor the sparkling history, thus producing small amounts of bubbly annually.  2013 Blanc de Blancs melds lemon, apricot, and honeysuckle. ($55 via the winery.)
A few years ago, when Texans Adam and Dianna Novy Lee sold their successful Siduri to Jackson Family Wines, Dianna needed a new outlet, finding her passion in bubbles. Flaunt is her toast to the previous 20+ years making wine while raising a glass to the next phase of life. The traditional method, delicate sparkler layers white flowers, pear, and warm spice. ($48 via the winery.)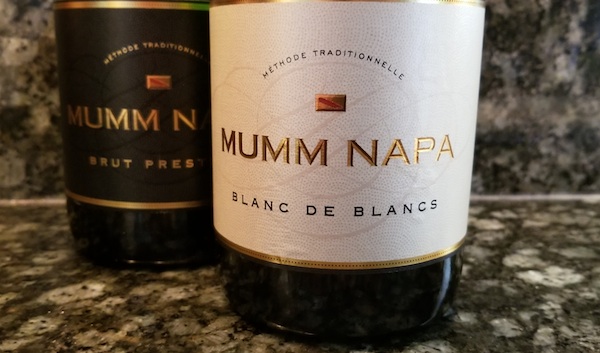 Gorgeous, hand-picked, traditional method, Mumm Napa Blanc de Blancs blends Chardonnay and Pinot Gris for a refreshing, balanced sparkler with apple, golden peach, and buttery brioche. ($20 at Spec's.)
From Northwest Italy, Piedmontese Alta Langa DOCG reveals an elevated, elegant sparkling wine using classic Champagne varieties of Chardonnay and Pinot Noir. Enrico Serafino was one of the first to produce traditional method sparkling wine in his historic vineyards, planted in high elevation, limestone and clay-filled soils. Enrico Serafino Alta Langa DOCG Brut is highly floral, yeasty, and toasty with fine bubbles and a lengthy palate. ($26 at Pogo's.)
Get the SideDish Newsletter
Dallas' hottest dining news, recipes, and reviews served up fresh to your inbox each week.