According to a 2017 study, the Texas wine industry boosts the Texas economy by $13.1 billion. That's a big boost. Texas wine is important. American wine is important. And some of the finest wines made here, in the United States, are made by first-generation Americans. Individuals who have embraced our country, and our terroir, producing premium products that display their passion. Let's raise a glass to this country and to the people who make it great. Here are a few to consider. (Some selections were sent for editorial consideration.)
The oldest continuously run, family-owned winery in Sonoma was started by German immigrant Jacob Gundlach in 1858. The family's 150-year-old Rhinefarm Estate produces powerful Gundlach Bundshu Cabernet Sauvignon ($50) filled with hints of leather, roasted coffee, and blackberry.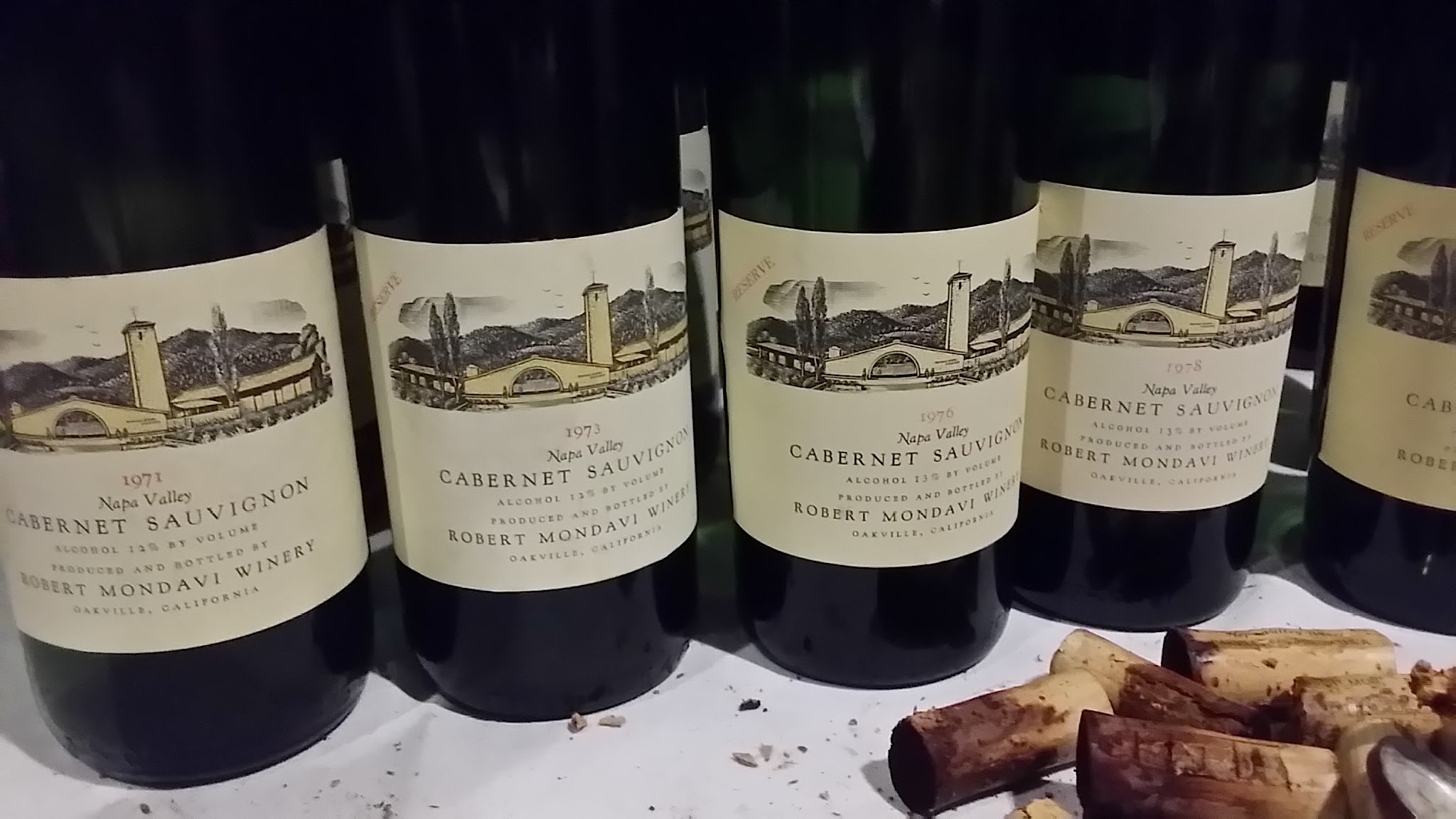 Perhaps no one has done more for wine in Napa Valley, and America, than the son of an Italian immigrant, Robert Mondavi. Robert left the family winery, Charles Krug, to pursue making premium wines to rival the best Bordeaux from his prized Oakville To Kalon Vineyard. Robert Mondavi To Kalon Reserve Cabernet Sauvignon ($175) delivers his dream, revealing dark cherry, woody herb, mocha, and espresso.
Napa's first winery, established in 1861, Charles Krug has been run by the Mondavi's since Robert's father, Cesare, purchased of the estate in the early-1940's. Today, Peter Mondavi's family, Robert's brother, runs the estate. They honor their history with their blackberry, cherry, and vanilla filled 2015 Vintage Cabernet Sauvignon ($125) from Yountville estate vineyards.
Working his way up from a dishwasher to winemaker at Stag's Leap Wine Cellars , and eventually his own brand, Mexican immigrant and winemaker Rolando Herrera's story embodies the resilient Mexican-American spirit. Spanish for "my dream," Mi Sueno celebrates Herrera's desire to create exceptional wine in America. His current 2014 Mi Sueno Napa Valley Cabernet Sauvignon ($75) reveals classic expressions of well-made Cabernet, layering plum, currant, and dusty leather.
Amelia Ceja, her husband Pedro, and his brother Armando came to Napa from Mexico, starting as young farmworkers before co-founding Ceja Vineyards. Amelia was only 12 when she started in the vineyards. She has dedicated her life to her passion, crafting exceptional Sonoma and Napa wines paired with her Mexican cuisine.
In 2013 Susan and Ed Auler of Texas Hill Country's Fall Creek Vineyards needed a new winemaker. So they reached out to their friend, Winemaker Paul Hobbs, who introduced them to Chilean Winemaker, Sergio Cuadra. Caudra is now leading the winery into the future, with Fall Creek already seeing additional success at Cuadra's hand. Prominent wine reviewer, James Suckling, just awarded their 2017 EX TERRA Mourvedre and Syrah 91-point scores.
Fearing political unrest, Miljenko (Mike) Grgich fled his native Yugoslavia, arriving in California in 1958. In 1972, he began working at Chateau Montelena, where, along with owner Jim Barrett, they created the first-place winning Chardonnay in the famed "Judgement of Paris" helping put Napa wine on the world's radar. In 1977 he established Grgich Hills Estate. Their Paris Tasting Commemorative Chardonnay ($100) is crafted from the oldest vines in their Carneros estate delivering textured, rich, wine without being weighty, highlighting freshness.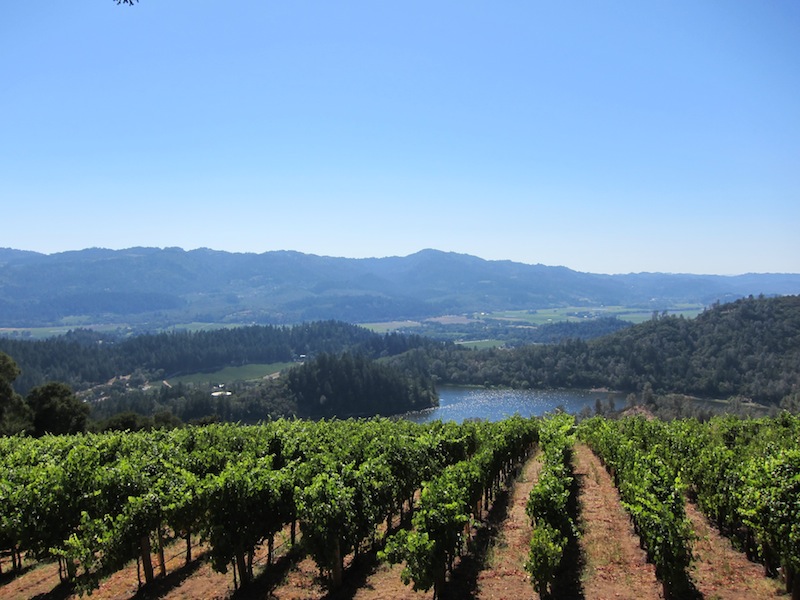 Argentinian-born Delia Viader arrived in Napa after grad school, settling on the land her Spanish father had purchased on Howell Mountain the 1980s. Almost instantly, wine became her passion. Viader "Dare" Cabernet Franc ($60) captures violet, licorice, and spice.
One of Napa Valley's cult wines, Japanese born Naoko Dalla Valle and her late husband, Italian Gustav Dalla Valle created their Dalla Valle Vineyards in 1986, initially planning to open a luxury resort. They quickly realized their Oakville property was ideal for vineyards, planting 20-acres of Bordeaux varieties, attracting some of Napa's most esteemed winemakers to join them, including Heidi Barrett, Mia Klein, and current winemaker, Andy Erickson. Powerful without being brutish, concentrated Dalla Valle Cabernet Sauvignon ($275) is elevated and expressive with gracious character.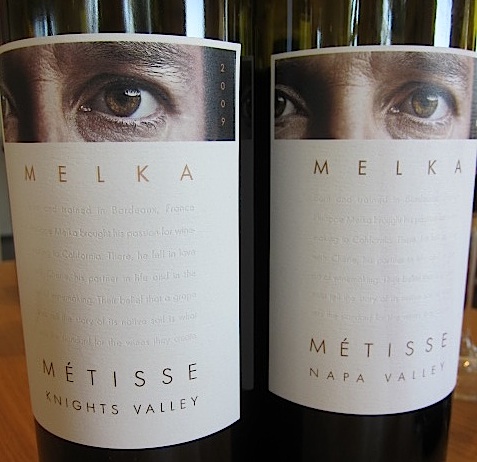 The number of French winemakers in America continues to grow, with the French realizing opportunities for success and innovation in America.
Celebrated winemaker, Philippe Melka, may not have planned to stay in America, but he fell in love with his American wife, Cherie, keeping him in Napa. Lucky for us, in addition to the delicious wines they produce for Melka Winery, he has also earned widespread respect for making 100-point wines for highly regarded wineries like Lail Vineyards, Vineyard 29, and DANA.
Winemaker Benoit Touquette came to the U.S. after finishing university in Bordeaux, initially on an internship, quickly finding permanent positions in Napa. Today, Touquette is one of Napa Valley's rising stars producing exceptional wines for his Realm Cellars.
Sharing his time between California and Europe, Frenchman Pierre Seillon partnered with the late Jess Jackson in 1997 to create Sonoma's Verite, showcasing 50 different micro-crus across four Sonoma appellations. Nuanced Verite Le Desir ($400) layers blackberry, truffle, and rose.
Get the SideDish Newsletter
Dallas' hottest dining news, recipes, and reviews served up fresh to your inbox each week.