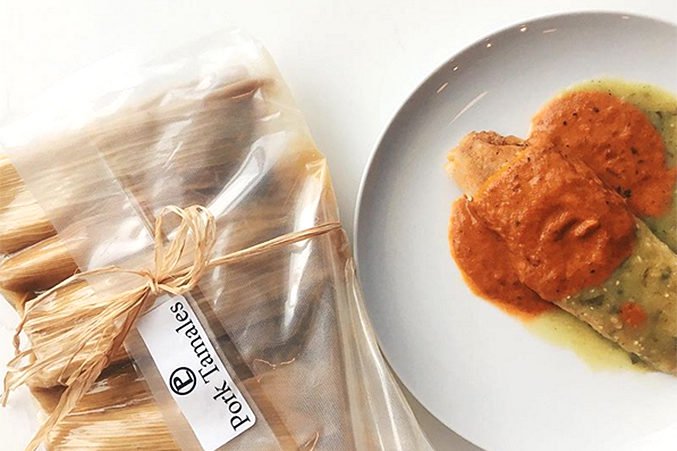 Pecan Lodge Holiday Tamales Are Back
Get them while they last.
It's that time of year again, when the master smokers in Deep Ellum tantalize us with tamales.
They're taking orders through December 24 for pulled pork bathed in salsa verde or brisket spiked with salsa roja, $18 for a dozen. (Note to the purchaser: last year we went through more of the salsa verde de Luis than we'd like to admit—$8.50 for a side.)
We tell ourselves we won't eat them all in a sitting. Yeah, right. See what the people you're bringing them home to think about that.
Order here.