Halloween is just around the corner. Here are some seasonal cocktails that are sure to impress your party guests. No tricks, just sweet boozy treats.
Start the night with spirits from Van Gogh Vodka, mixing their Van Gogh Dutch Carmel Vodka with Van Gogh Wild Appel Vodka for a very adult, and delicious caramel apple cocktail. The Dutch Carmel Vodka is so rich and creamy with toasted vanilla and burnt sugar it is also perfect drizzled over vanilla ice cream sprinkled with sea salt, or as a spiked addition to your favorite apple cider.
CARAMEL APPLE MARTINI
1½ oz. Van Gogh Dutch Caramel Vodka
1/2 oz. Van Gogh Wild Appel Vodka
1/2 oz. Van Gogh Vanilla Vodka
1 oz. white cranberry juice
Coat the rim of a chilled cocktail glass with caramel. Shake ingredients very well with ice and strain into the glass. Garnish with a red apple slice.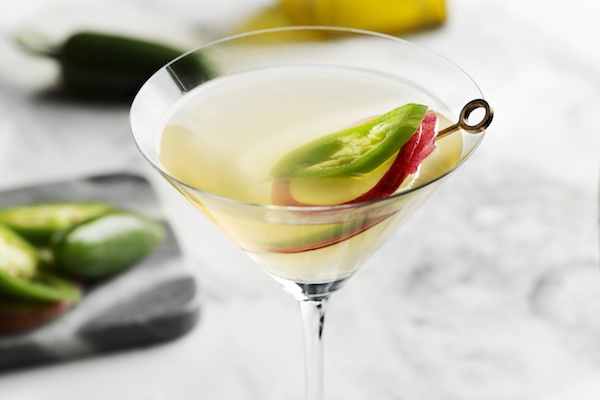 Van Gogh also adds spice to their sweet and sour Wild Appel Vodka, muddled with fresh jalapeño and spiked with ginger liqueur.
SPICED APPEL
1 oz. Van Gogh Wild Appel Vodka
1/2 oz. lemon juice
1/2 oz. honey syrup (equal parts honey and warm water, dissolved)
3/4 oz. ginger liqueur, like Domaine de Canton
Jalapeño slices
In a mixing glass, muddle the jalapeño slice in the lemon juice and honey syrup. Add remaining ingredients with ice and shake well. Strain into a chilled martini glass. Garnish with a jalapeño slice and apple slice.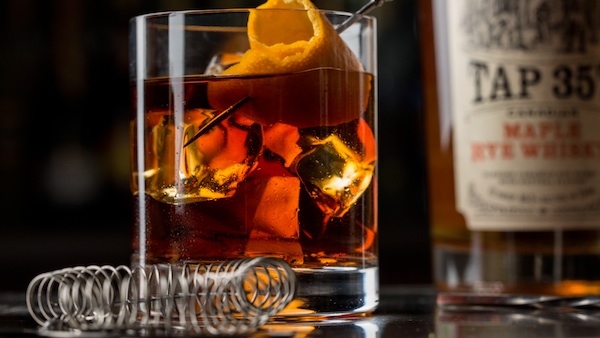 Bitter Campari sings of summer in Italy's favorite sunshine cocktail, the Negroni, but it also melds masterfully with whiskey and vermouth to create the classic Boulevardier. TAP 357 Canadian Maple Rye Whisky takes this up a notch with their premium spirit that blends woody, spicy Canadian maple syrup with earthy, toasty rye whiskey.
MAPLE BOULEVARDIER
1 oz. TAP 357 Canadian Maple Rye Whisky
1 oz. Campari
1 oz. sweet vermouth, like Carpano Antica Formula Vermouth
Stir whiskey, Campari and vermouth with ice in a mixing glass.
Strain into an ice-filled rocks glass.
Well rounded, peppery, herbal Reposado Tequila from Patron warms you from the inside out when mixed with spiced apple butter and hot water for a new take on a hot toddy.
APPLE BUTTERED REPOSADO
1/2 oz Patron Reposado Tequila
1-1/2 tbsp Apple Butter
1/2 oz Agave Nectar
Two dashes Angostura Bitters
Hot Water
Nutmeg, Cinnamon
Preparation: Add Patron, apple butter and agave nectar to a warm coffee glass. Fill with hot water and add bitters. Garnish with a sprinkle of nutmeg and cinnamon sticks.
If you like a little spice in your cocktail, a Bloody Maria with Ghost Tequila is your new best friend. Produced by infusing 100% agave tequila with incredibly hot ghost peppers, Ghost Tequila delivers the heat, creating an ideal base for a spicy tomato cocktail.
GHOST BLOODY MARIA
2 ounces Ghost Tequila
6 ounces your favorite Bloody Mary Mix, like Mr. & Mrs. T
2 dashes hot sauce
3 dashes Worcestershire sauce
pinch celery salt
squeeze of fresh lime juice
Preparation: Add all ingredients to an ice filled Collins glass, stir and serve with a celery stick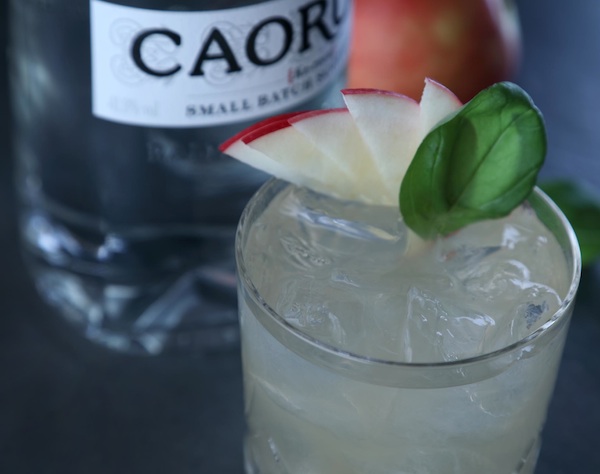 When we think of spirits from Scotland, Scotch immediately comes to mind. But, in the highlands of Speyside, Caorunn is crafting small-batch, four times distilled gin from 11 botanicals, creating a refreshing, clean and highly aromatic spirit. It is ideal on its own with quality tonic and a few red apple slices. But, it is also the perfect base for this Halloween cocktail. Scotch filled nights call for reviving mornings, just what the corpse reviver is intended for.
CORPSE REVIVER
1 oz Caorunn Gin
1 oz Lillet Blanc
1 oz Cointreau
1 oz fresh lemon juice
1 drop Absinthe
Preparation: Add ingredients to an ice-filled cocktail shaker and shake until cold. Strain into a martini glass and serve chilled, or serve over ice in a rocks glass.
Get the SideDish Newsletter
Dallas' hottest dining news, recipes, and reviews served up fresh to your inbox each week.