Riesling from Germany is celebrated around the world. Especially Riesling from the southern Pfalz region with upwards of 2,000 hours of sunshine annually—making it one of the warmest and driest regions in Germany. An ideal location for wine growing.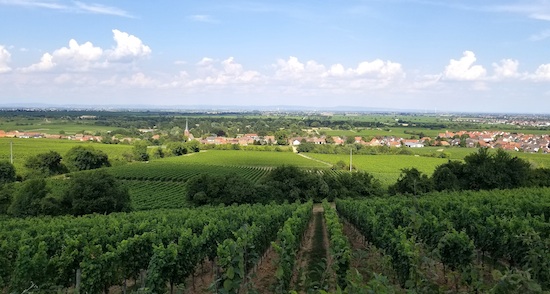 Unlike its wine-growing neighbors to the north in Mosel and Rheingau, the Pfalz climate is almost Mediterranean, giving it the ability to grow figs, almonds, oranges, and red wine grapes in addition to stellar white varieties. If you are a fan of dry yet fruit-filled Riesling, in particular, you have found your home in the Pfalz. I visited the region earlier this year, traveling as a guest of Wines of Germany.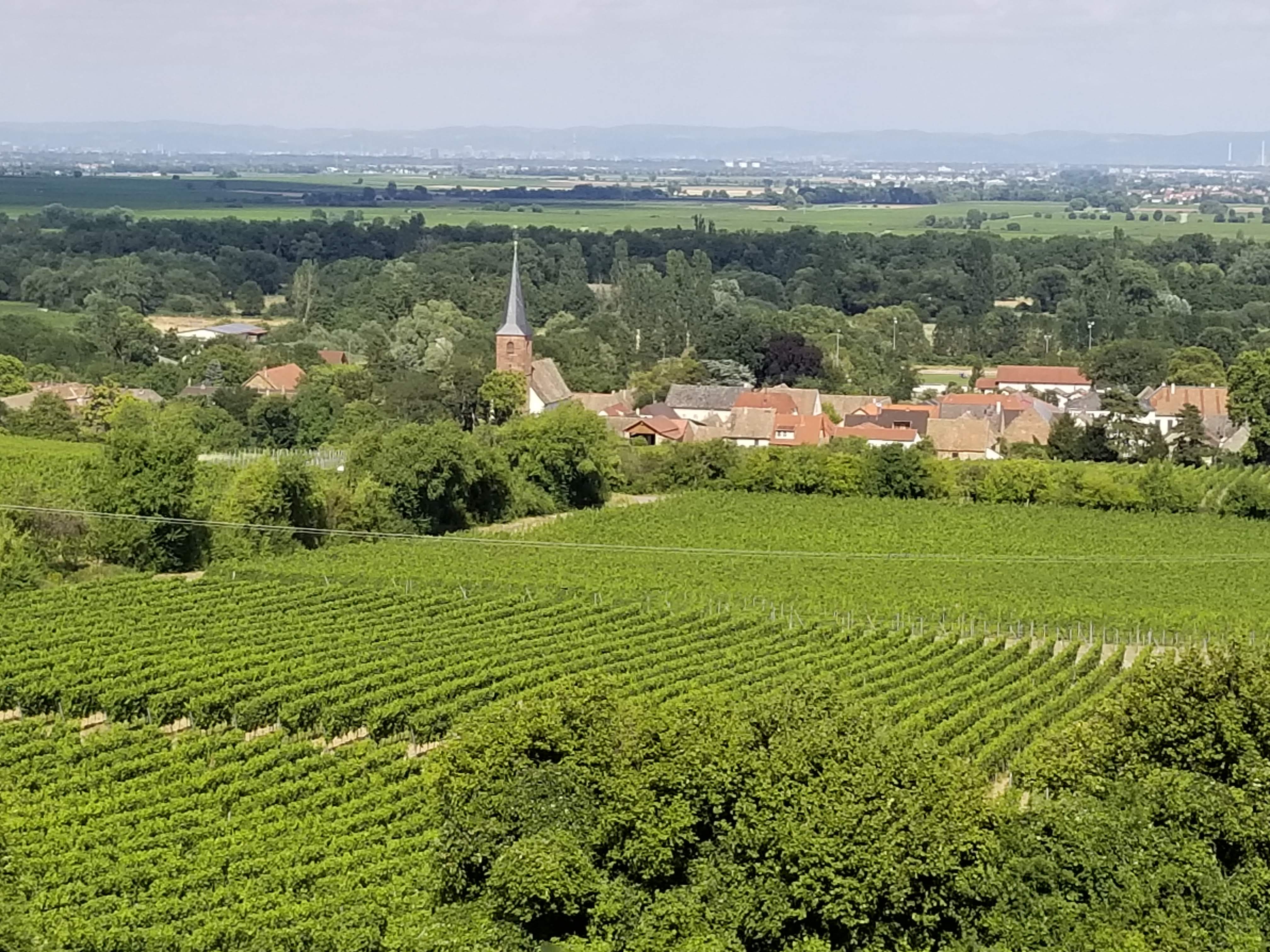 About 30 minutes southwest of Frankfurt, the Pfalz region has almost 60,000 acres of vineyards and has been growing wine grapes since Roman times—more than 2,000 years ago. From the northern, cooler part of Pfalz Riesling reigns with total production and exceptional quality. With varying microclimates, soil types and elevations Pfalz Riesling embodies finesse, fineness, fruit-forward flavors, racy acidity, and distinguished quality.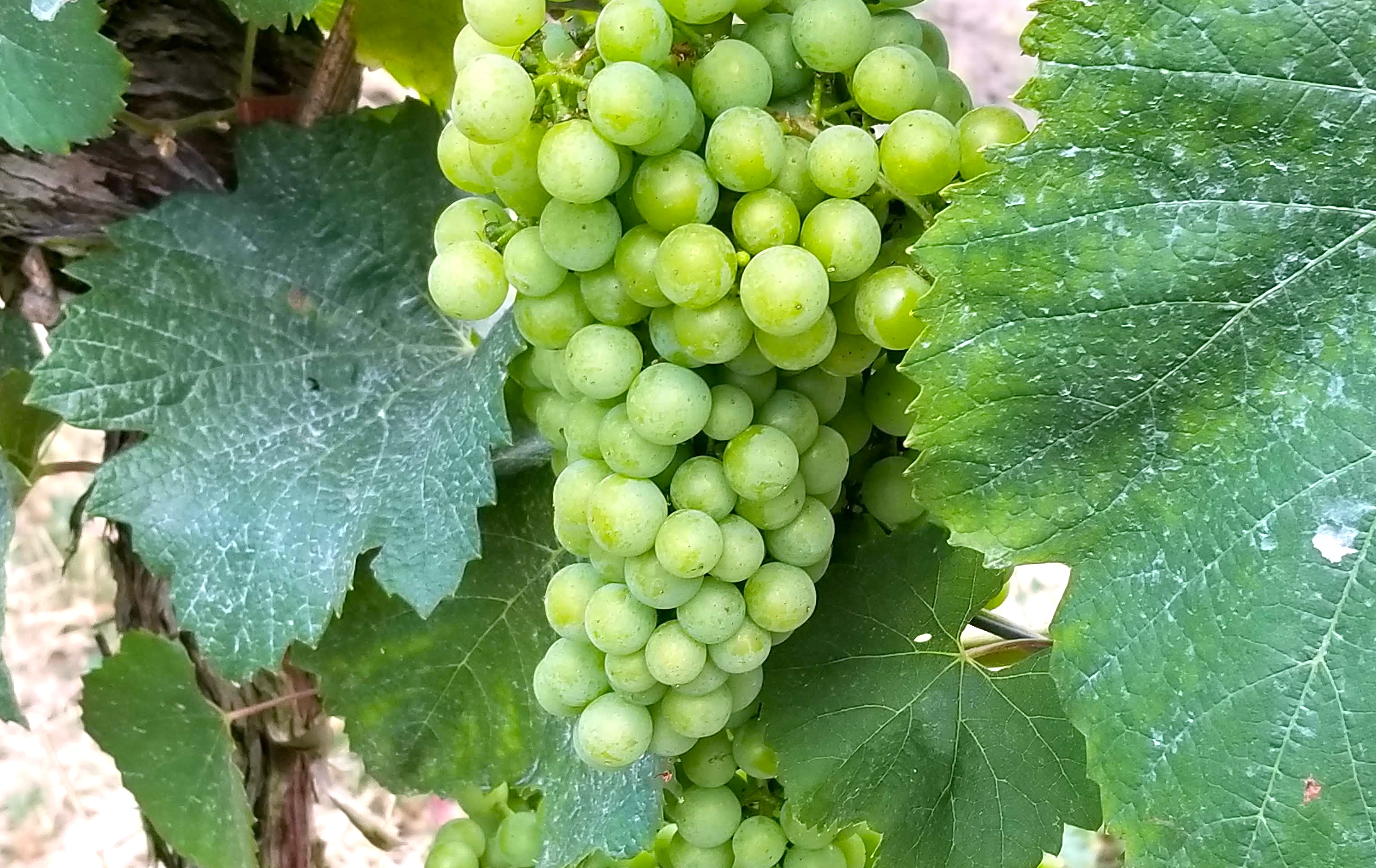 Earthy crushed stone and river rock filled Weingut Weegmüller Riesling Trocken ($28, Spec's) highlight the soils of sand, clay and golden sandstone of their estate vineyards with minerality melding with apricot, apple, and lemon peel, crafted with care to showcase the elegance of the variety.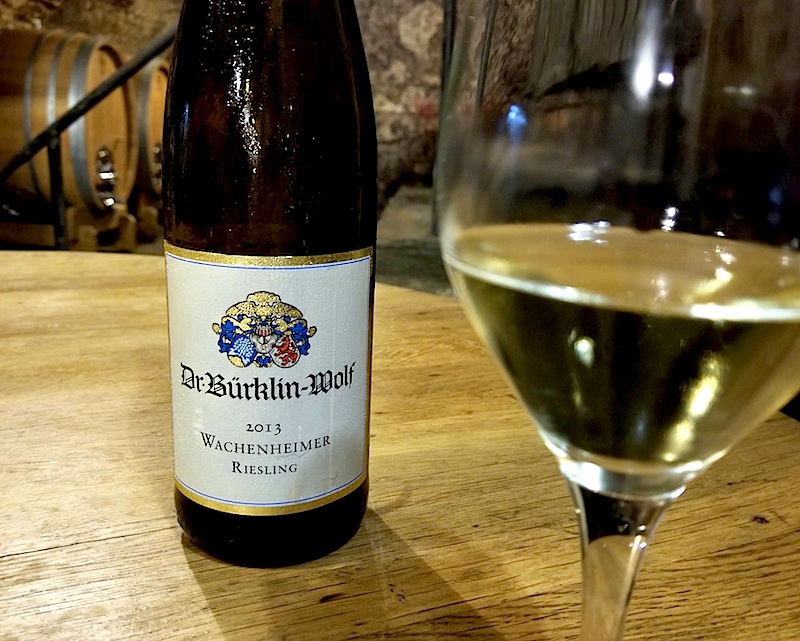 Slightly spicy, peach and pear filled Burklin Wolf – Wachenheimer Riesling, ($22, here) from one of the leading family-owned wineries in Germany, with tradition dating back to 1597, highlights the harmony in nature that this historic winery captures in each of their sublime Riesling wines.
Reichsrat Von Buhl Riesling Forster Pechstein GG ($55, here) is lean, focused and powerful while delivering elegance. Slightly more textured and well rounded, while maintaining a dry, polished palate. Also from Von Buhl, Reichsrat Von Buhl Riesling Brut Sekt ($35, here), stellar sparkling wine made in the traditional method from Riesling fruit. The wine is slightly salty with spiced cream, brioche, and herbs.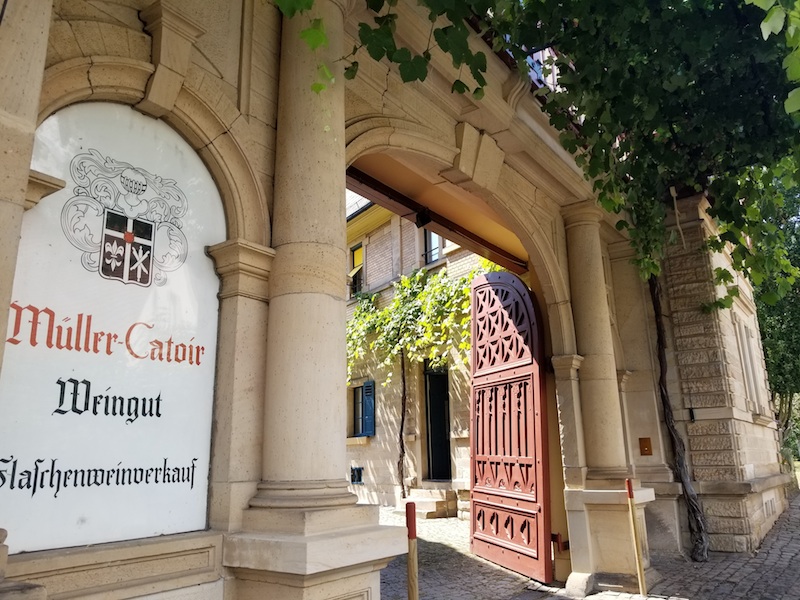 Almond, peach pit and lime leaf filled Muller-Catoir Riesling Burgergarten 'Im Breumel' GG ($75, Pogo's) melds mouthwatering acidity with briny salinity that opens to a juicy stone fruit palate.
Lemon leaf, and grapefruit dominate the very dry Von Winning – Forster Ungeheuer GG Riesling Trocken ($65, Pogo's) balancing acidity with juicy ripe fruit creating a concentrated, highly structured wine.
Though Riesling dominates production in the Palatinate, other varieties also thrive like Weissburgunder (Pinot Blanc), Grauer Burgunder (Pinot Gris), Scheurebe, Dornfedler, and Spatburgunder (Pinot Noir). The warmer southern part of the region reveals juicy, sun-ripened wines showcasing the warmth of the dry climate.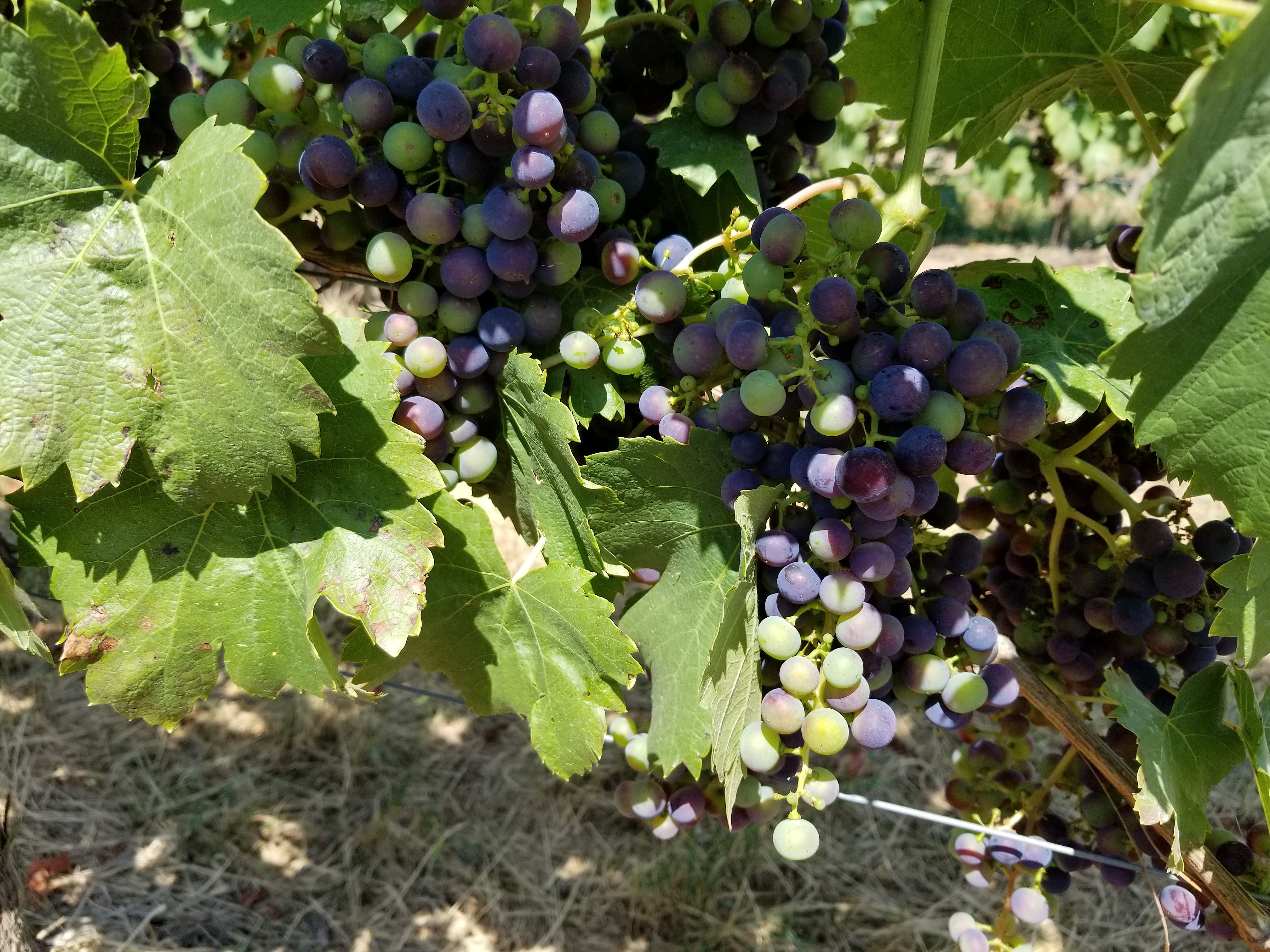 Friedrich Becker Family Pinot Noir ($22, Pogo's) is very light wine with wild berries, black tea, rhubarb, and spice. Uncomplicated and refreshing, easily enjoyed with or without food.
A crossing of Riesling and an unknown variety, Scheurebe is an interesting white that ranges from dry to sweet, created in 1915 by German Doctor, Georg Scheu. Today, one of the best is produced by Pfeffingen.  Aromatic, bone-dry, with light acidity, Pfeffingen Scheurebe highlights almond, grapefruit, and honeysuckle. ($22, here; Pfeffingen Dry Riesling is available for $18 at La Cave Warehouse.)
With international demand growing, Grauer Burgunder (Pinot Gris) is becoming a highly planted variety in the region. Celebrated German winemaker, Ernst Loosen's Pfalz winery, Villa Wolf, crafts an affordable, medium-bodied Pinot Gris ideal for pairing with light pasta dishes or grilled salmon. ($12, Spec's)
With the appearance of a white wine, but the structure and character of a red, Ludi Neiss Spätburgunder Blanc de Noir ($25, Veritas) is crafted by pressing the juice from the skins immediately after harvest, ensuring color from skin contact is avoided. The resulting wine is vibrant and lively with great acidity and freshness while delivering classic Pinot Noir flavors of wild strawberry, apple, and woody herbs.
Get the SideDish Newsletter
Dallas' hottest dining news, recipes, and reviews served up fresh to your inbox each week.