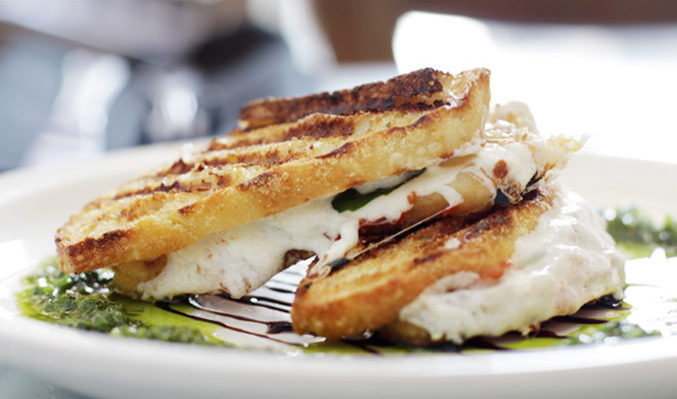 Graham Dodds Will Pop Up at Urbano Café Later This Month
Five courses with a familiar touch.
Chef Graham Dodds left his position as culinary director at the Statler hotel last week. Many have been curious to know what his next move will be. For the time being, the closest thing we have to an answer is a pop-up at East Dallas' cozy, neighborhood-y Urbano Café on Monday, October 29.
The menu has Dodds written all over it, peppered with local producers and a European-meets-Southwest touch. If the moussaka is anything like the one he served as a special at the now-closed Wayward Sons, it's delicious. And he's got wild boar and rabbit. As one does. All that's missing is foraged mushrooms. This should be an easy fit for a spot whose regular beat includes endive salad and lamb osso buco. I imagine Dodds-seekers will be welcome; regulars won't feel out of place.
Tickets available here ($75 per person + BYOB).
Hors d'oeuvres
Razor clam chowder
Shishito peppers with hazelnut romesco
1st course
New Mexico anasazi beans with wild boar chorizo and
Nan & Pop's farm crème fraiche
2nd course
Local rabbit schnitzel with Toby's arugula
& Revelation Cheese's "manos de dios"
3rd course
Bufala moussaka with Demases' Farm eggplant,
Comeback Creek peppers & Margot's petite greens
4th course
Huckleberry crème brulee with lemon shortbread cookies