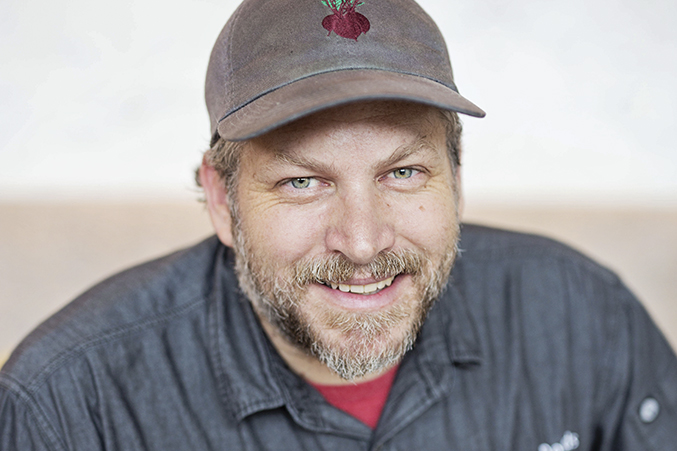 Chef Graham Dodds Parts Ways With the Statler Hotel
The chef lasted a year as director of culinary operations.
By Eve Hill-Agnus
Published in Food & Drink
October 11, 2018
10:30 am
CraveDFW broke the news yesterday that Graham Dodds has parted ways with the Statler Hotel and its management company, Epic F&B, for whom he had been overseeing culinary operations since last fall.
After Wayward Sons closed in 2017, Dodds went silent for a while before arriving on the scene to help hone the culinary vision at the remodeled icon, working again with Turn the Tables Hospitality's Christopher Jeffers and Chris Zielke, with whom he had opened Bolsa.
When the Statler's Overeasy debuted, the diner with a view of Main Street Garden Park, the fit felt effortless. I wrote in a review of the ways his perfect omelets, biscuits, and plate of steak and eggs, with its bacon jam and chimichurri, were exemplars of his no-touch-too-small arsenal against the ordinary. Downtown finally had a touch of his farm-to-table artistry.
Dodds, who is legally bound not to comment about the split, oversaw a dizzying number of bars and restaurants that opened over a period of seven months. They included Scout (which saw a complete menu reboot) and most recently Fine China, under executive chef Angela Hernandez, and its sister-ramen and bao shop, R&B. The path was not always smooth. Nor is it, often, when chefs with distinct visions are saddled with the juggernaut force of a large-scale operation—multi-tentacled or not.
It remains to be seen where Dodds will resurface next. His guidance in the Dallas restaurant scene is now becoming as well-established as the bones of its historic edifices. I'm still waiting, though, for the venue that allows us to take in his food in more than fits and snatches.