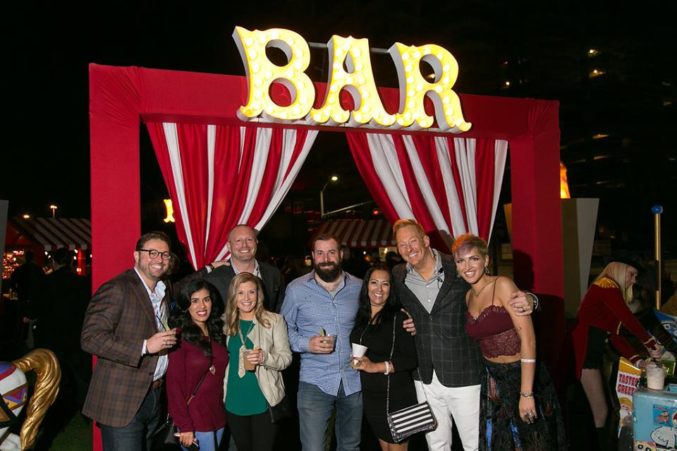 The Ultimate Cocktail Experience Is Back for Another Round
September 22 charity event brings craft cocktails and live entertainment to the Bomb Factory.
By The Ultimate Cocktail Experience
Published in Food & Drink
September 19, 2018
7:00 am
On September 22, the Ultimate Cocktail Experience is popping up again—this time, at the Bomb Factory in Deep Ellum. There, some of the best bartenders in DFW and around the country will showcase their talents by creating four original bar concepts, each with a themed menu of original cocktails.
Now in its seventh year, the Ultimate Cocktail Experience raises funds for Trigger's Toys, a non-profit organization that provides aid to hospitalized children and their families. To date, the event has raised more than $700,000—and hopes to hit one million dollars this year—with 100 percent of proceeds going to families in need. So, while it's always a fun time, attendees can feel good knowing that their participation benefits an even better cause.
The event will transform the Bomb Factory into a fictional city, complete with street performers, fortune tellers, and even a park. And, of course, bars. The four unique concepts include a swanky hotel bar, a molecular mixology bar, a neighborhood bar and a fun-loving neon bar. Each will be helmed by a pair of captains who hail from some of the best watering holes in DFW and beyond. And, between drinks, be sure to check out the Bodega, Oxygen Bar and Bubble Bar.
While party-goers bounce from bar to bar and explore all the "city" has to offer, they'll find delicious food from Kent Rathbun's Imoto, Greenville Avenue Pizza Company and One90 Smoked Meats, and enjoy the sounds of the Manhattan band and DJ Dave Paradice.
It's going to be a fun evening filled with good drinks and good people, assuming you and all your friends come. And, at the end of the night, Trigger's Toys will be able to further its mission of helping chronically-ill children and their families. That's a cause we can all drink to.
The Ultimate Cocktail Experience takes place from 7 – 11 p.m. General admission tickets are $68, and VIP tickets are $128. The latter include early entrance at 6 p.m., plus access to the VIP Bar, VIP Lounge, and Wine Cave. But, D Magazine readers can receive a special discount. Use code DMAG2018 for a $15 discount off general admission and a $25 discount off VIP. Click here to purchase tickets.