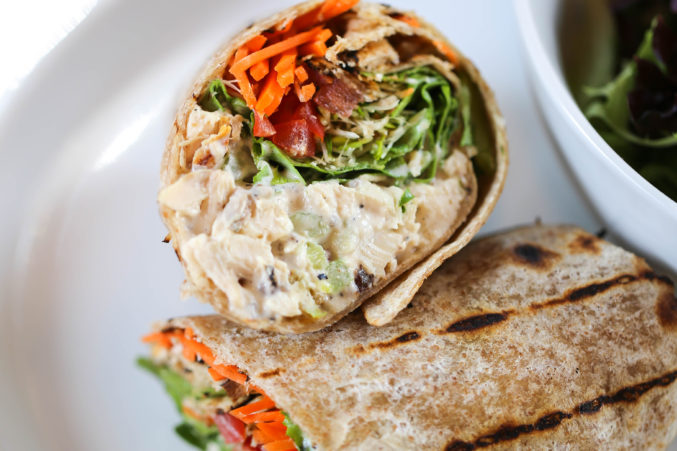 The Scoop: Unleavened Fresh Kitchen Opens at Snider Plaza, and More
Your weekly helping of Dallas dining news.
There's not always enough time in the day to skim a lengthy, re-worded press release that's been stamped with "breaking" or "exclusive." And some stories don't warrant an entire page of prose. Each week we'll gather the most important tidbits of Dallas food news and post them here, on SideDish. Because sometimes all you need is the scoop.
Unleavened Fresh Kitchen to open fourth North Dallas location: The quick and easy restaurant, which features salads and wraps, will open a location at Snider Plaza on Wednesday, September 19. This is the fourth Unleavened Fresh Kitchen spot, with others in Lakewood, Southlake, and Lake Highlands.
"We're very excited to bring our twist on classic meals to the Park Cities and surrounding community," says Scott Piland who co-founded Unleavened with Tom Dynan in 2015. "The new space offers indoor and outdoor seating, and, of course, great food and drink."
The 2,800-square-foot restaurant seats 68 people inside, with 30 patio seats. The menu features breakfast, lunch, and dinner options. The address is 6632 Snider Plaza. Hours are Monday through Saturday from 7 a.m. until 9 p.m. and Sunday from 9 a.m. until 9 p.m.
Popbar is now open at Victory Park: The frozen dessert shop is now open at 2420 Victory Park Lane. The spot is known for its handcrafted gelato, sorbetto, and yogurt, all served on a stick. The pops are made in-house daily. There are more than 40 rotating flavors, and vegan, dairy-free, gluten-free and soy-free options. You can check out the full menu here.
Pinstack is now serving brunch: As of Saturday, September 15, you can eat pancakes while you bowl. Sounds sticky. But potentially fun. All Pinstack locations are rolling out a brunch menu, which includes cream cheese and strawberry-stuffed French toast, chicken and waffle sliders, eggs Benedict, and pancakes. They're also serving mimosa carafes and have a bloody Mary bar. Brunch is offered Saturdays and Sundays from 11 a.m. until 2 p.m.
That's all, folks.