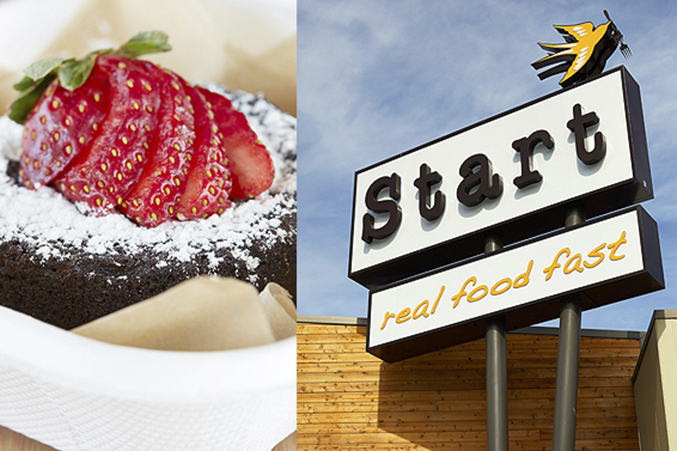 The Scoop: Start Restaurant Opens in Frisco, and More
Your weekly helping of Dallas dining news.
There's not always enough time in the day to skim a lengthy, re-worded press release that's been stamped with "breaking" or "exclusive." And some stories don't warrant an entire page of prose. Each week we'll gather the most important tidbits of Dallas food news and post them here, on SideDish. Because sometimes all you need is the scoop.
Lark on the Park offers Friday and Saturday prix fixe menu: Chef Ryan Barnett is preparing special "pre-theater" menus every Friday and Saturday night (and occasionally on Sunday).
"Creating these menus is a real joy for me because we get to play with last-minute available ingredients and be really creative with the menu each evening. The prix fixe also allows us to share three courses of my cuisine with you at a very reasonable price," says Barnett in a statement.
Upcoming menus:
Friday, August 10 and Saturday, August 11
Robuchon-inspired French cuisine
5 p.m. to 7:30 p.m., three courses
$50
Sunday, August 19
Pre-Show Lyle Lovett with full band at the Winspear
Texan / Western Themed Menu
4:30 p.m. to 6:30 p.m., three courses
$45
Village Burger Bar is now offering a catering service: The Dallas-based burger restaurant has a catering menu. Some items they're offering: dips, chicken strips, individual boxed lunches, build-your-own burger box, salads. According to the release:
For the first 90 days after the launch of its catering menu, Village Burger Bar will donate 5 percent of catering sales to the Scottish Rite Hospital. To place your Village Burger Bar catering order call 972-388-5424, email [email protected] or visit VillageBurgerBar.com/Catering.
Start Restaurant to expand to Frisco: The Dallas-based organic and all-natural fast food concept is opening up north. According to the release:
Start's first location, opened in August 2012 on Greenville Avenue in Dallas, was created by food lover, mother, wife and former attorney Erin McKool to meet the growing demand for healthy, from scratch food on the go. This talented home cook kept searching for a quick but healthy drive-thru option only to realize that it was a niche that needed to be filled…Open every day for breakfast, lunch and dinner, organic and all-natural ingredients are the fundamentals of Start's menu.
The Frisco location opens on August 13 and is located at 5533 Old Lebanon Rd.