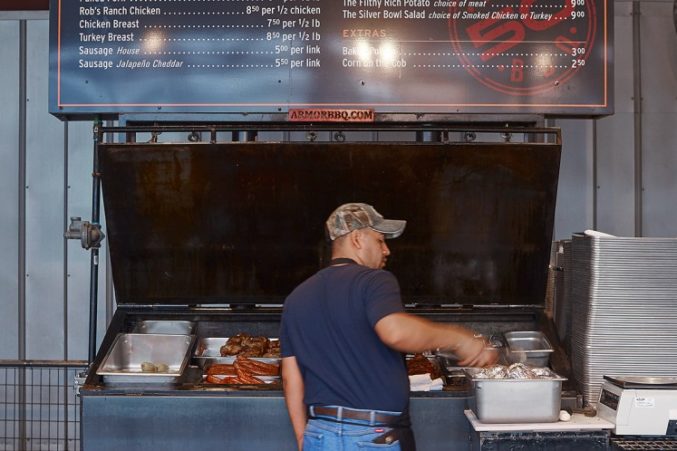 The Scoop: Free Pitmaster Class at Ten50 BBQ, and More
Your weekly helping of Dallas dining news.
There's not always enough time in the day to skim a lengthy, re-worded press release that's been stamped with "breaking" or "exclusive." And some stories don't warrant an entire page of prose. Each week we'll gather the most important tidbits of Dallas food news and post them here, on SideDish. Because sometimes all you need is the scoop.
Taco Heads is now open on Henderson: The Fort Worth-based taqueria is now open in the old Lekka space at 1921 N. Henderson Ave. According to the release:
Patrons who dine in will experience a dog-friendly patio, an open-air dining room, and a separate private dining area in the back where they can enjoy the "best margaritas in Texas." Regular restaurant hours will be 11 a.m. until 11 p.m.
I went last week and the frozen margarita is, in fact, very good. You can view the full menu here.
Street's Fine Chicken on Cedar Springs has a new brunch menu: Three new dishes have been added to the brunch menu. They are:
Chicken-fried bacon sandwich: chicken-fried bacon, garlic roasted tomato, chili caciotta cheese, sunny-side-up egg, Bibb lettuce, Peri Peri Aioli, served on sourdough with fried potatoes.
Biscuit sliders: two house honey butter biscuits, one with fried chicken and a white wine cream sauce, and another with bacon, egg, and jalapeño cheddar.
The Show Bird: thick buttered toast stacked with a boneless fried breast, jalapeño gravy, fried sweet potato strings, pickled onion, and an egg.
Brunch is available Saturday and Sunday from 10 a.m. to 4 p.m.
Ten50 BBQ to host free pitmaster class: Head pitmaster William Weisiger will teach guests how to trim and cook pork ribs, brisket, and a beef rib. The event includes barbecue samples, and beer samples from Rahr & Sons Brewing Company. The class takes place on Saturday, August 18 from 11 a.m. until 2 p.m. and is free but guests must RSVP by emailing [email protected]
Have a scoop? Send it to [email protected]