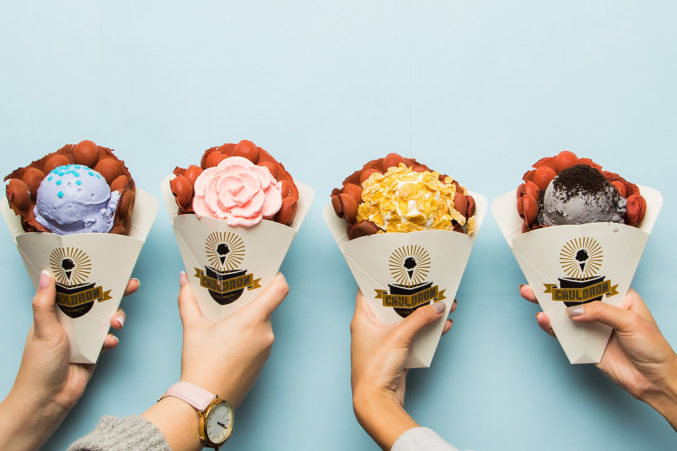 Cauldron Ice Cream Is Coming to Dallas
Get ready for rose-shaped scoops.
There was a time when ice cream was just ice cream. That time may have passed. We have entered what one might consider ice cream's Dada or pop art phase.
Southern California-based Cauldron Ice Cream has a hold of a spot on Knox. The company plans to open six franchise stores in the Dallas area in the next six years.
Three years ago, it was an Orange County phenomenon, which then spread to L.A., San Diego, the Bay Area, and Toronto, with its boutique, made-to-order, liquid nitrogen-frozen ice cream.
Never mind the flavors, imagine the vision: a scoop can look like a rose.
The flavors include Earl Grey with lavender, milk and cereal (sweet cream ice cream with Frosted Flakes), and H2O rose (rose water and rose sugar), or s'mores topped with a drift of torched marshmallow fluff. They come in a cone called the "OG Puffle" that resembles a giant waffle version of bubble wrap. (In fact, if you deep-fried the whole thing, it would not look out of place at the State Fair of Texas.) A bouquet of ice cream scoops for Valentine's Day: it's a thought.
When old-school classics get crossed with molecular gastronomy and laboratory science experiments, we don't lick ice cream cones anymore. We heft them around in bouquets of roses the size of our faces.
Cauldron from Orange County, beach land, land of sunshine—and ice cream that looks like roses—we welcome you to the ice cream party. Apparently, it is all the rage.