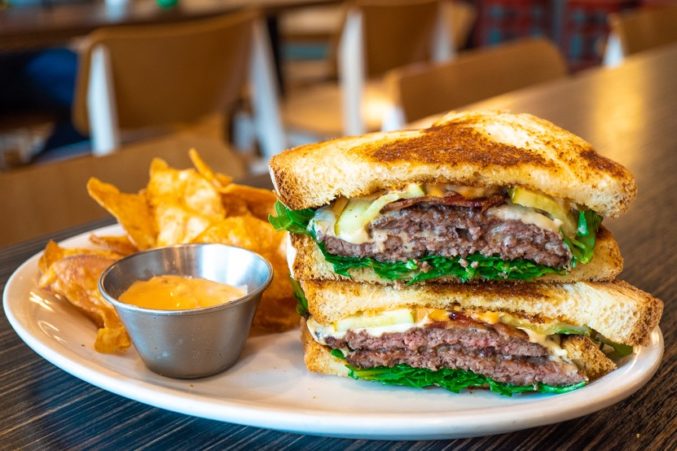 The Scoop: New East Hampton Sandwich Co. Menu, BBBop Closes, and More
Your weekly helping of Dallas dining news.
There's not always enough time in the day to skim a lengthy, re-worded press release that's been stamped with "breaking" or "exclusive." And some stories don't warrant an entire page of prose. Each week we'll gather the most important tidbits of Dallas food news and post them here, on SideDish. Because sometimes all you need is the scoop.
East Hampton Sandwich Co. debuts new menu: The Dallas-based sandwich restaurant is shaking things up and now offers a menu that'll change seasonally (four times per year). According to the release:
The new lunch/dinner menu includes options like the: Polo Club Pesto with herb-roasted chicken, sun-dried tomato spread, mozzarella, shaved purple onion, fresh pesto, Italian seasoning, and basil aioli; Lemon Caprese with thick Roma tomatoes, mozzarella, fresh basil, arugula, balsamic glaze drizzle, and house lemon mayo; Prosciutto De Parma with warm prosciutto, hillside goat cheese, shaved green apple, dressed arugula, candied fig jam, and balsamic glaze; Goat Cheese + Avo with Hillside goat cheese, roasted carrots, avocado, greens, onion, Roma tomatoes, and red pepper aioli; and Sidewalk Patty Melt with classic thin patties, Seagram's white American cheese, Neuske's bacon, arugula, pickles, and house 1000 isle sauce.
Mirador offers new menu items: Chef Josh Sutcliff has added new dishes. Here they are:
Beef Tartare (mustard, olives, gem lettuce, fried bread)
Potato Gnocchi (trout belly, kholrabi, dill)
Scallops (summer squash, onion, lemon)
Lobster Tagliatelle (shishito peppers, shallots, herbs)
Filet of Beef (smoked eggplant, potatoes, mole bordelaise)
Halibut (Israeli couscous, summer peppers, corn)
Armenian Cucumbers (lettuce, lemon, garlic, chives)
Charred Cabbage (Texas peaches, hazelnut, and sorghum)
BBBop on Lower Greenville is closed: D Magazine web editor Matt Goodman saw a Tweet this afternoon that linked to a Culture Map story that says that BBBop on Lowest Greenville closed on July 13. R.I.P.
Have a scoop? Send it to [email protected]