The brunch menu at Rapscallion on lower Greenville is one of the best in Dallas. Several of the items rotate seasonally, like right now they have an amazing chicken-fried New York strip with sunny-side-up eggs, sweet potato hash, and sausage gravy. But one of my all time favorite dishes, that has been on their menu since they started serving brunch, is the Rapscallion Hot Brown.
I knew going into this that the sandwich itself would be easy to recreate, but I'll admit, the Mornay sauce was a bit intimidating. Just the name makes it sound fancy and difficult to execute. But let me tell you, it is incredibly easy for anyone on any cooking level to whip this up at home.
Rapscallion uses pimento cheese in their Mornay sauce, which I love. They make their own pimento cheese but the purpose of these recipes is to make it easy for you to recreate, so we will be using pre-made pimento cheese.
A few steps into the directions, you are going to be asked to make a roux but again, do not fret, it's basically just stirring together butter and flour. You got this.
Dish Pirate: Rapscallion's Hot Brown
Inspired by: Chef and partner, Nathan Tate
Recipe (Yields 2 servings)
Ingredients:
2 slices of thick, white bread
4 slices of black pepper bacon
2 slices of tomato
thick cut turkey deli meat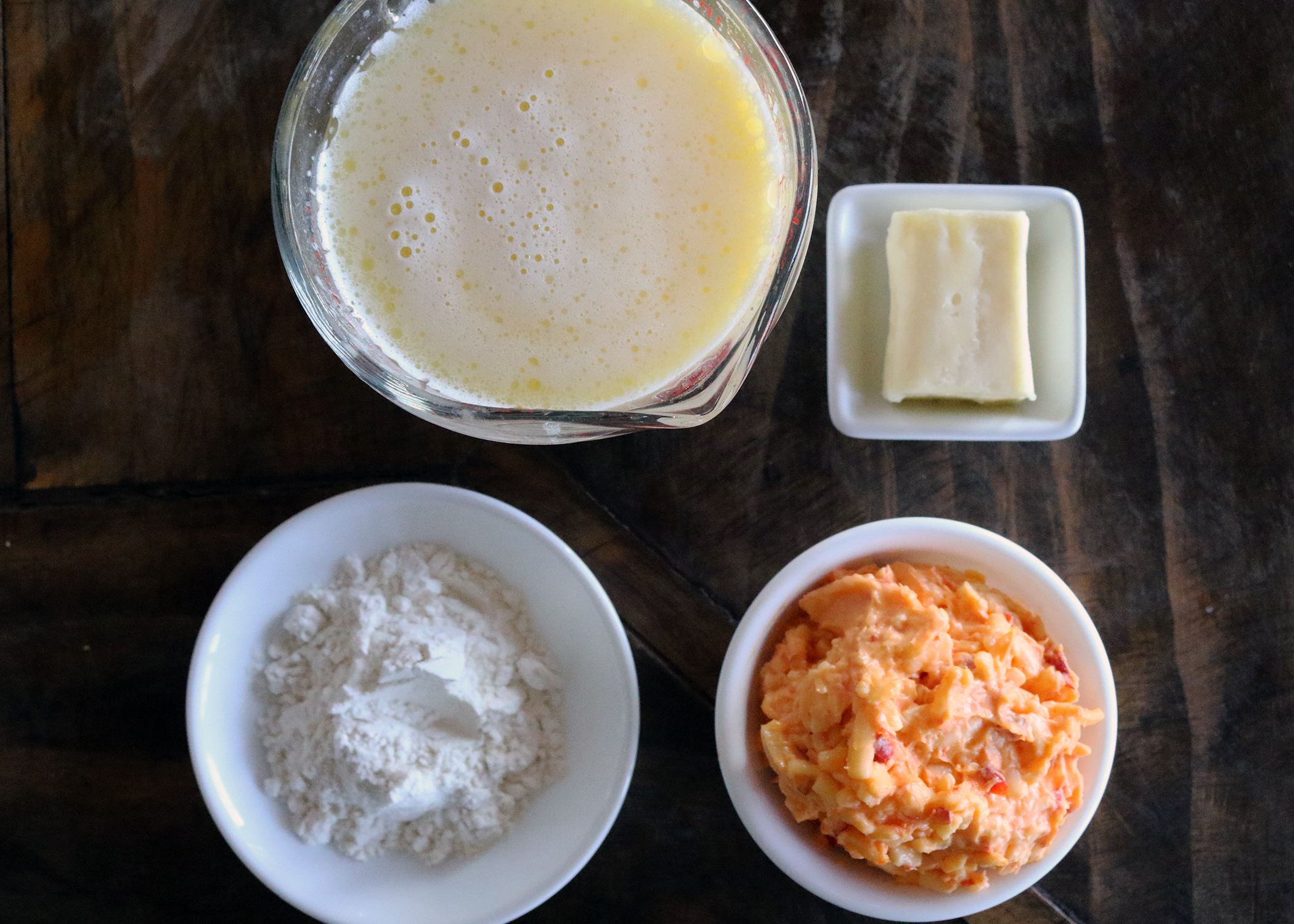 Mornay (yields enough for 4 servings):
3 Tbsp butter
3 Tbsp flour
2 cups heavy cream
1 cup pimento cheese
Preparation:
1. Fry bacon and set aside.
2. Slice 2 thick cut pieces of tomato and set aside.
Now prepare your mornay!
3. Melt butter over medium heat in a sauce pan.
4. Add flour, whisk to incorporate. Stir continuously so the roux doesn't scorch.
5. Add cream and stir. Season with salt and pepper.
6. Raise heat slightly and cook until sauce begins to thicken.
7. Add pimento cheese and stir until melted into sauce. Keep warm over low heat until needed.
8. Preheat oven broiler to high.
9. Toast bread in toaster oven.
10. Place bread in individual cooking dishes, top with sliced turkey and tomato.
11. Ladle over cheese sauce and place under broiler to warm cheese sauce and soften tomato. Approximately 2 minutes.
12. Take out of oven and top with 2 slices of bacon.
It is ready to eat!
I highly encourage you to invite some friends over for Rapscallion's Hot Brown.
Get the SideDish Newsletter
Dallas' hottest dining news, recipes, and reviews served up fresh to your inbox each week.