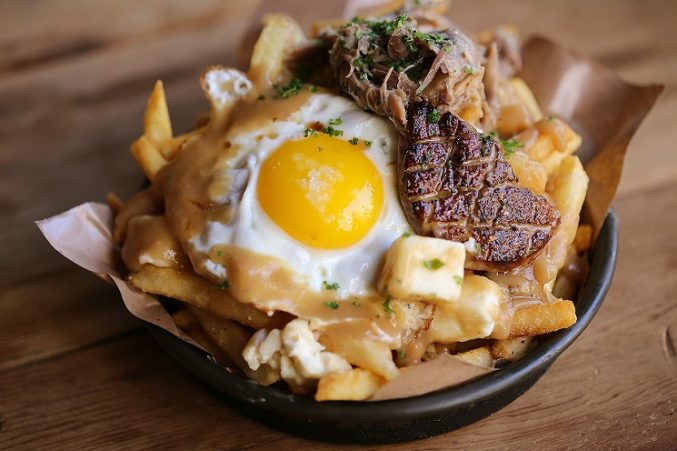 The Scoop: The Blind Butcher is Closing, and More
Your weekly helping of Dallas dining news.
There's not always enough time in the day to skim a lengthy, re-worded press release that's been stamped with "breaking" or "exclusive." And some stories don't warrant an entire page of prose. Each week we'll gather the most important tidbits of Dallas food news and post them here, on SideDish. Because sometimes all you need is the scoop.
The Blind Butcher is closing: According to a Facebook post, the Lower Greenville restaurant's last day of business will be June 10. R.I.P. duck poutine.
Monkey King Noodle Company in Carrollton has closed: The Carrollton location of the popular hand-pulled restaurant has closed. Their Deep Ellum restaurant will remain open. According to their Instagram:
Some of Dallas' top chefs gather for 100 Mile POP Dinner:
Who: Graham Dodds (The Statler), Peja Kristic (Mot Hai Ba), Matt McCallister (FT33), Junior Borges (formerly The Joule Hotel), Katherine Clapner (Dude, Sweet Chocolate), and private chef Mynetta Cockerell, are cooking for a cause.
What: a dinner supporting Promise of Peace Community Gardens, 100 percent of ticket sales will be donated to the non-profit organization.
Where: Sunday, June 10 at Overeasy, 6 p.m. until 9 p.m.
Tickets: $100, get them here.
Over and out.