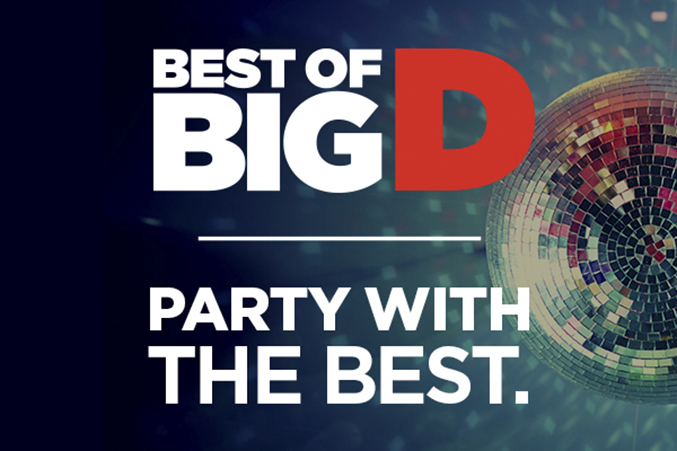 Get Your Tickets to the 2018 Best of Big D Party
Hey, Dallas! It's time to party.
Hey, Dallas! It's that time of year when we get together to celebrate the best that this fine city has to offer. You know, things like nationally renowned barbecue, award-winning beer, and artisanal sweets. Join D Magazine at the Bomb Factory and Canton Hall on Wednesday, July 25 for our annual Best of Big D party.
In case you missed it last year:
Looks fun, right?
Join us for a night of live entertainment, delicious bites, and intricately crafted cocktails. (Don't worry, there will be plenty of beer, too.) We're featuring our favorite restaurants and bars as well as yours. That's right, readers' picks are included in the lineup this year. What does that mean? Simple: more food and drinks, stretched out into an additional room that we didn't have last year.
Participants will be announced over the next few weeks—we promise they're really, really good—in the meantime, you can purchase your early bird tickets here. VIP ($100) grants admission at 6 p.m., which means early access to food and drinks, as well as entry to the VIP lounge. General Admission ($55) is pretty rad, too. You must be at least 21-years-old to attend.
Come eat, drink, play, and enjoy the best that Dallas has to offer.
See you there, party animals.