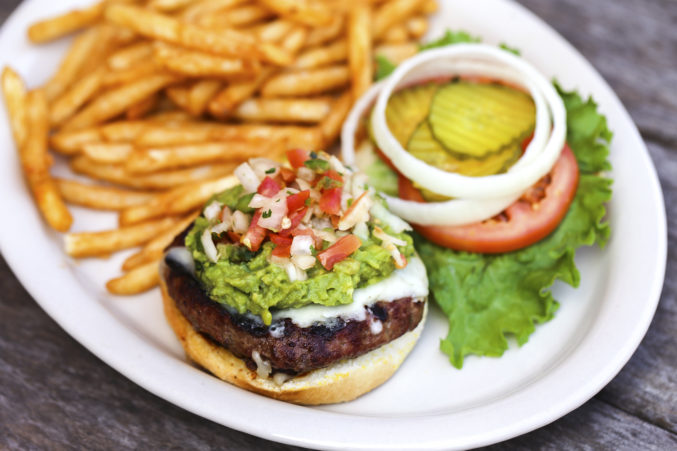 Skip the Combo Platter and Order a Burger at These Tex-Mex Restaurants
Unexpected finds at Dallas staples.
I ordered the cheeseburger at Cesar's Tacos in Oak Cliff a few months ago and it was really good. Not ground, dry-aged 44 Farms beef on a pain au lait bun good. But good enough that it lingered on my mind for, like, three days afterwards. A thin patty is topped with American cheese, iceberg lettuce, and a supple slice of ham. It's all squished between a sesame seed bun. Super simple.
I'd started noticing cheeseburgers on menus at various Tex-Mex restaurants around town and, while Cesar's is by no means Tex-Mex, the fact that I was able to score a decent burger at a place where it wasn't expected, piqued my curiosity. I spent the next several weeks hitting every notable Tex-Mex restaurant in town that offers a burger to see what I could find.
Some burgers were only available on the kids menu; others were so dry that the only way to get them down was to douse them in salsa. But some were so good that I would suggest skipping the combo platter altogether and order a burger instead.
Here are the standouts.

El Fenix
The El Fenix cheeseburger was introduced to the Casa Linda location in the 1960s to offer guests an American dish option. It stuck around. The burger, which is found near the bottom of the menu, is topped with Monterey Jack cheese, guacamole, pico de gallo, lettuce, tomatoes, and onions. The dish is accompanied by a pile of crispy, heavily-seasoned fries. Skip them, though. Chips and salsa are better-suited sides.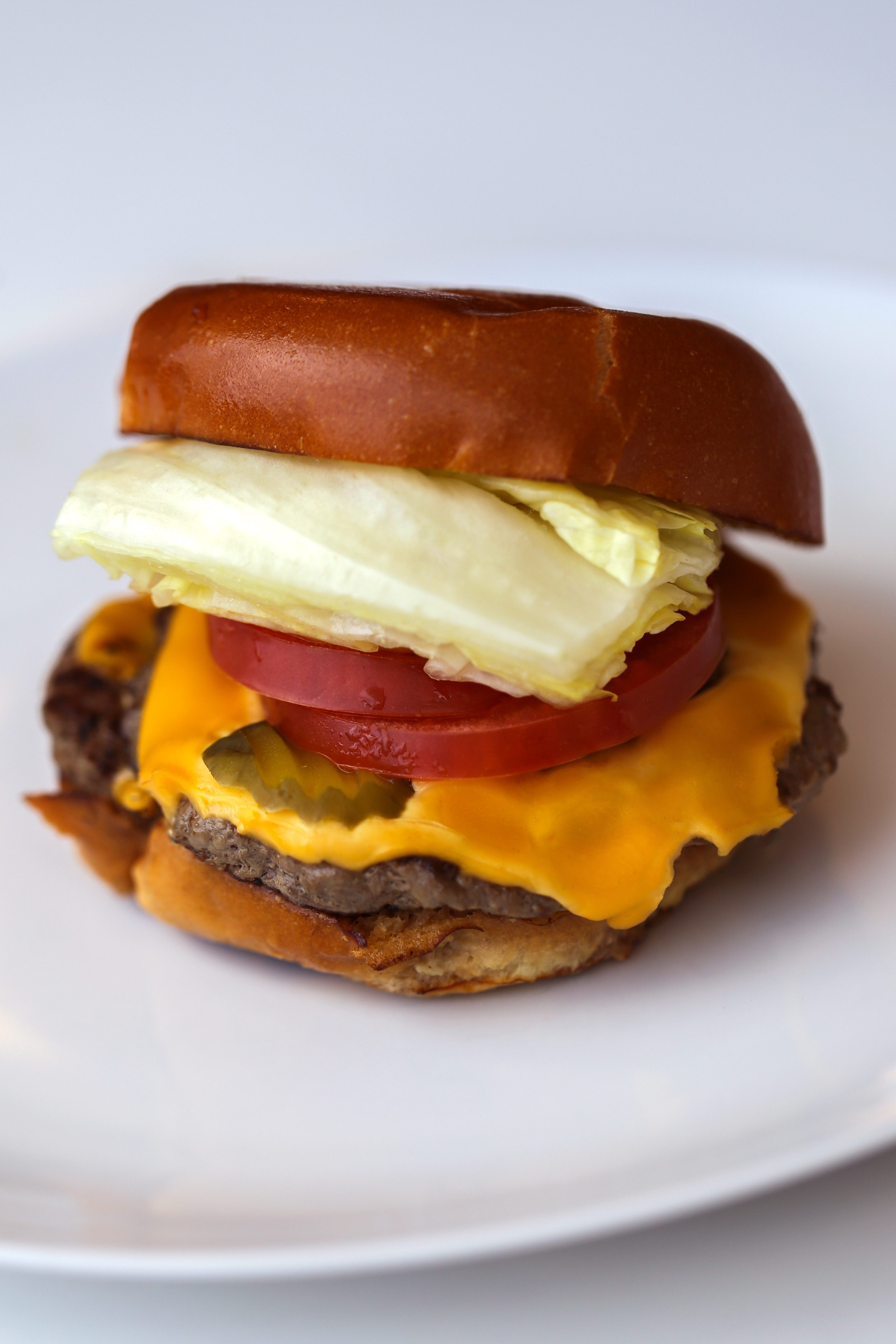 Mr. Mesero
The Rose Burger from Mr. Mesero is one of the best burgers in Dallas. The dish is a nod to Rose's Bluebonnet Sandwich Shop, which shuttered after owner Rose Stivers passed away in 2003 (just two days shy of her 89th birthday). Two patties, cooked however you'd like, are topped with American cheese and then stacked below ripe slices of tomato, crispy iceberg lettuce, and pickles. The bun gets a light char before it ends up in front of you. 

Mattito's
You won't find the Mondo Burger on the menu. But you can, and should, order it anyway. "This burger is a combination of my favorite things in the Mattito's kitchen," says Mattito's founder Jeff Frankel. "It can be taken to the next level by adding optional jalapeños or chili con carne. Any way you dress it up, it's a hot mess on a plate." A half-pound patty sits on top of a mound of avocado before being topped with a pile of sautéed onions and tortilla strips. It is then, of course, smothered in chile con queso.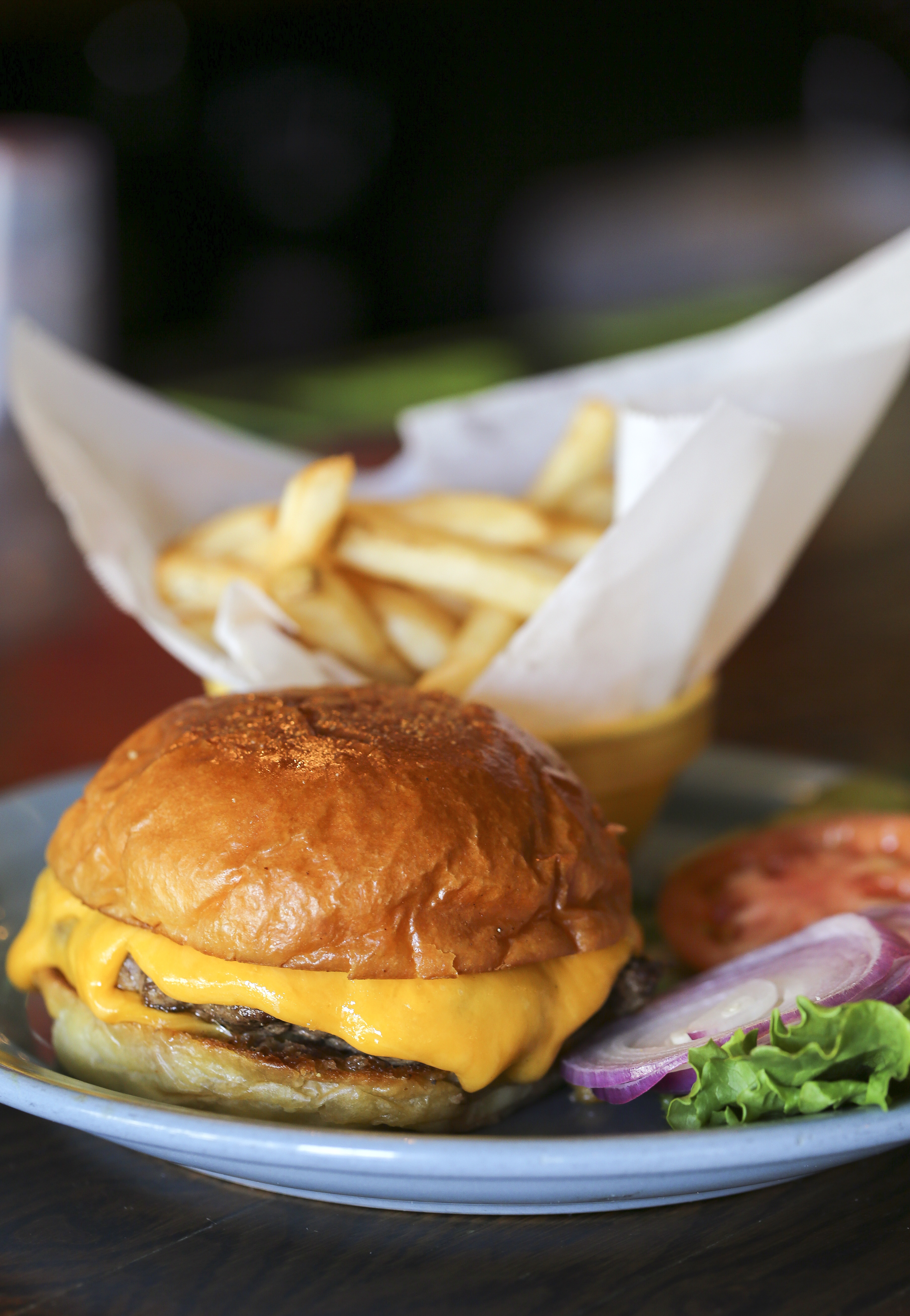 E Bar Tex-Mex
The burger at Eddie Cervantes' award-winning Tex-Mex restaurant is popular. So popular, in fact, that every time we've been in we've spotted at least one getting chomped on in our vicinity. The half-pound patty, sandwiched between a glistening brioche bun, is topped with gooey cheddar cheese and comes with a side of lettuce, tomatoes, purple onion, and tangy dill pickles. Skip the ketchup and dunk your fries in salsa.