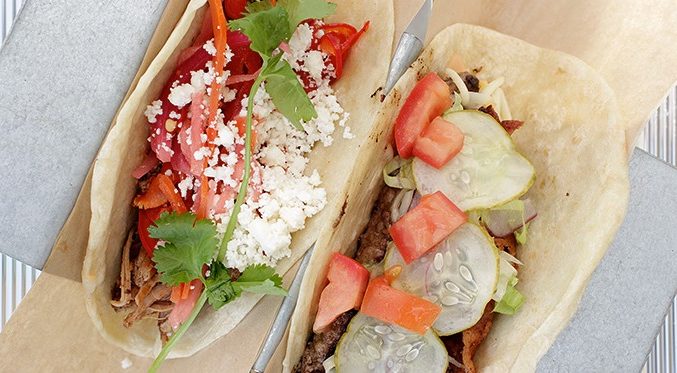 Velvet Taco to Open in Uptown Urban Taco Space
Trading in tacos for, well, more tacos.
News comes this afternoon that Urban Taco on McKinney Avenue will close on Sunday, March 31 and a new Velvet Taco outpost will move into the space. According to the release:
"Creator and Partner of Urban Taco, Markus Pineyro explains they have outgrown the location and chose to not renew the lease after 9 years. The partners feel a different concept such as Velvet Taco is a better fit for the neighborhood at this stage."
"It's been a seamless and easy transition so far," says Pineyro. "We've been discussing moving the Uptown restaurant to a location that is better suited for our clientele." In the meantime, people can dine at the new Mockingbird Station location.
Velvet Taco is tentatively slated to open in early September. Stay tuned for more information. In the meantime, feast your eyes on this vibrant rendering: