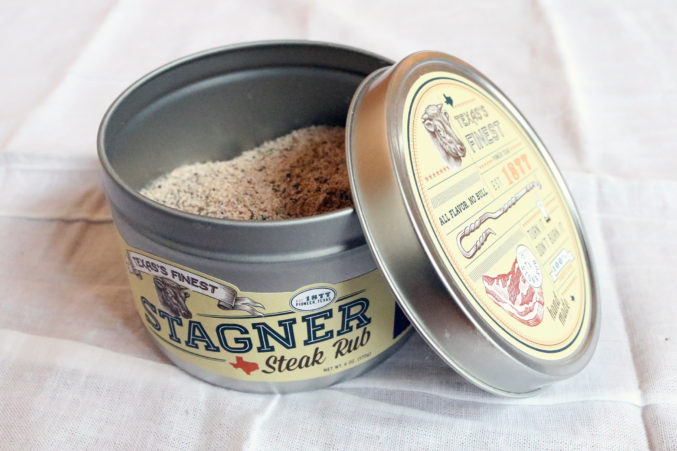 The Localist: Stagner Steak Rub
This family recipe is a must-try.
By Melissa Tate
Published in Food & Drink
March 6, 2018
1:00 pm
Stagner Steak Rub is owned by Will Alexander and produced in Carrollton. Many years ago, Alexander's great-great-grandfather, Jack Stagner, made his way from Kentucky to settle in Pioneer, Texas. He raised cattle on that land for years. And probably ate several steaks there as well. The ranch in Pioneer is still owned and operated by Alexander and his family.
When they aren't tending to their herd, they sell Stagner Steak Rub. The recipe has been in the family for years but Alexander made a few small tweaks and started selling it to the public. The rub is a savory mix of black pepper, onion, and garlic. The tin that the rub comes in tells you exactly how to use the product in just four easy steps. It is designed for steak but I'm sure it would taste great on just about any meat.
Locally, you can purchase Stagner's at Rudolph's Meat Market, Jackson's Home and Garden, and Elliott's Hardware just to name a few. You can also visit their website to make a purchase.