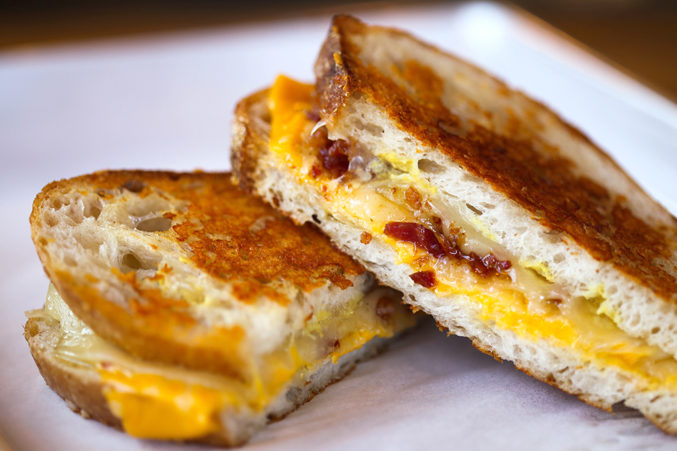 Oak Cliff Launches a Food Festival
Bring your appetite for grilled cheese and macarons.
Oak Cliff is having a block party, and they invited the Dallas Grilled Cheese Co., Norma's Café, Emporium Pie, Joy Macarons, Nova, The Local Oak, Trompo, Local Press + Brew, and the Dallas Zoo.
The little neighborhood across the Trinity knows how to throw a party. This we know from Bastille on Bishop, DSO concerts in parks, Mardi Gras runs, bike races, and myriad other events. It is also changing and expanding in ways that may have presaged the launching of a "taste" type food festival. And so it's here: the inaugural Taste of Oak Cliff festival, organized by the Oak Cliff Chamber of Commerce.
April 7, several blocks at 10th St. and S. Beckley will be closed off. (For those of you in the know, that means you can take the streetcar.) From noon until 9 p.m. entertainment on a main stage will feature acts that range from R&B to line dancing and culinary demonstrations. The day promises more than 100 sponsors and vendors and a family-friendly atmosphere that includes a kid zone put on by the Dallas Zoo.
Bring your appetite for grilled cheese and macarons.
Taste of Oak Cliff
10th Street & S. Beckley Ave.
Saturday, April 7
Noon until 9 p.m.
Entry is free to the public. Wristbands for spirits can be purchased here. Find more information and purchase tickets here.