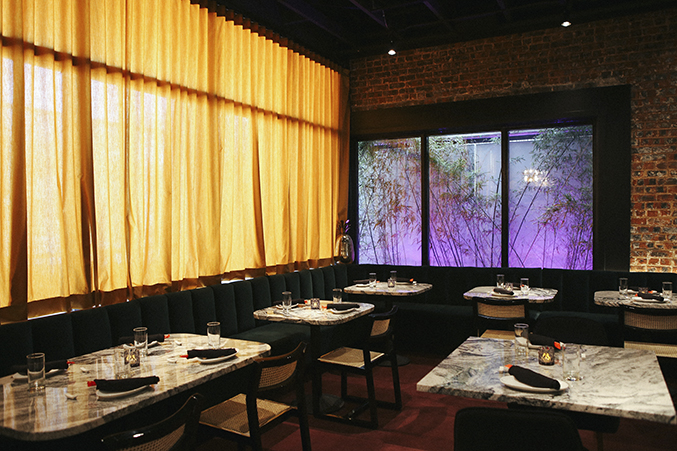 Alice is Now Open in the Old Joyce & Gigi's Kitchen Space
They're going for a vibe of '50s Miami meeting '50s New York.
Alice, the new restaurant and lounge from Brian Rutt (The Standard Pour, High Fives, DEC on Dragon, Tiny Victories) quietly opened in the old Joyce & Gigi's Kitchen space at 1623 N. Hall St.
"The vibe is 1950s Miami meets 1950s China and 1950s New York," says Rutt, who got his start in the restaurant business in 2010 as a partner at Uptown's now-closed Sfuzzi. "I want people to be able to sit and talk without music blaring." He says the soundtrack is predominantly '70s and '80s music. "It's what I listen to at home."
Cocktails are playful and include a lychee martini, yuzu gimlet with green tea syrup, and, a frozen piña colada that replaces rum with gin and incorporates sake into the mix.
As for the food: "It's Pan-Asian with an American twist," he says. "It's a very minimalistic menu."
I haven't actually eaten or drank anything here, yet. But the space is funky. Take a look.