Here are a few bubbly ideas to help fan the romantic flames, or honor the friends that matter most, this Valentine's Day. (A few selections were sent for editorial consideration.)
Bubbles are appropriate for any occasion, but especially Valentine's Day. Laurent-Perrier Cuvée Rosé from 100 percent Pinot Noir, through controlled maceration, the wine remains in contact with the skins from 48 to 72 hours, developing the vibrant pink color and full aromatic richness of wild rose, strawberry, and tangerine. The Champagne ages at least 5 years before release, adding creamy notes and texture to the wine. ($100, at Spec's.)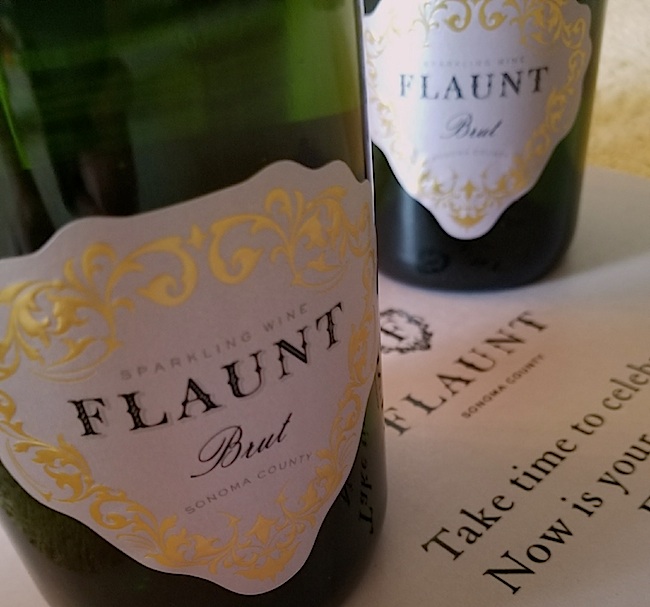 Celebrate dynamic women this year with new domestic sparklers. Dianna Novy Lee, half of the duo behind Siduri Winery and Novy, has introduced "Flaunt." Made in the traditional Methode Champanoise style from Russian River and Sonoma Coast Chardonnay and Pinot Noir in equal parts. Very dry in style, with great acidity and freshness layering green apple and green mango with citrus cream and brioche. A perfect aperitif, available in limited production through her website.
And, from the McBride Sisters, who started Truvee Wines, a new Brut Rose from sustainably grown Pinot Noir and Chardonnay in Wairau Valley, New Zealand, including some vineyards that Andrea MacBride had planted in the region as a child. Vibrant and vivacious, the wine layers ripe red berry, orange zest, and peach with a touch of vanilla cream on the finish. ($20, at Kroger stores.)
If you prefer something sweet, Domaine Chandon's "Sweet Star" limited-edition bottle wrapped in flowers. With a touch of sweetness, accentuating floral, ripe berry and ruby red grapefruit notes, and a pretty bottle presentation making it as lovely outside as it is inside. ($22, available now through spring at Spec's.)
Looking for a sparkler to enjoy from the start of your evening to the end, Adami Prosecco di Valdobbiadene Superiore Brut Col Credas DOCG, from Prosecco DOCG vineyards laying on very steep hillsides, highlights a very, very dry style intermingling with lush richness and elegance. A sparkler that highlights the terroir of the land, with crushed stone earthiness melding with white flowers and orchard fruit, enjoyed on its own or with a meal of seafood and pasta. ($22, at Jimmy's.)
Cleto Chiarli is ideal for Lambrusco lovers. One of the oldest producers of the juicy, spicy, sparkling red wine known for quality and affordability, these wines over-deliver vintage after vintage. Cleto Chiarli "Vigneto Cialdini" Lambrusco Grasparossa di Castelvetro DOC melds wild rose, soft herb, ripe red berry and bing cherry together for a fruit-forward, fresh palate. ($15, at Jimmy's.)
For cocktail lovers, try the recipes below. I used Martini Prosecco for each, as the touch of bitter orange and peach pit on the end palate offsets the overall fruitiness of ripe apple, pear, peach, and honeycomb, creating beautiful cocktails. ($15, widely available.)
Raspberry Royale
1 part light white wine, i.e. Pinot Grigio
1 part Martini Prosecco
Juice of 1/2 lime
6 fresh raspberries
Fresh mint leaves
Preparation: Squeeze juice into a wine glass. Add ice, white wine, then fill the glass to the top with Martini Prosecco. Stir and add raspberries. Brush mint on the top of glass and add to the glass for garnish.
Ruby Red Fizz
1 part Deep Eddy Ruby Red Vodka
3 parts Martini Prosecco
1 heaping tablespoon grapefruit sherbert
Small fresh rosemary sprig
Preparation: Add sherbert to the bottom of a flute and top with vodka. Pour the Prosecco over slowly. Garnish with the sprig of rosemary.
Blushing Bellini
1 part pomegranate juice + 6 arils
1 part vodka
4 parts Martini Prosecco
Preparation: Add vodka and juice to an ice-filled cocktail shaker and shake until cold. Strain into a martini glass. Top with Prosecco. Garnish with arils.