Hollywood's biggest night is this weekend, as the Academy of Motion Picture Arts and Sciences toasts the 90th Academy Awards. This year is a bit different, as the industry evolves, changing for good with the #MeToo movement and the strength depicted on screen by some of the most determined women in the business.
It's a big night in our home. One of my husband, Gary Cogill's favorite nights of the year. He's a film critic, producer, and has spent the past 30-plus years watching and reviewing the best and the worst, all leading up to this night. But, what to toast as the best actress, actor, song and score are named? Here are a few ideas to ensure your Oscar party is the best on the block. (A few selections were sent for editorial consideration.)
Returning for the fourth year in a row, Piper-Heidsieck has partnered with the Academy as the official Champagne poured backstage at the event, as well as at the Governor's Ball celebrations. With an art deco feel, layered in gold, a nod to the classic days of Hollywood, Piper-Heidsieck's signature style shines through in their Brut Cuvee blend melding orchard fruit, citrus, spice, and nutty, toasted cream notes. Though the limited edition 90th annual bottling presentation is exclusive to the Oscars, you can enjoy a bottle of the luscious, lively sparkler in its traditional packaging for $45, available at Spec's.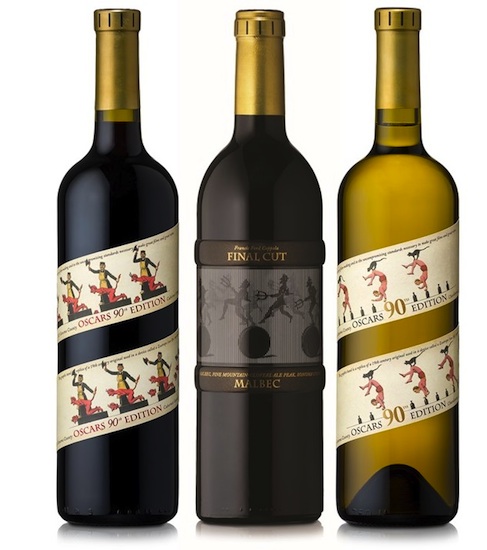 The official still wines for the year will once again be limited edition bottlings of Francis Ford Coppola Director's Cut "Oscars 90th Edition" Chardonnay and Cabernet Sauvignon from Oscar-winning Director turned winery owner, Francis Ford Coppola. Varietally correct in every way, highlighting rich Sonoma Cabernet and fresh, juicy Chardonnay, the wines are solid go-to options any day, especially when celebrating wine and film.
Though not poured at the event, this year Francis Ford Coppola Winery is launching a new Director's Cut limited edition wine available to consumers. The 2014 Final Cut is a single vineyard Malbec featuring an interactive label that represents the wine the winery most wants you to enjoy, like in the film business, the 'Final Cut,' is the version of the film a studio believes will be most appealing to moviegoers. Happily, all are delicious. The wines are all available via the Coppola website.
If cocktails are more your speed, consider one of these.
Cinematic Stunner
2 parts Hudson Maple Cask Rye
1⁄4 part fresh lemon juice
1⁄4 part maple syrup
2 parts apple cider
Cayenne pepper
Preparation: add ice to a rocks glass, then lemon juice, then maple syrup, then whiskey, then apple cider, and stir briefly to mix. Add dash cayenne pepper on top, and serve with a straw.

Phantom Spritz (For "Phantom Thread")
Created by Whitney Adams for Lillet
3 oz Lillet Blanc
1/2 oz lemon juice
1 tsp raspberry jam
3 oz Club Soda
Lemon and marjoram
Preparation: Add the Lillet Blanc, lemon juice, and jam into your glass. Stir to combine. Add ice and the club soda. Finish with lemon and marjoram.
Royal Highlander (For "Darkest Hour," a nod to Winston Churchill who enjoyed a bit of each of these with his daily activities)
Created by Glenfiddich Ambassador, Allan Roth
2 parts Glenfiddich 12-Year-Old
½ part Sweet Vermouth
½ part Cocchi Americano
Benedictine Rinse
1 oz Champagne
Preparation: Pour ½ ounce of Benedictine in a coupe, swirl and discard. Add remaining ingredients except for the sparkling wine to a mixing glass and stir with ice. Strain into the Benedictine rinsed coupe. Top with an ounce of dry or off-dry Champagne.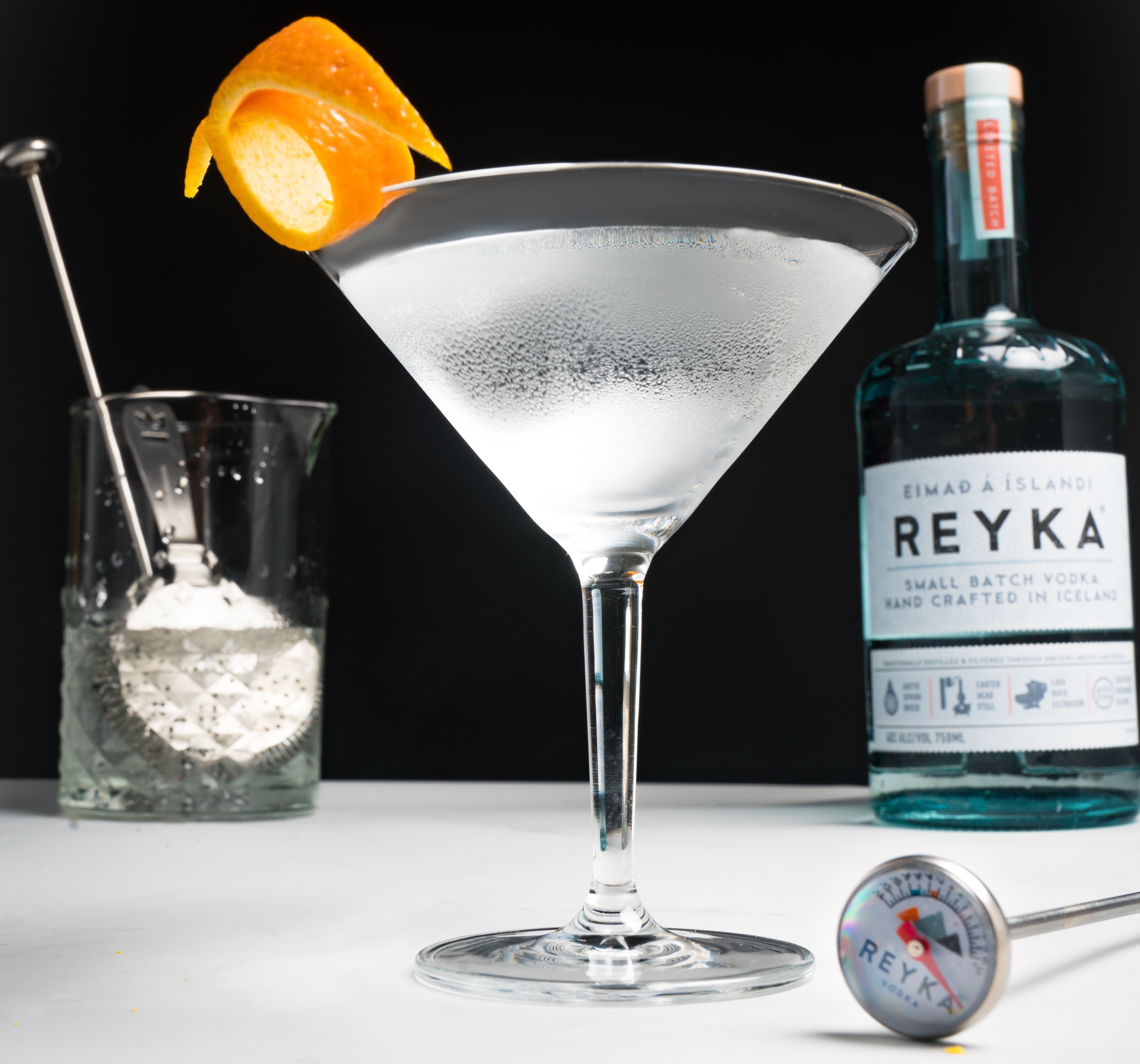 Black Tie Martini
2 ½ parts Reyka Vodka
½ part Dry Vermouth
2 dashes orange bitter (optional)
Preparation: Add all to shaker filled with ice. Shake until cold. Serve in a martini glass.
Get the SideDish Newsletter
Dallas' hottest dining news, recipes, and reviews served up fresh to your inbox each week.