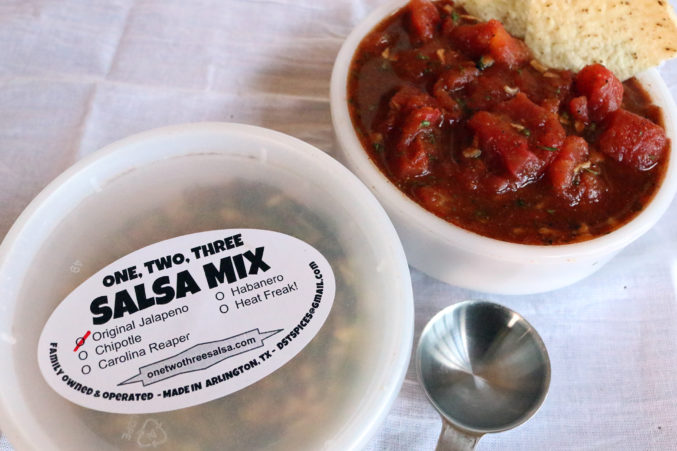 The Localist: One, Two, Three Salsa Mix
Get your tortilla chips ready.
By Melissa Tate
Published in Food & Drink
February 26, 2018
12:15 pm
One, Two, Three Salsa is owned and operated by a husband and wife team out of Arlington. When they are not creating new salsa flavors, they are hard at work with both of their full-time teaching jobs. I came to know One, Two, Three Salsa when I found their booth at Zest Fest 2018. The thing that caught my eye about their product is that it's a dry mix. Two tablespoons of their mix combined with one can of petite diced tomatoes yields one bowl of salsa. I like this concept because there have been many times I buy a jar of salsa and it goes to waste before finishing it.
The dry mix allows you to make the salsa fresh as you need it. An added perk is that you can also use the salsa mix for other dips and recipes. Add two tablespoons of mix to a 16-ounce tub of sour cream and you have an amazing party dip, or add salsa mix to avocado to create an easy guacamole.
They have four flavors for you to choose from: Original Jalapeño, Habanero, Carolina Reaper, and Chipotle. One, Two, Three Salsa sells at farmers markets all over North Texas and from their website. To see more of their products visit their website at https://onetwothreesalsa.com and visit their Facebook page to find out where they will be.