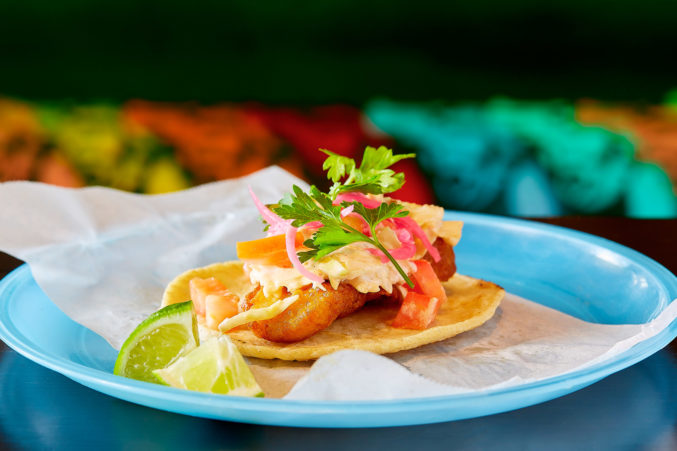 Texas Shines, Dallas Fades in 2018 James Beard Nominations
We didn't see this one coming.
By Eve Hill-Agnus
Published in Food & Drink
February 15, 2018
10:50 am
The 2018 James Beard semifinalists were announced this morning, and they are proof that 2017 was a topsy-turvy year. A year of movement and upheaval, of institutions challenged, and of deep soul-searching. Texas did extremely well this year; Dallas did not. It feels like when you get a strange present you don't know what to do with on Christmas morning.
For "Best Chef: Southwest," our state has "Tootsie" Tomanetz, the veteran pitmaster of Snow's BBQ (Lexington) up against Regino Rojas of Revolver Taco Lounge (Dallas) and Trong Nguyen of Crawfish & Noodles (Houston). I don't know what to think. It will have been the year in which barbecue and tacos–our heritage, the things we can pride ourselves in doing well, were recognized. A year in which smaller, less elaborate and upscale restaurants were recognized across the nation. It's so clear, I hardly know what to add.
You get used to the same small list of semifinalists who represent Dallas without winning the final round: our stalwart roster, Matt McCallister, Teiichi Sakurai, Stephan Pyles, David Uygur, Misti Norris as Best Rising Star Chef several years back. Maggie Huff was recognized for her pastry last year. In many ways, this year's list of one feels like a snub. For anyone who has eaten at Revolver, there is no denying its veracity in honing in on what is new and fresh and soulful and absolutely dialed-in.
This year, Kemuri Tatsu-Ya of Austin and Xochi of Houston are up for Best New Restaurant, an award usually given to restaurants in Los Angeles, New York, the other culinary Meccas. Texas semifinalists in other categories are a reminder that if you haven't eaten the pasta at Emmer & Rye, Laura Sawicki's desserts at Launderette, the upscale Southern at Olamaie, or the forager Texan at Barley Swine, you're doing Austin all wrong. If you haven't been to Hugo's, or tried the neo-Indian blend at Pondicherry, you've been depriving yourself in Houston. And if you've been to the Alamo, but not had the charcuterie at Cured or dined at the neo-regional-Mexican Mixtli in San Antonio, I'm not sure I'm impressed with your choices.
But most importantly, if you haven't sat at the long table in Revolver Taco and ordered the octopus (pulpo) taco with its thatch of frizzled leeks, or the duck or the lengua; I really don't know what's wrong. I predict an up-tick in reservations for Galvan and Rojas' intimate tasting-menu experience in the back "purepecha" room that so transports, I can still taste and feel every sensation I had in dining there.
Finalists will be announced May 7 in Chicago. We can see how Tomanetz does. We can root for our very own Rojas of Revolver.