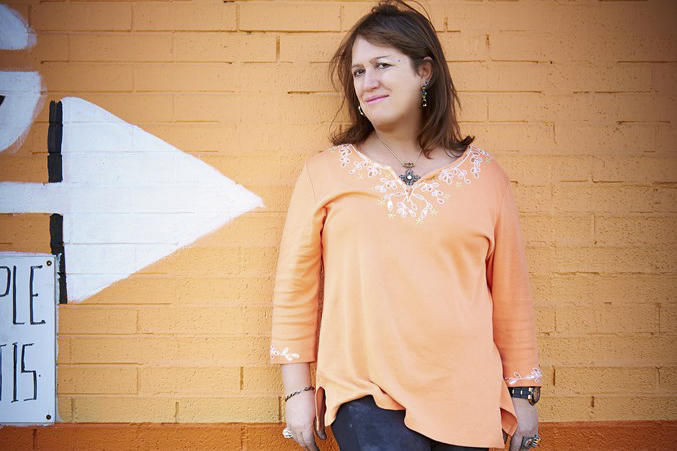 Monica Greene to Re-Open The Cedars Social
Her Mexican empire returns.
In what is unquestionably the biggest restaurant news of 2018, the Dallas Morning News announced today that veteran restaurateur Monica Greene has returned to Dallas to re-open The Cedars Social as her own restaurant, with a team that consists of business partner Frankie Jimenez, chef Anastasia Quinones, and bartender Leann Berry.
Anyone who remembers Greene's game-changing restaurant Ciudad, has tasted Quinones's cooking at Alma, Komali, or Kitchen LTO, or had Berry work her magic with mescal at Komali knows what this means: they are a dream team.
"I opened a taqueria way before it was cool to open a taqueria downtown," says Greene. "I love urban communities." She loves the connections and the diversity. For her, The Cedars is just that kind of urban environment.
Greene and Berry worked together at Ciudad. The partnership with Jimenez goes back to the early days of Greene's career. He was, in fact, "the magnet" that brought Greene back to Dallas, Greene says, back from a retirement that involved travel and time in Aspen, Colorado. The way Greene tells the story, as she was considering returning to Dallas to perhaps step back into restaurant management. She walked into The Cedars Social, ordered a Black Manhattan at the bar, and, fast forward a few conversations, ended up buying the place.
It was the bar that attracted Greene first, with its crafted drinks, its James Beard recognition, its "incredible mid-century style." She determined to stay within her Mexican vein, offering food that would make this a destination for excellent food, crafted drinks, good vibes.
"My vision is only a vision," she says. "I give people latitude." Greene and Quinones have spent months planning a menu that will drawing from all regions and traditions of a cuisine they both revere.
"Our conversations are always about Mexican food," says Greene. "And what it means to us. And how to combine certain things"
The menu will be Quinones's creation. The lunch menu will offer takes on street food; the dinner menu providing more latitude and refinement.
"I cooked in that past and I know what I want," Greene says. "And what I want is for [Quinones'] passion to shine. This is her opportunity to create Mexican food that shows her background as well."
From Berry, there will be selective mezcals to match the bourbons and whiskeys in quality.
Meanwhile, Greene will be at the door, greeting, remembering names, suggesting wines—the hallmarks of her famously gregarious and welcoming style and extensive background in wine.
Full service will begin Feb. 16.