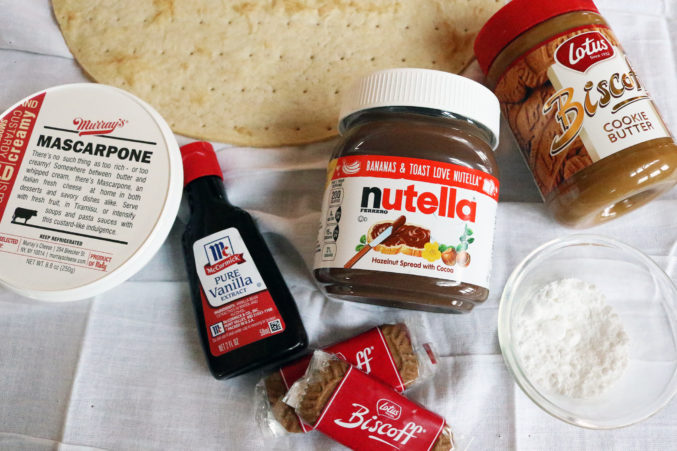 Dish Pirate: Cane Rosso's Ladybird
Enjoy the best that Dallas restaurants have to offer without ever leaving your home.
By Melissa Tate
Published in Food & Drink
February 23, 2018
10:10 am
Want to enjoy the best that Dallas restaurants have to offer without ever leaving your home? Our new recurring feature, Dish Pirate, will help you bring the city's robust dining scene to your kitchen.
Cane Rosso's Ladybird is by far the most decadent, rave-worthy dessert pizza created in the world. Well, at least in Texas. And at least in my opinion. When Cane Rosso opened in 2011, Ladybird was an off-menu item but it quickly grew to be a staple on all of their menus.
Starting with one of their chewy pizza crusts, the dough is topped with vanilla bean mascarpone, cookie butter, Nutella, crushed speculoos cookies and is dusted with powdered sugar. In the restaurant, you are sure to enjoy this with a glass of wine and a group of friends. But in your own home, you can eat this thing in your pajamas with a cup of coffee for breakfast. Or any time of the day, really.
This recipe was simple to recreate and I will share a few of the tricks that made it even easier. The final product is incredibly delicious and worth trying out at home.
Cane Rosso's Ladybird
Serves 8 (1 slice each)
Ingredients:
1 store bought pre-made pizza crust
14oz jar cookie butter like Biscoff
13oz hazelnut spread like Nutella
2-4 speculoos cookies like Biscoff
8oz mascarpone (found in a plastic tub in the artisan cheese section of your local store)
1/2 tsp vanilla extract
4 Tbsp powdered sugar
Directions:
1. Warm oven to 450 degrees and place pizza crust on a round baking sheet.
2. Prepare vanilla bean mascarpone by combining mascarpone, 1/2 tsp vanilla extract and 2 Tbsp powdered sugar.
3. Spread mascarpone mixture onto pizza crust.
4. Heat contents of cookie butter jar for about 30 seconds in the microwave, just to soften, and then transfer into a zip lock baggie. Cut the tip off of the zip lock bag and drizzle mascarpone with cookie butter. Making a zig zag from edge to edge.
5. Repeat step 4 with hazelnut spread. Zig zag in the opposite direction to put an even amount of each ingredient on the pizza.
6. Sprinkle entire pizza with crushed cookies.
7. Bake for 8-10 minutes.
8. Remove from oven and sprinkle generously with powdered sugar.
9. Slice and serve warm.
Be prepared to enjoy this more than you expected to!