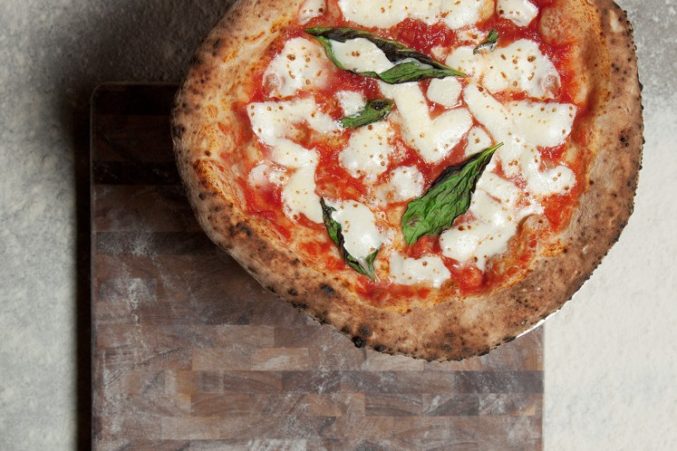 Cane Rosso is Offering $1 Pizzas in Honor of its 7th Anniversary
Go. Eat. Celebrate.
Cane Rosso is turning seven and in honor this milestone is offering $1 pizzas. According to the restaurant's Facebook page:
Cane Rosso is turning 7 freakin' years old, and we're celebrating with the deadliest sin of all: gluttony. Join us at the OG Cane Rosso in Deep Ellum on Monday, Feb. 12th from 5 PM to close for $1 margherita, marinara, and focaccia, and $5 house cocktails all night long. And because it'll be a night frought with sin, we are lifting the RANCH BAN for this one night only. But this won't be no Hidden Valley shiz…no, Cane Rosso will be offering sides of ranch or a flight of 4 different house-made ranch varietals (regular, buffalo, jalapeño, pesto) for $5, with all proceeds from heathenous ranch going to our dog rescue group, Cane Rosso Rescue. And to wash all this evil down, we'll be tapping 2015, 2016, AND 2017 Bourbon Barrel Aged Temptress from our pals at Lakewood Brewing Company.

Invite your worst friends and RSVP for all the news you can use until Monday.

Boring stuff:
– $1 pizzas are limited to one per person; all other pizzas available at regular price
– dine-in only, no carryout
– no reservations
– no substitutions
– regular happy hour prices not valid during anniversary night
– please tip servers accordingly, as they (along with our pizzamakers & kitchen staff) will be busting their asses to get as much food out as quickly as possible
There you have it. Go eat some pie.